About this Event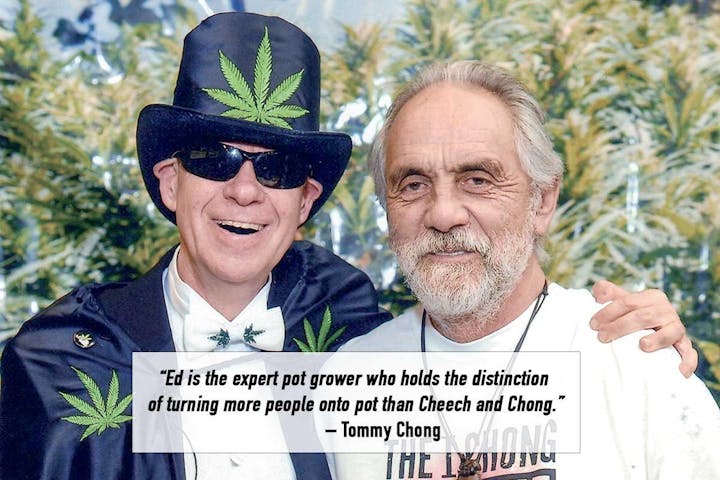 Ed Rosenthal, aka 'The Guru of Ganja' is a leading cannabis horticulture authority, author, educator, social activist and legalization pioneer.
Ed is a world renown speaker on the topics of cannabis cultivation and developing policies of civil regulation within the United States and Europe. Ed has served as an expert witness for federal, state and civil marijuana cases, and continues to challenge the federal government's War on Drugs efforts. He has been a speaker for decades at events from Washington, DC sit-in to Seattle Hempfest, Emerald Cup and more.
After co-founding High Times Magazine, Ed penned the much loved and long-running cannabis column "Ask Ed: Your Marijuana Questions Answered." Ed's preeminent book, now in its fourth edition, "Ed Rosenthal's Marijuana Grower's Handbook" has become the definitive marijuana cultivation resource, inspiring millions to learn the best marijuana growing techniques.
Ed is the founder of many successful socially responsible cannabis organizations, including; Quick Trading Publishing, focused on continuously researching and publishing the most accurate, up to date cannabis education, Quantum 9, a marijuana consulting and technology company, Green Aid: The Medical Marijuana Legal Defense and Education Fund, a 501(c)(3) founded after Ed was appointed, "Officer of the City of Oakland" and directed to cultivate cannabis for patients, then subsequently arrested by the federal government and put on trial twice for marijuana cultivation, the International Cannabis Business Conference, and the Wonders of Cannabis Festival.
Ed is still passionately active in promoting the latest researched cannabis education and developing policies of civil regulation within the United States and Europe.
If you're interested in cannabis education, you'll love Ed's weekly blog!
SIGN UP TODAY at www.edrosenthal.com for tips, tools, and resources.