Take 'em Back! Prescription Drug Take Back Events

Tuesday, March 20, 2018 from 10:00 AM to 11:00 AM (EDT)
Event Details
Webcast is from 10:00 a.m. to 11:00 a.m. EST.
TARGET AUDIENCE:  Local Health Departments, Pharmacies, Waste Management Facilities, Law Enforcement Agencies, and any other entity interested in having a drug take back box.
SPEAKERS: 
Lenn Detwiler, Executive Director, Hendricks County Solid Waste Management District 
Sheriff Brett Clark, Hendricks County Sheriff's Office
The Indiana State Department of Health is hosting a live webcast discussing drug take back events. The webcast will describe what these events are, why they are important, and how to organize them in your own community. It will feature stakeholders from Hendricks County who work together to organize "Tox Away" days, which offer residents a safe disposal option for household hazardous materials, including unused medications. The webcast will also discuss how to organize smaller events, such as having a drug take back box in your local pharmacy or health department. 
THE WEBCAST LINK will be sent to your email after you register. If you miss the webcast, a RECORDING will be made available. You must still register to receive the link for the recording. 
QUESTIONS? Email indianatrauma@isdh.in.gov.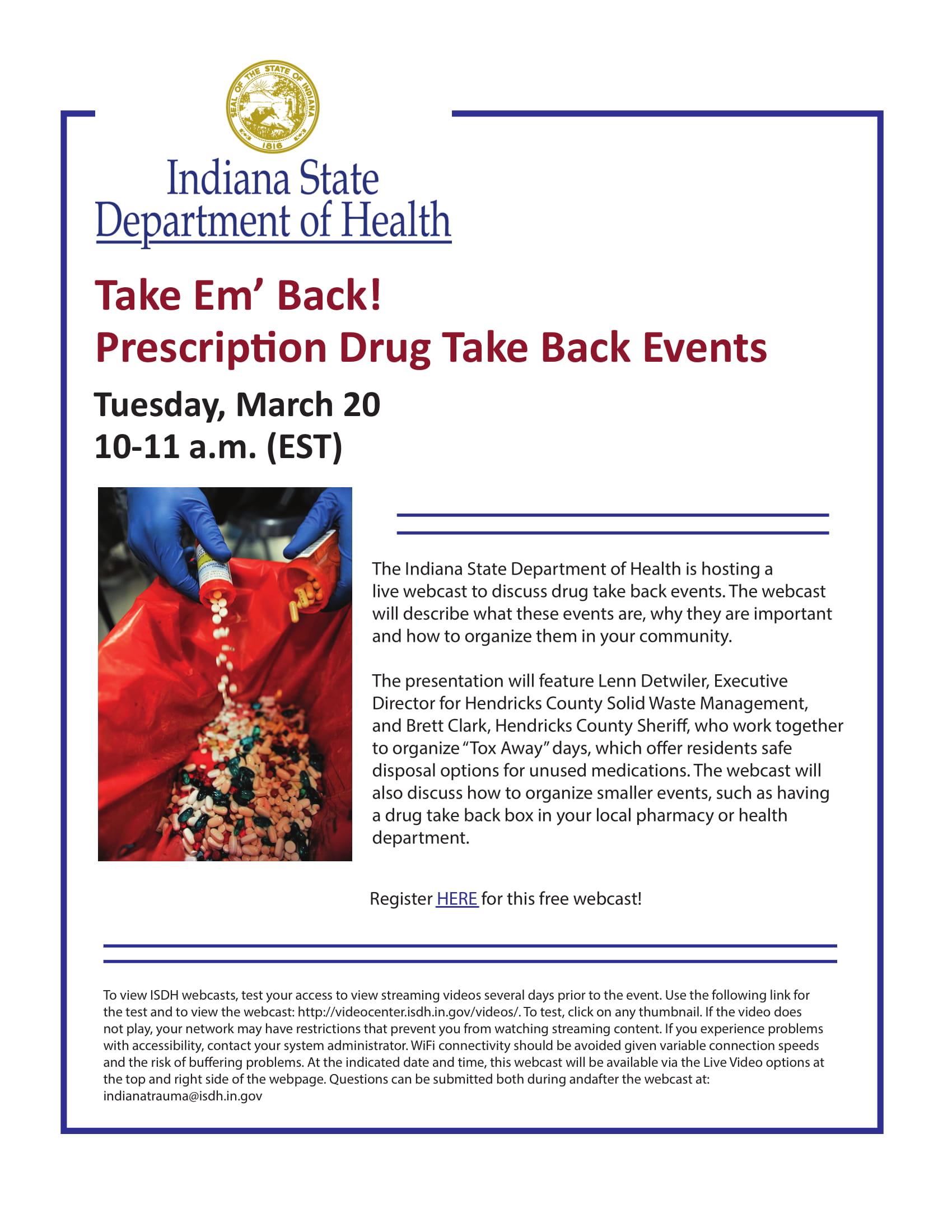 Organizer
Mission Statement
To develop, implement and provide oversight of a statewide comprehensive trauma care system that:
Prevents injuries.
Saves lives.
Improves the care and outcomes of trauma patients.