Hear from 4 homeowners who built new homes to net-zero - why did they do it?
About this event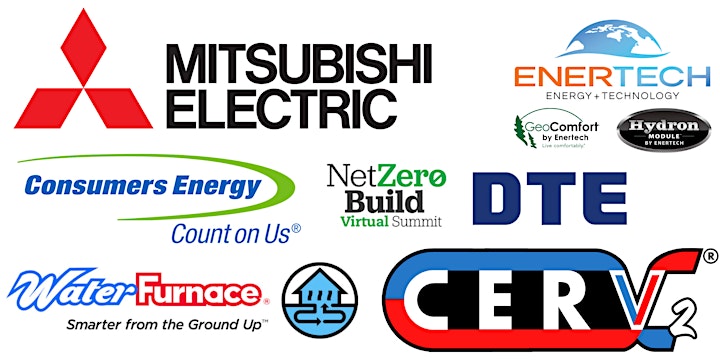 What drives homeowners to build their homes to net-zero energy?
Hear from 4 homeowners who attempted to take their new homes to net-zero and learn about their experience so you can help others do it or do it yourself. What does it take to make new projects get to net-zero? What are the costs? Barriers? Strategies and opportunities?
These are real-world projects so tune in and stick around to talk individually with each owner and their project team to get your questions answered during the breakout sessions.
Continuing Education Units (CEUS) 1 hour in
CE Marketplace (MI Realtor)
Green Business Certification Inc. (GBCI)
Building Performance Institute (BPI) NonWholeHouse
American Institute of Architects - AIA (HSW) (PENDING)
Certified Green Professional (NARI & CGP)
Certified GreenHome Professional (CGHP)
AIBD
State Architect / Builder License may be applicable
This is part of the 3rd annual residential net-zero energy conference
In partnership with GreenHome Institute, Michigan Energy Efficiency Contractors Association, Great Lakes Renewable Energy Association, the Michigan Geothermal Energy Association, Architectural Resource, IL Green Alliance and DFD Architecture.
The Michigan Net Zero Conference is in it's 3rd year, in 2021 we will be hosting 3 tour sessions throughout the year
Sept 29th 12 pm - 2m - TOPIC TBD
Speakers
Janette Bremer - USPS employee who with her husband had designed and built their dream home with GHI member R Value Homes. It is called the Thornapple River Retreat a GreenStar Silver and Zero Energy Capable Certified home in the Grand Rapids area.
Kate Miller - Grandmother, observer of Nature, community builder, and an advocate for community. Building and living sustainably comprise a small part of her environmental responsibility. It is an enormous learn-ing curve in architecture. Kate has taken the step from dreaming of a green house to actualizing that dream in South West MI.
Larry Ponziano - has a uniquely constructed home in Crown Point, Indiana built in 2017. This home is made entirely from locally sourced, 85% recycled light gauge steel framing, this double envelope structure features nearly no petroleum based insulation yet using physics to create minimal thermal bridging. Larry's top priorities when building this low toxicity, healthy, net Zero Energy home was comfort, health, and energy efficiency.
Rob Derksen - Built an Energy Star Certified, ICF & Geothermal home for his family in SE Michigan.
Moderator: Brett Little, Program Manager GreenHome Institute
With 10+ years of educating and consulting people on greener and better homes, Brett hopes to share his knowledge with you to move forward. Brett oversaw the green certification on 2 of his own project's with his most recent project renovation targeting zero carbon.
A Huge Thanks to our Planning Partners!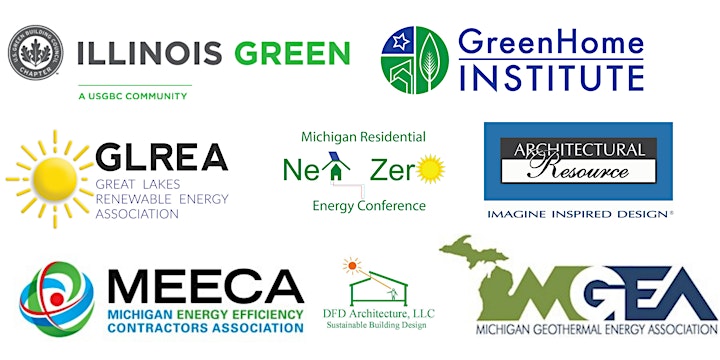 Organizer of Take Control of your Energy Future - Net Zero New Home Construction - Free