Are you feeling cold and blue at the thought of climate change? Join us in the first of a three part interactive dialogue series.
About this Event
35,000 children protest in Brussels over climate change, 'Yellow Vest' protest against carbon tax goes into 10th weekend in France, and here in Netherlands, politicians, environmental and professional organizations are distancing themselves from the Climate Accord -- how does climate change make you feel? It is time to Take Control of Your Climate.
Invite your friends and family to a fun and interesting dialogue. Join a positive and relevant discussion about climate change with expert in a supportive environment.
The one-hour dialogue provides you with opportunities to discuss topics including:
What does climate change mean in the context of the Netherlands and your work/life?
If climate change worries you, how can you reframe your mindset differently to take better control over it?
How can you take control of the issue at a professional and personal level, given the related bigger scale efforts?
Additional benefits for participants include:
Create new ways of looking at the climate change problem, which help move towards effective climate change discussions at your work and within your community
Better understanding on the topic at a personal or organizational level that matters to you
Increased awareness of resources and networks available to help you, your work and your community adapt to climate change
Agenda
18:45 - Door open for coffee, tea and snacks
19:00 - Dialogue Day
20:00 - End of Dialogue Day event
--- Participants are also invited to stay for the feedback session if interested. ----
20:15 - Feedback from participants to help improve future Dialogue Days
21:00 - Wrap up
Cost: Free.
If you enjoy our event, we appreciate you sharing our initiative with people you care about, and ask organizations such as companies, NGOs, community centers and schools to consider hosting their own Dialogue Days with their staff and members. Our vision is to empower as many people as possible on climate change through active and meaningful engagements.
Dialogue Day on Tuesday 26 Feb
We are SOLD OUT! We also have another Dialogue Day planned on 26 Feb if you are interested. The only difference is that this one is just with the dialogue itself without the group feedback. https://www.eventbrite.com/e/take-control-of-your-climate-dialogue-day-wework-tickets-55908278165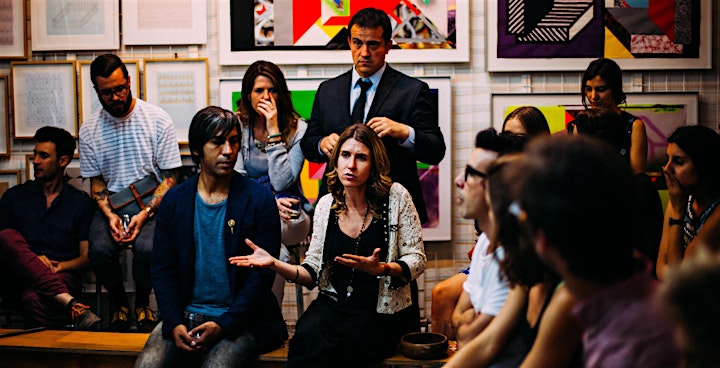 About Stichting Day of Adaptation
Established in 2018, Day of Adaptation is a not-for-profit foundation based in the Netherlands. Our vision is to empower the public through active and positive climate change engagement. The key initiatives include Dialogue Day and Game Day, which are one-day activities promoting adapting to climate change. Through positive engagement, Day of Adaptation encourages more people to take relevant climate actions.
About Dialogue Day Facilitator
With 20+ years of work experience in 7 countries, Shu Liang is an expert in engaging others to discuss difficult topics in an effective and engaging manner. Shu has previously worked in various public and private sector. Most recently, she led several climate-related assignments at the Global Center on Adaptation and War Child Holland.
Shu has a Master's degree in Disaster Risk Management and Climate Change Adaptation from Lund University in Sweden. She is a Chinese Canadian currently residing in Haarlem.