About this Event
KW Mega Agent and Command Super User Julia Hurley will be leading Take Command 101. More than just an introduction, you will walk away with the tools and training necessary to fully operate your business out of Command.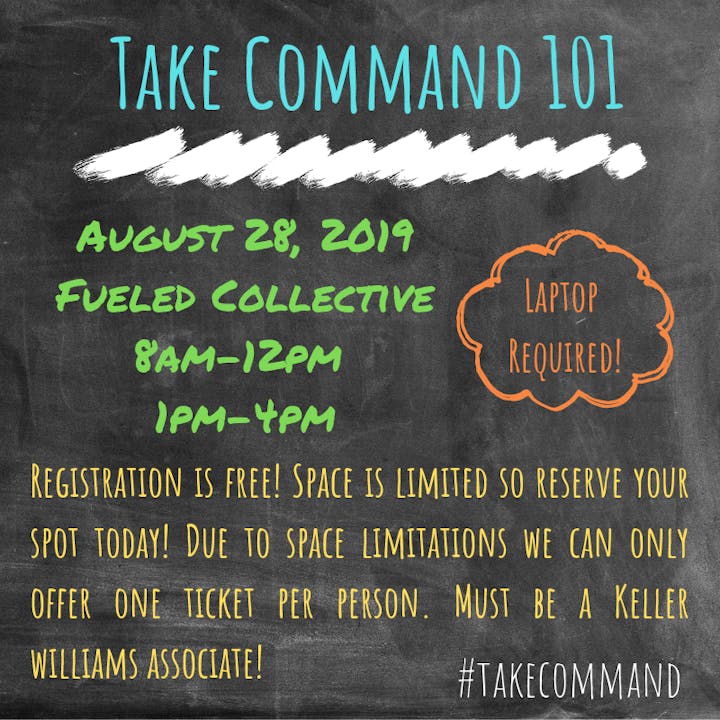 KWYP Southwest Ohio & Northern Kentucky is proud to welcome Julia Hurley to Cincinnati! A Mega Agent and owner of JustHomesGroup, Julia is one of the top agents in the Knoxville Metropolitan Area closing over 100 transactions a year. Fully embracing a life by design and coming from contribution, Julia has served in the Tennessee state legislature and as a Loudon County Commissioner.
As a LABS Superuser, Julia has been involved with Command from the very beginning! She presented several sessions on Command at Family Reunion and has taught her Take Command 101 class all over the country!