Description
Certificate Program:Leadership & Supervision
DESCRIPTION:
In this workshop we will examine and apply time-management best practices to our work in nonprofit agencies, where competing priorities and the need to constantly "fight unexpected fires" have become the norm. In these kinds of work environments, building the strategies and awareness that can help you prioritize your work and get the most important things done well, is more important than ever. These strategies and awareness will help you finish your work day with a sense of completion, giving yourself permission to turn off your work brain and focus fully on your personal life.
In this workshop, we will:
Identify the factors that interfere with your ability to accomplish what you'd like at work
Discuss specific strategies and tools that can help you plan your work and organize your time for maximum effectiveness
Discuss best practices related to email – that important, but time-sucking tool most of us spend way too much time on
Develop your ideal weekly accomplishment schedule
For assistance, please contact:
Lakimja Mattocks
lmattocks@supportcenteronline.org
917-522-8309
---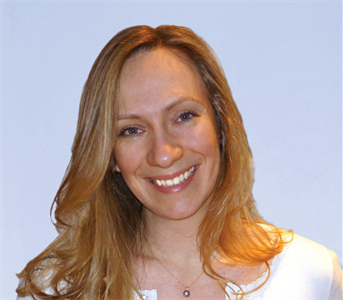 Tali Shmulovich
Tali is a leadership coach who partners with senior and emerging leaders to deepen their leadership skill and increase their effectiveness. Tali brings fifteen years of leadership experience to her coaching and draws from tenures in not-for-profit organizations, technology start-ups, and government agencies. Most recently, Tali served as the first VP of Operations at Global Health Corps (GHC), a leadership program for young leaders in global health. Over nearly five years at GHC, Tali built the operating infrastructure and oversaw the opening of 5 regional offices in Africa. Prior to GHC, Tali served as VP, Director of National Business Development and then VP, Director of Military Services at Phoenix House. She led the launch of Phoenix House's first specialized substance abuse treatment program for military veterans. Before joining Phoenix House, Tali worked at Public Health Solutions, launching healthcare access programs in New York City. Both as a coach and an executive, Tali is a long-time student of time management best practices and loves to share her latest findings. Tali earned a B.A. from Wesleyan University and an M.B.A. from Fordham University.
---
PRICING BY ORGANIZATIONAL BUDGET:
1. $200,000---------------------$90.00
2. $200,000 - $999,999--------
$145.00
3. $1,000,000 - $5,000,00-----
$195.00
4. $5,000,000+-----------------
$215.00
5. Unaffiliated / Student--------
$90.00