It's ladies night! Come enjoy sips & bites and learn how proper planning can put you in position to win at LIFE!
About this event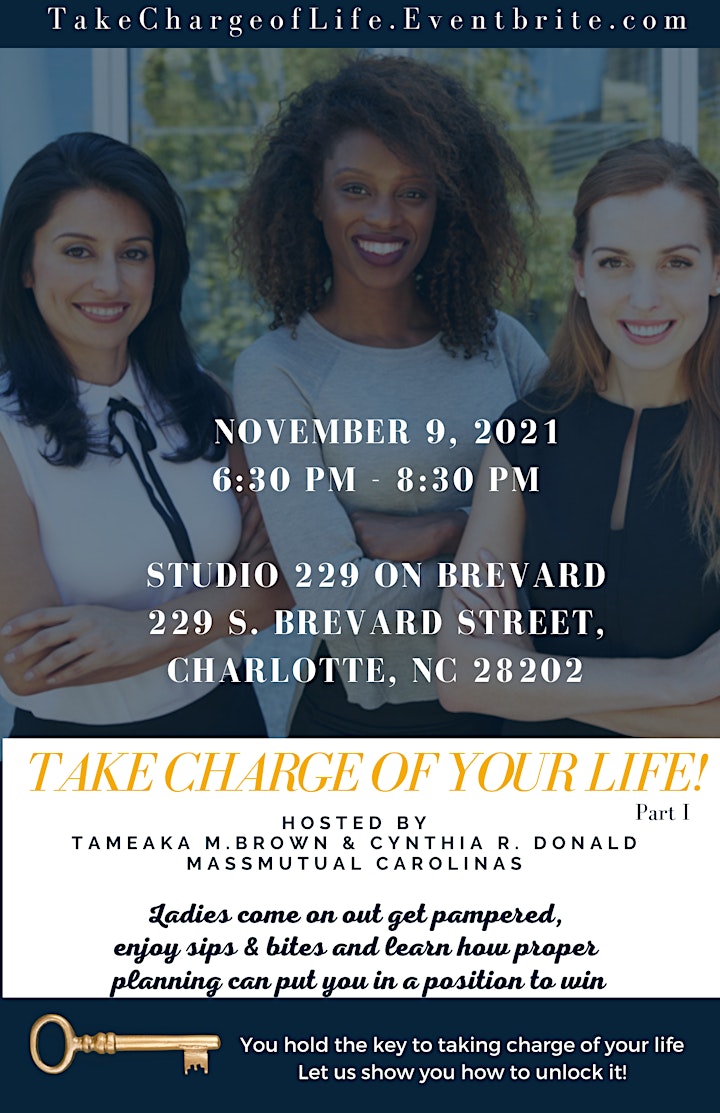 Women and Finances
Join us for the "Women and Finances" seminar for women
Take control of your financial future!
Ladies, you are the primary earners in more than 40% of households. You control 51% of personal wealth and have $782 billion in investable assets. And yet 65% of you state that you are less likely to feel in control of your financial futures. That's why we've created financial seminars specifically designed for women.
Take control of your financial future by joining us for this seminar.
To attend, please register via Eventbrite, Take Charge of Your Life! November 9, 2021 at Studio 229 on Brevard, 229 S Brevard Street, Charlotte, NC 28202
Feel free to bring along a friend or two & join the fun. Jazzy-casual attire is preferred not required. Don't forget to bring your mask!
We look forward to seeing you there.
Tameaka M. Brown & Cynthia Richards-Donald MBA, CFP®
*2017 MassMutual Middle America Men & Women Finances Study
FY1165 CRN202212-275051