Description
Bring your lunch and join us for an open and honest session about your professional change. Professional change doesn't just happen. It is accomplished through planning and by taking action. That conversation in your head is not enough and the hope that your company is promoting your best interest is just naive. Also trusting that you are connected enough and that you can find everything you need online has proven to not be the answer either. It is not just about the job you have now, but the next three after that. It is about a customized approach because everyone has a different tool box and a different goal. Join me for an open and honest session about your professional change.
KEY Take Aways:
• Identify who you are now and where you want to go
• Recognize obstacles you are creating and/or allowing to block your success
• Finding a job is about more than just surfing and searching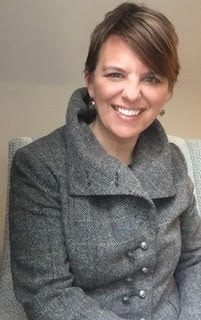 Your Instructor:
Stacey Wiessbock
Focused On Enabling Individual Professional Evolution, Through Customized Strategies And An Interactive Project Plan
After enduring her own professional changes over two decades, through different industries, and
realizing no one was supporting professional evolution except Coaches and Career Development offices
at the University level, Stacey Wiessbock recognized that she and others around her needed more
support because the business and employment landscape was evolving so rapidly through technology,
innovation, and geopolitical change. So in the 2010 recession, sitting on the beach she launched her
Consulting practice tapping into her experiences and successes with her own multiple industry changes,
a well connected rolodex with mentors and successful leaders for guidance, a vast tool box of
communications, sales, project management, marketing and development skills, as well as a BA in
Journalism from Seton Hill University.
Move ahead to 2016, and needing to enable greater opportunities both personally and professionally,
Stacey relocated to Boston. Bringing with her five years of entrepreneurial success and the passion to
enable change, along with the understanding that the key to each client success is consistently
employing a combined and customized approach that provides individuals with long term strategies,
tools and solutions for their professional evolution, by helping them move past barriers, in addition to
identifying and achieving their professional goals.

BostonSpeaks is dedicated to enhancing your communication skills to drastically improve your relationships, self-awareness and professional success. Learn more about you can improve your communication skills and public speaking through coaching and classes by visiting our website. www.bostonspeaks.com | @boston_speaks