Description
Newark, California – The annual Lean In Latinas conference is back! For the 4th year in a row, we'll bring together our community of remarkable mujeres to engage in meaningful dialogue and purpose-driven networking. Join us for career enhancing activations built on both the barriers we face as Latinas, but also the unique opportunities we can leverage as the largest ethnic minority in the U.S. #LatinasTakeCharge
Tickets include breakfast, lunch, #swag, and the invitation to sit at the table!
Saturday, November 16th 2019
9:00 am to 3:30 pm
Starting at $85
In partnership with JFK University, a hispanic serving-institution committed to raising awareness of the value of higher education and providing a life-enhancing educational experience.
---
2019 THEME: EQUAL PAY FOR LATINAS
This year, Latina Equal Pay Day falls on November 20th, exactly 19 days later than last year's November 1st date (yes, it's getting worse for us, amigas). This day of awareness is symbolic and highlights the approximate number of days Latinas must work into the new year to make what their White male counterparts made at the end of the previous year.
And aren't we worth the whole dollar? We think so, and so does Eva Longoria (read her Forbes article, please!). That's why we're focusing this year's sessions on economic advancement for Latinas and how we can take charge as individuals until we reach systemic change.


Agenda
8:30 – 9:00 - Doors Open
9:00 – 9:30 - Breakfast & Networking
9:30 – 9:45 - Conference Kickoff and Welcome!
9:45 – 10:20 - "Fireside Chat with LeanIn.Org Leaders" Moderator Alyssa Deitsch, FOX5 News Las Vegas
This moderated panel brings together leaders of Lean.Org to discuss the wage gap for all women, especially for Latinas. On average, Latinas in the U.S. are paid 47% less than white men and 31% less than white women. What can we do to close this wage gap? What are the current statistics telling us? Panelists: Rachel Thomas, Co-Founder and CEO, Lean In.Org; Amanda Guzman, VP of Finance and Operations, Lean In.Org; Anna Dapelo-Garcia, President, Lean In Latinas
10:20 – 10:25 - Helen Vallaeys, Author "What You Can Do, I Can Too!"
Helen is the author of the book "What You Can Do, I Can Too" which shows women in a variety of professions. The rhyming story aims to inspire young girls that they can do and be anything!
10:25 – 10:30 - Lean In Latinas Circle Spotlight Awards
Three Lean In Latinas Circles will be commended for their tireless efforts and commitment to the advancement of Latinas in the workplace.
10:30 – 10:45 - Break
10:45 – 11:30 - "A Conversation with Ingrid Contreras" Author, Fruit of the Drunken Tree with Jenny Salinas, Co-Founder of Lean In Latinas
In this interview session, Ingrid Contreras, a New York Times best-selling author shares how writing the story of a female Latina and her coming of age story has resonated with so many readers. Ingrid has won numerous awards, is a book columnist for KQED, and teaches writing at the University of San Francisco. Ingrid was born and raised in Bogota, Colombia.
11:30 – 12:30 - Lunch
12:30 – 1:15 - "Closing the Gap" Moderator Jessica Aguirre, NBC Bay Area
This moderated panel event will bring together experts from varying industries to discuss what their viewpoints and thoughts are to close the wage gap for Latinas and all women. What are those factors? What can we do for the future generation of Latinas?
Panelists: Dr. Judy Castro, John F. Kennedy University; Dr. Laura Romero, Brillante Strategies; Moses Aguirre, Adventist Health
1:15 – 1:45 - The Friends of the Commission on the Status of Women, "Negotiation Workshop" Part 1
This interactive session will provide skills to become financially independent. As women increasingly become the primary breadwinners at home, eliminating the gender pay gap would translate into significant benefits for families, businesses, and the economy. Facilitators: Samantha Hobart; Teresa Mejia
1:45 – 2:00 - Break
2:00 – 3:00 - The Friends of the Commission on the Status of Women, "Negotiation Workshop" Part 2
3:00 – 3:30 - Conference Close
Meet Our Speakers & Panelists*
We are thrilled to activate our platform and power the conversation with the voices and stories of Latinas driving change in their communities. Join us for a collective day of vulnerability and bravery as your comadres reflect on their experiences in the workplace.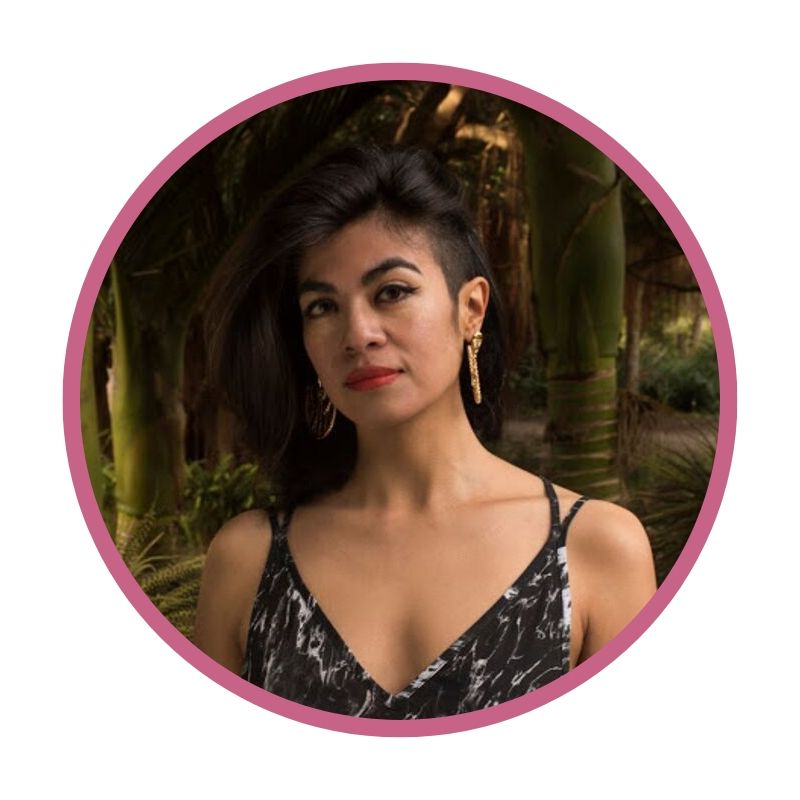 Ingrid Rojas Contreras was born and raised in Bogotá, Colombia. Her first novel Fruit of the Drunken Tree was a silver medal winner in First Fiction from the California Book Awards, and a New York Times editor's choice. Her writing has appeared in the New York Times Magazine, Paris Review, Buzzfeed, Nylon, Guernica, and elsewhere. She is working on a family memoir about her grandfather, a curandero from Colombia who it was said had the power to move clouds.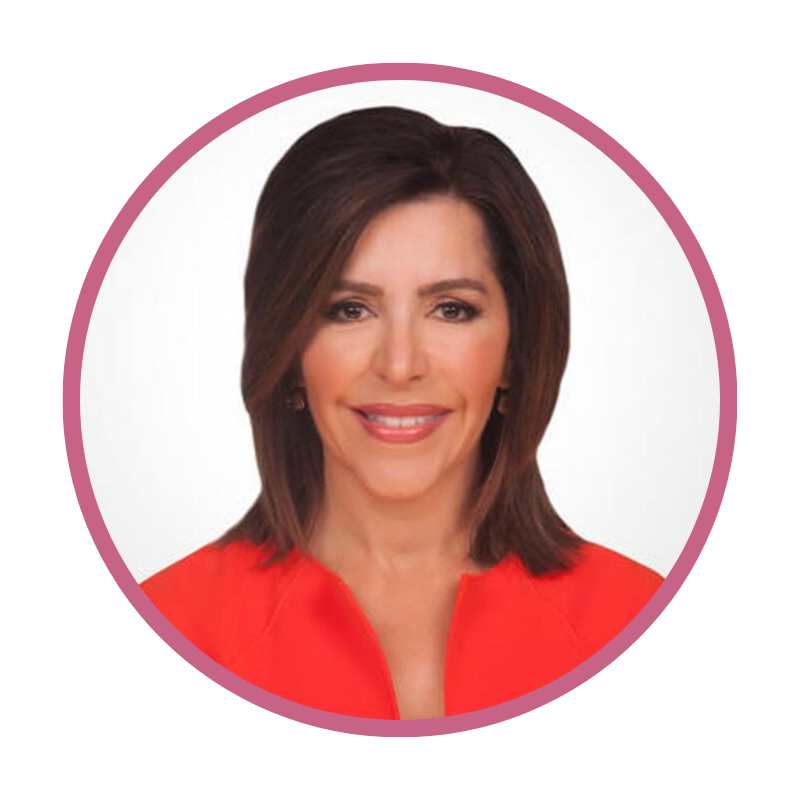 Jessica Aguirre is the evening anchor at NBC Bay Area News and an Emmy award winning journalist. Jessica has been a primetime, evening anchor, in the Bay Area for the last 20 years. She began her career at the Spanish Language network, Univision, while attending the University of Miami. Before arriving in the Bay Area in 1998 she anchored and reported in Los Angeles and Miami, earning Emmy awards for her series on the struggles of migrant children and for her investigative work on child molesters. Her journey to Cuba, chronicling the struggles of boat people fleeing the island, won an Associated Press award. As the daughter of immigrant parents, Jessica is fluent in Spanish, and deeply involved in organizations that promote literacy and help stem the Latino achievement gap including The Silicon Valley Education Fund. Jessica can also be found at many community events in the East Bay where she lends her voice to a variety of local causes. Her passion for news and global events has taken Jessica from Cuba to England and many places in between. She's covered natural disasters like Hurricane Andrew, and man-made catastrophes like the Oklahoma City bombing, as well as race riots in Miami and the 10-year anniversary of 9/11 from ground zero. Jessica traveled to Brazil for the summer Olympic Games where she interviewed Bay Area athletes and covered security and political issues, facing the people of Rio and Olympic tourists. Jessica resides in the East Bay, with her two daughters. Her devotion to learning, supporting children and local charities has her routinely on the lecture circuit in the Bay Area discussing education and advocating for better, safer communities.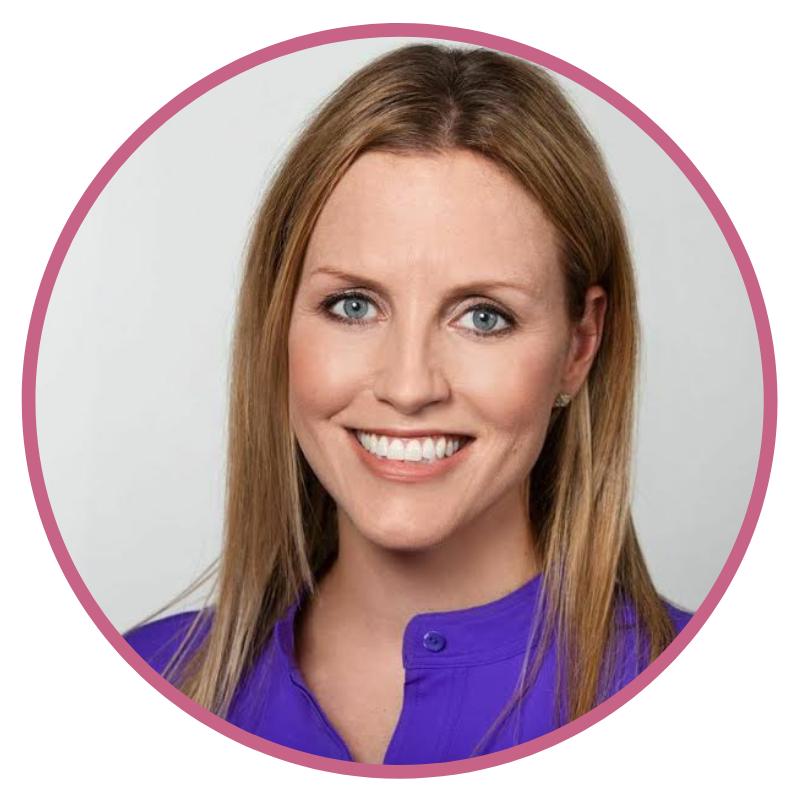 Rachel Thomas is co-founder and president of the Sheryl Sandberg & Dave Goldberg Family Foundation, the nonprofit organization behind LeanIn.Org and OptionB.Org. Under Thomas's leadership, the foundation supports a community of more than two million women and men in 171 countries and runs public awareness and education programs that reach millions of people each year. Prior to co-founding LeanIn.Org, Thomas co-founded and served on the executive teams of several consumer technology startups. Thomas frequently writes and speaks on issues that affect women and is the host of "Tilted," a podcast exploring the intersection of gender and culture.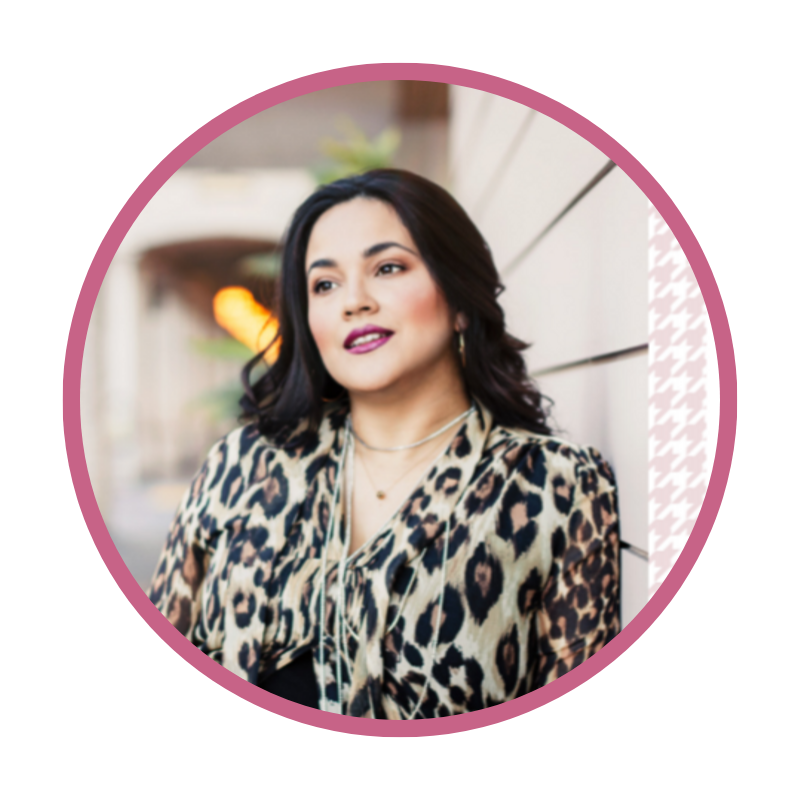 Katty Lopez De Gull is helping Latinas working in male dominated environments, to create a high-achieving Personal Brand Look. Katty is a certified Image Consultant, and Fashion Stylist personally trained by Stacy London, co-host of the internationally known TV Show: What Not To Wear!
She has worked with women of different walks of life, locally and internationally, and has been featured in Univision's morning TV Show for the San Francisco Bay Area. She has the honor to count among her clients with Ruby Polanco, Owner of Ruby Makeup Academy in Hollywood, Flor Melara, Univision 14 morning show Producer, and Gabriela Dellan, Weather anchor at Telemundo 48.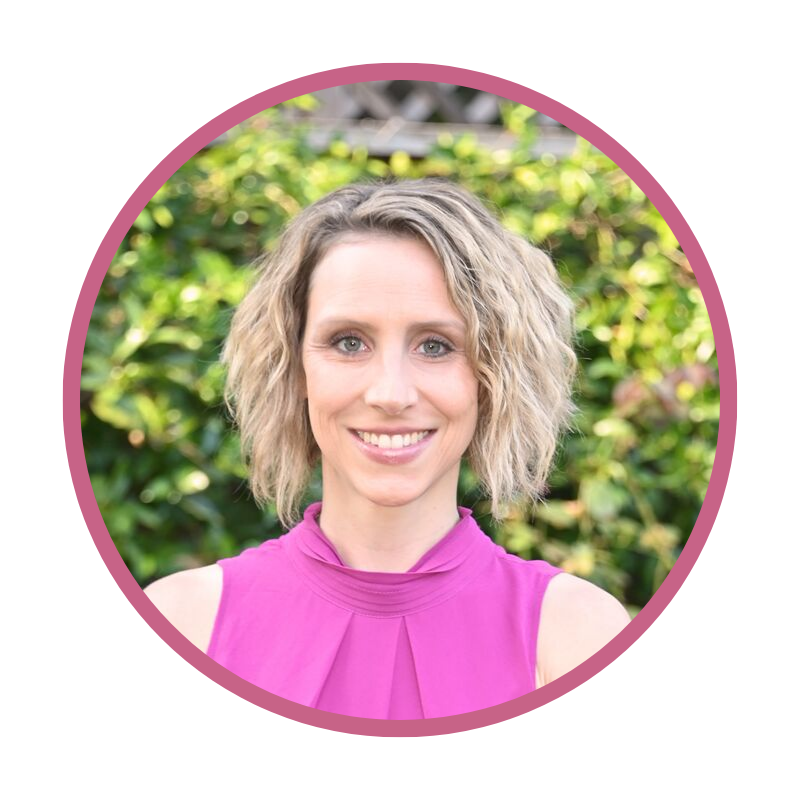 Helen Vallaeys is a Sr. Director at LeanIn.Org and author of the children's book, What You Can Do, I Can Too. As a mother of two little girls, she felt inspired to write this book after seeing research that shows that girls lose faith in their own talents by the time they are only six years old. The rhyming story shows women in a variety of professions – from scientist, to fire fighter, to president – to show little girls that they can DO and BE anything.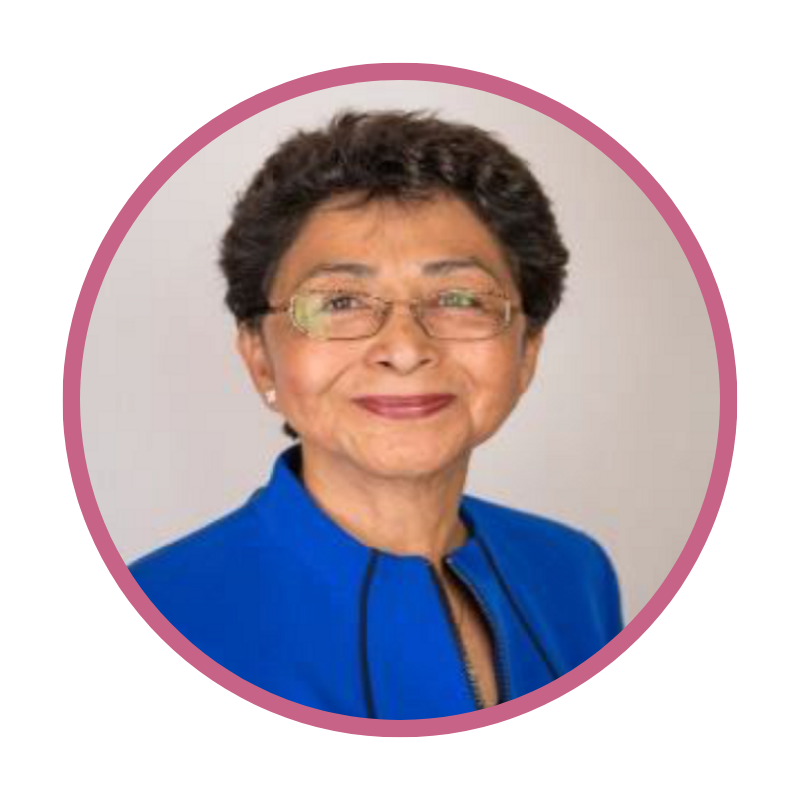 As the AVP of the Office of Student Experience at John F. Kennedy University, Dr. Judy Castro is responsible for programs and services that support the student's educational journey. She was also instrumental in securing the Hispanic Serving Institution (HSI) grant in 2015, with a $2.6 million award to support Latino and underserved students. Dr. Castro has an extensive background in Leadership and Change Management.
She is an active Board member of the Court Appointed Special Advocates (CASA) and the State Hispanic Chamber of Commerce Foundation. She holds an Ed.D. from the University of San Francisco and Certificates of Completion in the Purchasing Executive Program and in Management Development for Entrepreneurs from UCLA Anderson School of Management. Dr. Castro was born in El Salvador, Central America and is fluent is the Spanish language.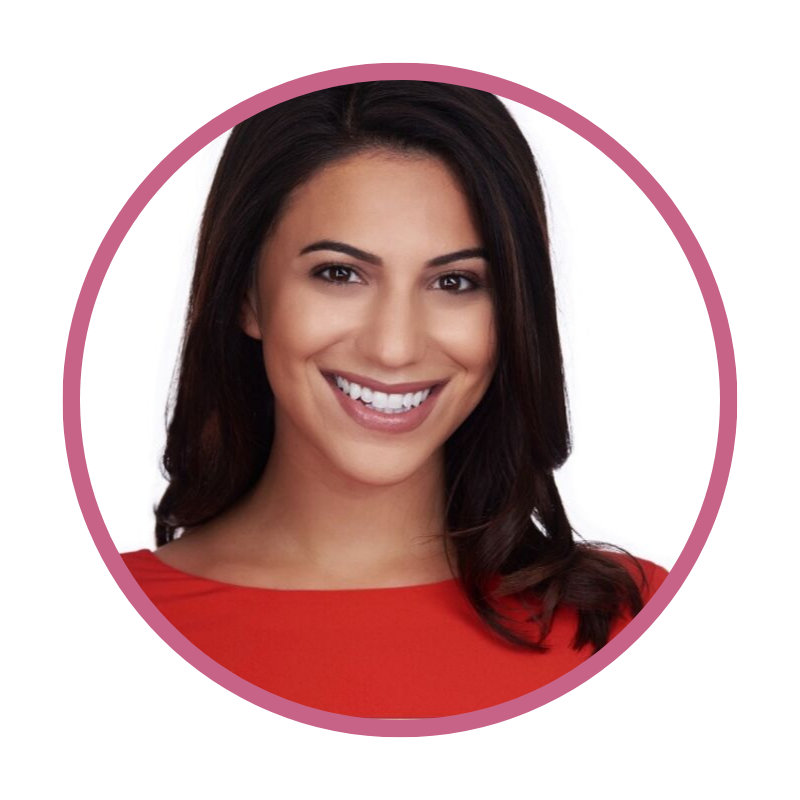 Alyssa Deitsch is an Emmy-winning journalist and the weekday morning news co-anchor and co-host of MORE weekdays at FOX5 News in Las Vegas. Her first job in news was at NBC Bay Area near her hometown of Mountain View, CA while attending the Walter Cronkite School of Journalism and Mass Communications at Arizona State University, from which she got her bachelor's degree. Alyssa's career has taken her from the Bay Area, to Phoenix, Wyoming, Northern California and Las Vegas. Alyssa also served as Vice President of Small Markets for the San Francisco/Northern California chapter of the National Academy of Television Arts & Sciences.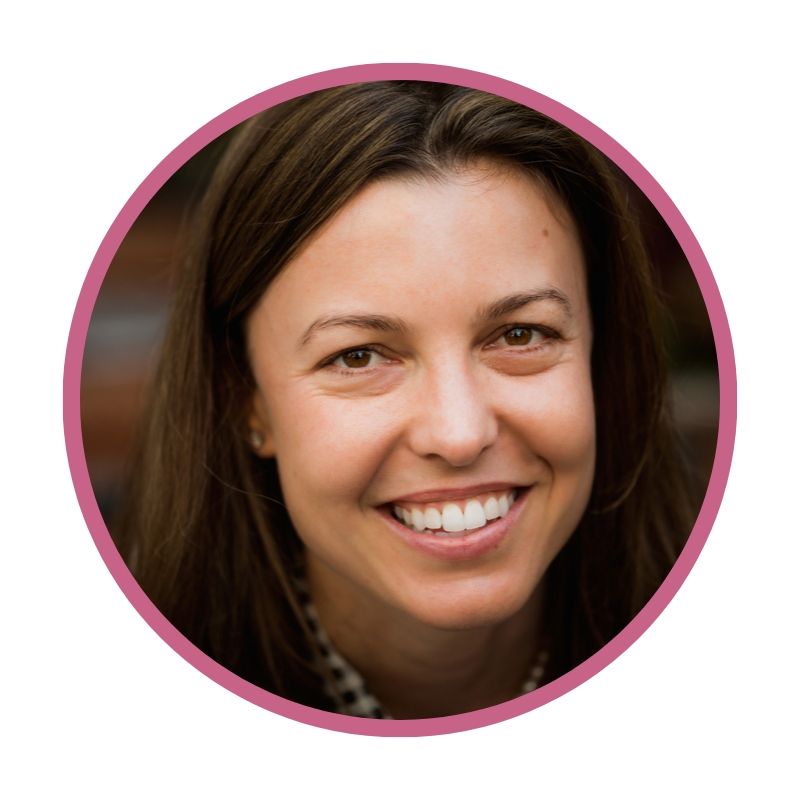 Samantha Hobart has over twelve years' financial planning experience working with a select group of executives and their families across a range of services including portfolio construction, managing tax efficiencies, and retirement and estate planning strategies. Prior to joining Morgan Stanley, Samantha spent six years as an Associate Portfolio Manager constructing individual stock and fixed income portfolios for her clients concentrating on investment management for institutional investors, individuals, and nonprofit organizations. Ms. Hobart is a Certified Financial Planner™ and a volunteer facilitator for the Equal Pay Initiative with the FRIENDS of the Commission on the Status of Women.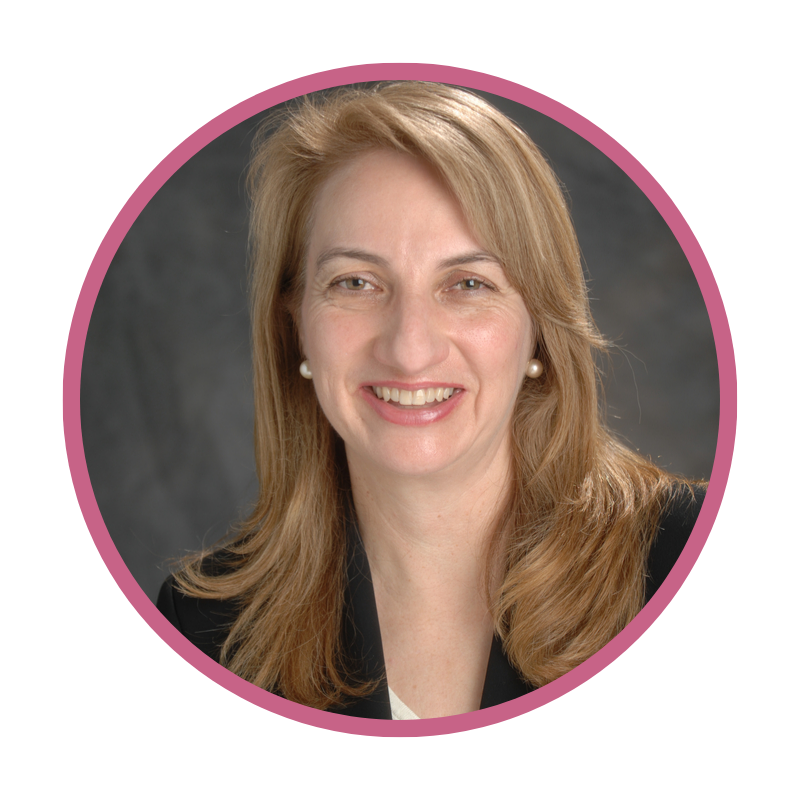 Laura C. Romero is founding President of her consulting firm, Brillante Strategies, where she advises organizations on education, mentoring, public-private partnerships, government & community relations, and strategic planning. Prior to Brillante Strategies, Laura C. Romero worked at Child 360 focusing on corporate relations. During her University of California Los Angeles (UCLA) tenure, Romero promoted the University's mission of research, teaching and public service by working with elected/government officials, corporate and community leaders, university administrators, faculty, staff, and alumni. She worked in the Office of Government & Community Relations, the Higher Education Research Institute's Cooperative Institutional Research Program, the Extramural Programs and Opportunities Center, and taught the new "Civic Engagement in Los Angeles" seminar. Before UCLA, Laura worked as Acting Director of Public Affairs at Univision Los Angeles and National Mentoring Coordinator of the award-winning Communities In Schools, Inc./Univision Mentoring Initiative. Dr. Romero received her bachelor's, master's and doctoral degrees from UCLA, and is honored to have been appointed to the California State Summer School for the Arts Board of Trustees, City of Pasadena's Senior Commission, Respiratory Care Board of California, California Department of Education's After School Division Implementation Team, and LA's BEST Advisory Board.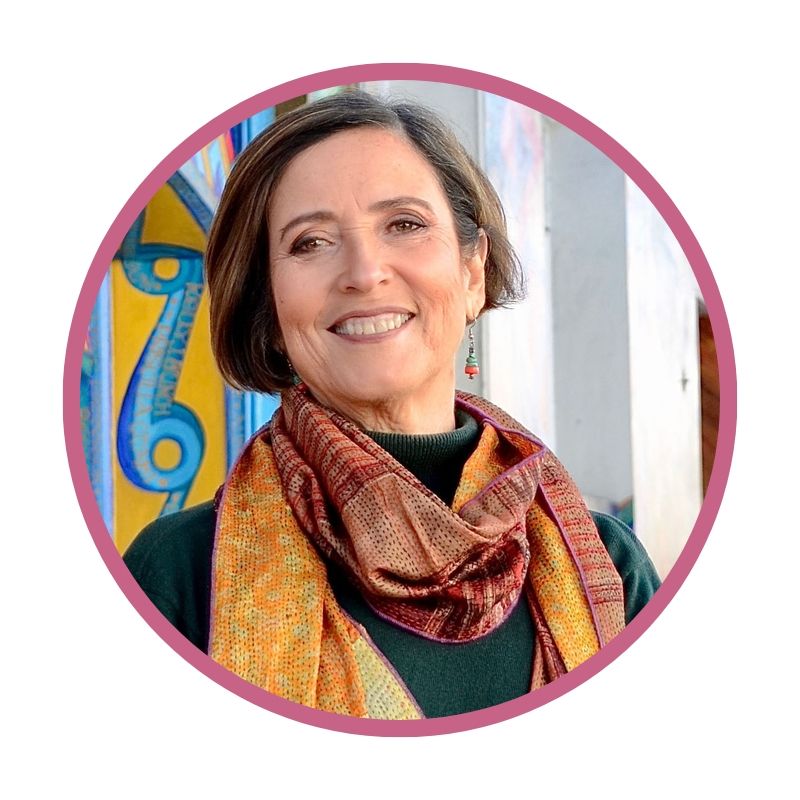 Teresa Mejía is a community activist, feminist, single mother, Puerto Rican and the Executive Director of The Women's Building, which stands in the heart of the Mission District brilliantly painted with a mural dedicated to women, Maestrapeace. Teresa was born in a small town in Puerto Rico and was raised in a tight knit, working class community. She graduated with a BA in Social Science from the University of Puerto Rico and then completed a masters degree in Public Administration. In 1992 she immigrated to San Francisco, landing at the doors of The Women's Building in search of resources. Her first job here in the States was as a Latina counselor for women in abusive relationships at a San Mateo Shelter. In1998, she became the Executive Director of The San Francisco Women's Building, moving The Women's Building through a $6 million dollar renovation project. Dedicated to keeping up with communities needs, she most recently steered the focus of the organization to new programs focusing on reunifying immigrant families and providing them with resources they need as well as advocacy programs dedicated to ending sexual assault against women and fighting displacement of families in the Mission District. Teresa is the 2019 honoree of the CEDAW Women's Human Rights Award for Community Building and a volunteer facilitator for the Equal Pay Initiative with the FRIENDS of the Commission on the Status of Women.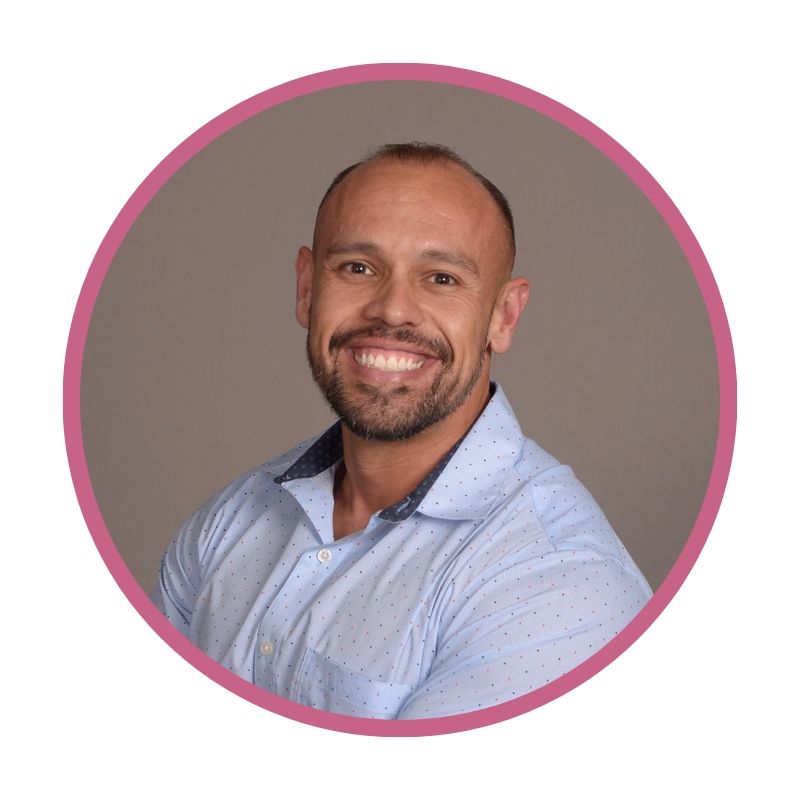 Moses Aguirre is seasoned leader in talent acquisition/talent management and currently serves as the System Director of Talent Acquisition for Adventist Health; a multi-state health system which provides advanced medical care for patients throughout CA, OR, WA and Hawaii. With over 20 years of experience in multiple healthcare systems and operating welfare-to-work employment service government programs with a focus on talent management, he has concentrated his work on leading the workforce development functions to ensure workforce goals and objectives are met. He's worked collaboratively with executive leadership to align workforce planning and workforce services with organizational goals, maximizing the organizations current and future talent pool, improving career pathways, increasing school partnerships with hospitals, and providing resources to develop critical skills of the current workforce. Prior to that role, his expertise was working in public service, welfare-to-work employment services providing strategic business development, regional oversight, program management and human resource support for a national workforce services company with a goal to build self-sufficient communities. Moses holds a master's degree in public administration from Cal State, Northridge and a Bachelor's degree in Sociology from Chapman University and he remains active pursuing personal and professional development.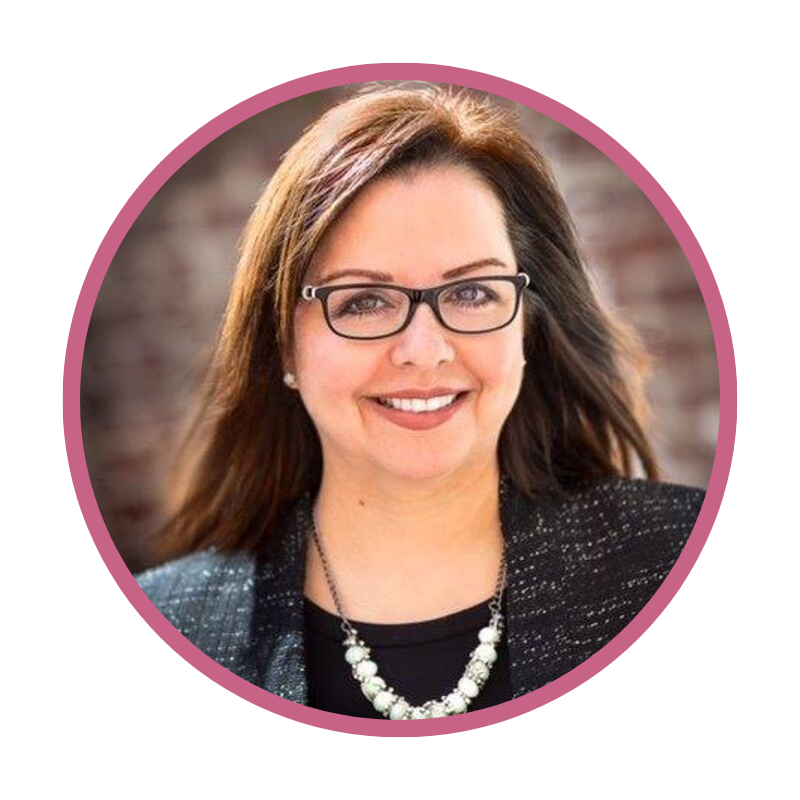 Anna Dapelo-Garcia is Founder and President of Lean In Latinas. Anna acquired a Master of Public Administration from the University of San Francisco and a Bachelor of Arts degree in management from Saint Mary's College. In 2013, she was named as a Silicon Valley Business Journal Woman of Influence and the Woman of the Year by the Women's Health Care Executives. She also served as a State Commissioner with the California State Senate for Cost Control in State Government. She's currently vice chair and board member for the University of San Francisco Master of Public Administration program and 2nd vice chair and board member for the Hispanic Foundation of Silicon Valley. In 2015, she became the Founder of Lean In Latinas and was appointed as a Regional Program Leader by LeanIn.Org. Anna was featured in The New York Times for her role in creating Lean In Latinas, now a 501(c)(3) not-for-profit organization. In 2018, she received a Top Latino Leaders Award by the National Diversity Council in Los Angeles and was also appointed by the Santa Clara County Board of Supervisors to the Women's Equality 2020 Leadership Council. In March 2019, she was chosen by the Silicon Valley Business Journal for a Latino Leadership award. Anna has also been featured in Forbes and on National Public Radio (NPR).
If you have any questions or concerns, please contact Suzzette Garcia at contact@leaninlatinas.org