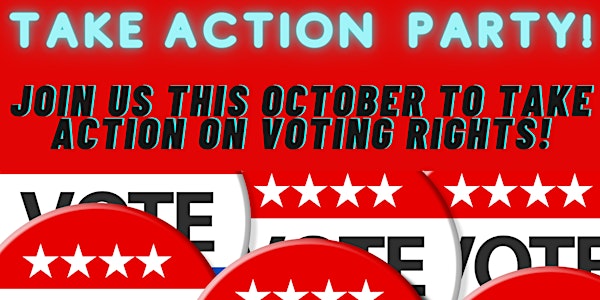 Take Action Party
This October, we will be focusing on the upcoming election, particularly voting rights and voter suppression. Join us every Tuesday at 2pm!
About this event
Get together with like-minded people to dedicate one to two hours to take action regarding the upcoming election. Pop in for the full hour-and-a-half session or join for as long as you can afford during a work break.
With the election approaching, we need to organize and take action to ensure that all voices are heard. Share your knowledge and experiences, give and receive encouragement to make the most out of this moment in hxrstory.
Feel in real-time that you are not alone. Others are fighting the good fight with you.
Our Time Is Now. Won't you join us?