Description
Join us for the 5th event of our 2017 Take A Hike season!
We will begin at 9 AM at Edgewood Park!
We have a slightly different ticket option this time around, please read and select carefully:
Since there is very limited parking at Edgewood Park we will offer half the tickets for those who will drive themselves and half the tickets for those who will use our shuttle. Here is more information on the shuttle route and stops (note they will be an hour earlier to accomodate the start of Take A Hike) http://parks.smcgov.org/ParkShuttle. We will offer a special shuttle in the 8 AM hour that will drop you off at the hike start at Edgewood Park by 9 AM.
We will be meeting at the Edgewood Trailhead which is approximately at the corner of Edgewood and Canada Roads. The address referenced above is approximate.
We will offer two hikes:
Edgewood Trail to Serpentine Trail to Franciscan to Ridgeview and back on Edgewood Trail (2.3 miles)
Edgewood Trail to full loop of the park (4.6 miles)
You must reserve a ticket here to attend the hike as we have limited staff and space to host this event.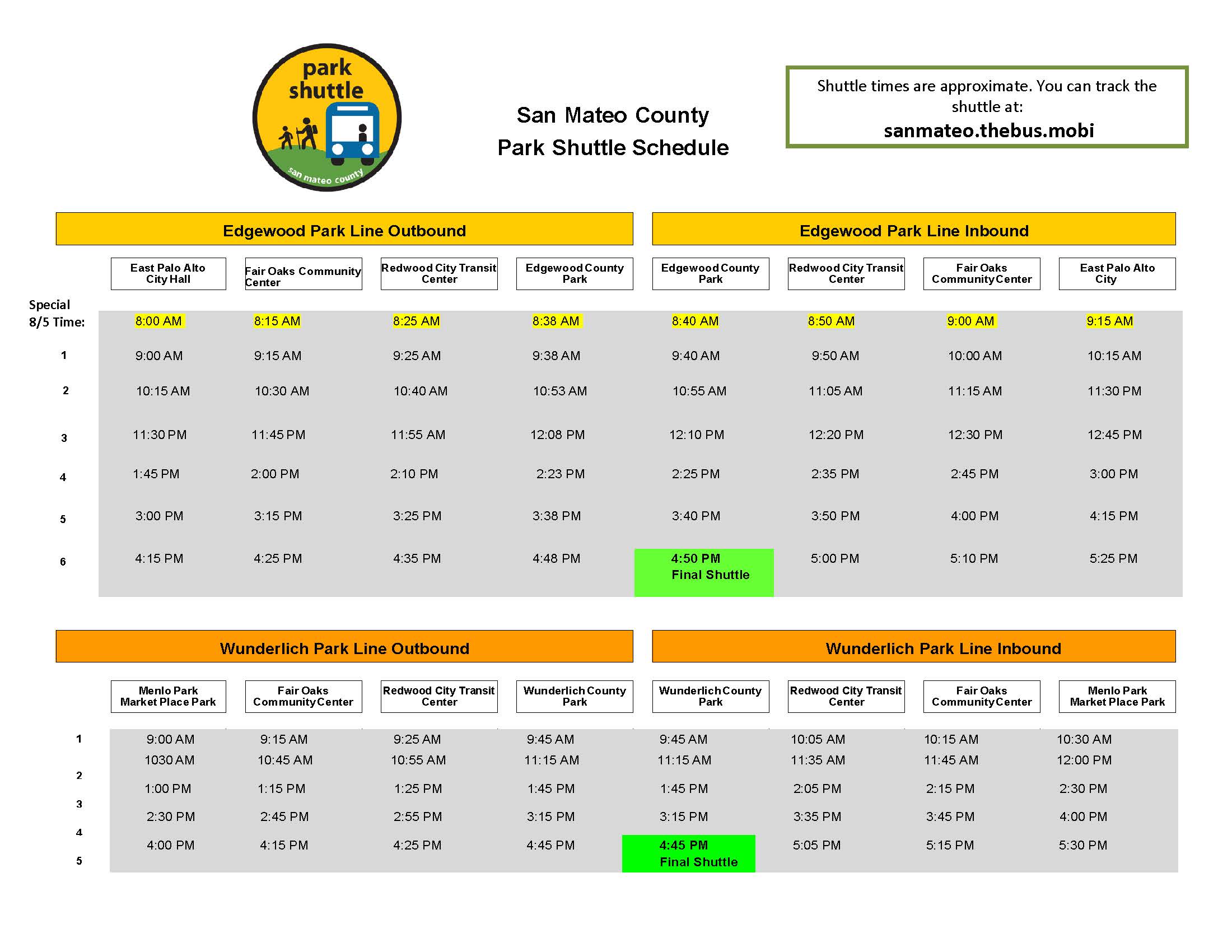 Thank you,
San Mateo County Parks Staff