Description
Join us as we take a bite out of cancer at the annual Steven G AYA Cancer Research Fund fundraiser for food, music, wine, beer, coffee, desserts, and dancing. And, as always, our event includes raffles and silent auctions!
This Year We Spent: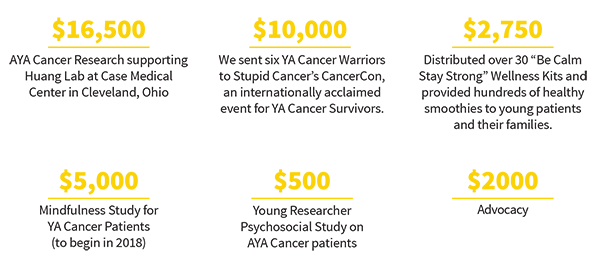 What Drives Us? The Facts:
Each year, 70K young adults are diagnosed with cancer in the USA.

Each year, 15,700 children are diagnosed with cancer.

Each day, 43 children are diagnosed cancer.
60% of children who survive cancer suffer late-effects, such as infertility, heart failure, PTSD, and secondary cancers.

There are 375,000 adult survivors of children's cancer in the USA, or 1 in 530 adults' ages 20-39 years old.