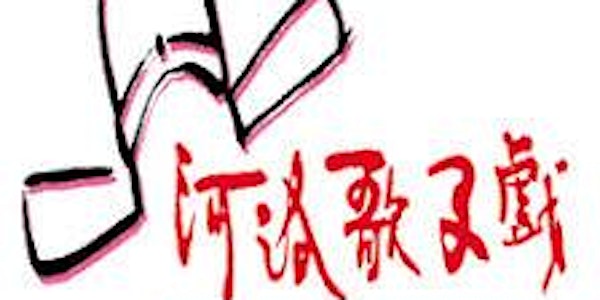 Taiwan Opera for Culture Education Exchange & Camp Fire Victims/Club USA
When and where
Location
Spangenberg Theatre 780 Arastradero Road Palo Alto, CA 94306
Refund Policy
Contact the organizer to request a refund.
Eventbrite's fee is nonrefundable.
Description
歌仔戲是20世紀初葉發源於宜蘭,是目前臺灣民間最興盛的傳統戲曲之一,也是具代表性的傳統表演藝術。歌仔戲是以摻雜古典漢詩、漢文的文言文及闽南語為主的戲劇。早期演出內容多半為讓大眾也能接觸文雅辭彙或忠孝節義故事,是早期農業社會重要娛樂活動之一,也是臺灣常民文化的代表。歷經時代更迭曾幾度遭到打壓、排擠。步入當代的歌仔戲演出型式內容日漸豐富、多元、精緻,當代更出現許多享譽國內外的知名戲團與重要文藝傳承人。2009年頒定為臺灣文化資產之重要傳統藝術類。
Taiwanese opera (Chinese: 歌仔戲; pinyin: gēzǎixì; Pe̍h-ōe-jī: koa-á-hì; literally: 'Song Drama') commonly known as Ke-Tse opera or Hokkien opera, is the traditional drama form originated in Taiwan[1] . The language used is a stylised combination of both literary and colloquial registers of Taiwanese Hokkien. Its earliest form adopted elements of folk songs from Zhangzhou, Fujian, China. The story elements are traditionally based on folk tales of the southern Fujian region, though in recent years stories are increasingly set in Taiwan locales. Taiwanese opera was later exported to other Hokkien-speaking areas.
Taiwanese opera is considered as the embodiment of Taiwanese history and tradition because the political identity crisis of Taiwan shaped its development.

The top national level performing seven-time Golden Bell winner group is coming to San Francisco South Bay Area for the very first time to demonstrate this Taiwanese culture display since its creation in 1900. Don't miss the opportunity to witness a piece of Taiwan history as the group will display in both Mandarin and English translation as we enjoy the unique art from Taiwan.