Description
TAITA March Social Event: Hiking at Palo Alto Baylands Nature Preserve
Date: 3/18/17 10:00 AM
Address: 2560 Embarcadero Rd, Palo Alto, CA 94303
Blue dot is the meet up point. Let's meet there at 10am. Red circles are the parking spots.
**if necessary we'll post live updates on https://www.facebook.com/TAITASV/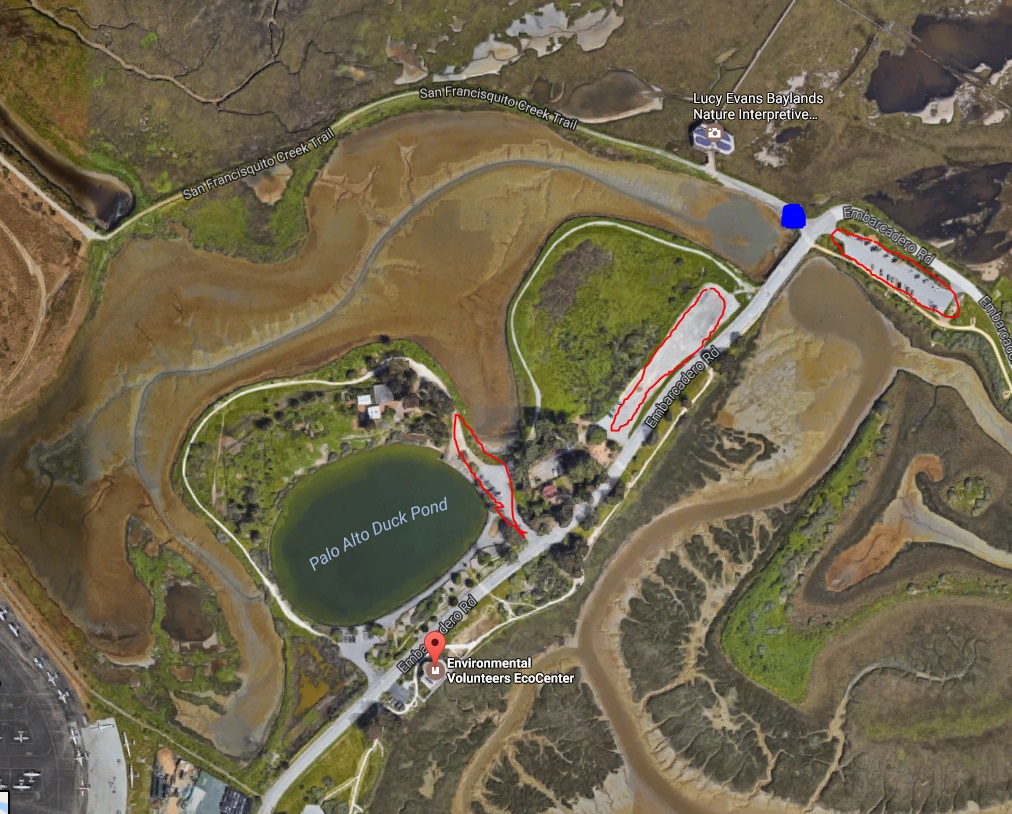 The Palo Alto Baylands is full of wildlife (birds and ground squirrels). It is very easy to walk on the trails and you are welcomed to bring your cameras. We will hike on the San Francisquitos Creek Trails for about 45min ~1 Hr for about 2.3 miles (there are some animals and airplanes that we can see next to the trail). Then we will take a look at the Palo Alto Duck Pond for some more scenic views.
Lunch at 12 PM at Chef Zhao Kitchen
Restaurant address: 2180 W Bayshore Rd, Ste 120, Palo Alto, CA 94303
Contact: Kevin Hsieh email: kevin1style@gmail.com; phone: 408-915-8851