Description
Tainted Truth is a photo gallery, experimental film, and curated conversation by Ruthintruth @ruthintruth

The show begins with an exploration of the ways spiritual trauma forms, especially in queer communities, and moves to the pain and chaos that trauma creates. "Purity culture" and ideas of the rapture, two staples of evangelical belief, are motifs that ground the work. Tainted Truth seeks to capture the disillusionment of losing one's trust in spiritual leaders and communities. Check out this preview.
Featuring live performances from Chulita Vinyl Club and Sin Color. The show will also include a bar, panel discussion, and interactive elements curated by the artist.
Gallery Schedule:
8:00pm Gallery Opens
8:30pm "Trauma & Truth" • Panel Discussion with Dr. Shannon Chavez and Jared Callahan

9:30pm Sin Color Live • Performance
10:00pm Linda Nuves, Chulita Vinyl Club • DJ
RSVP for FREE tickets in advance.
To support the artist, you'll have an opportunity to make a donation when you reserve your tickets. Please give generously as you're able!
---


Tainted Truth is part of the 2018 Level Ground Festival.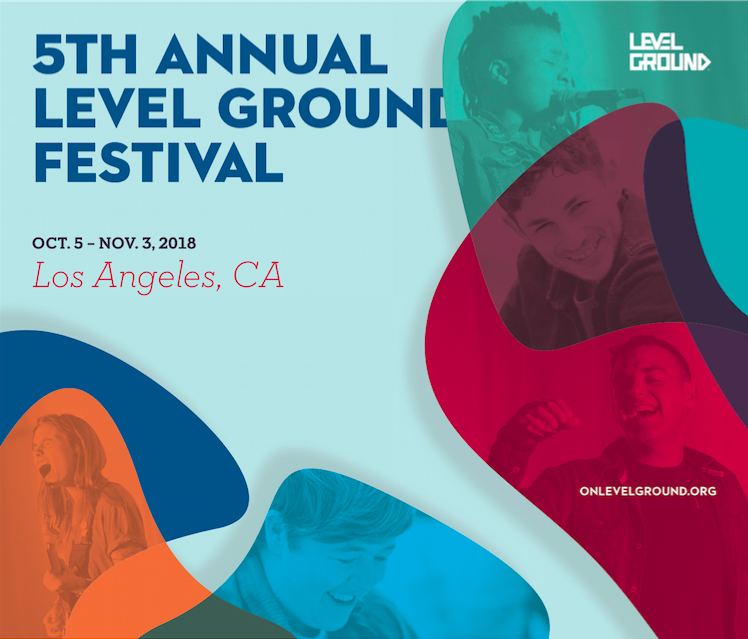 Over the last year, Level Ground has developed the work of three emerging female artists as they explored the intersections of queer identity, body image, and the nature of self. The festival kicks-off with a stand-up comedy show and VIP film screening, and culminates with three premiere solo gallery shows. Continuing in the tradition of festivals past, this year's impressive program is another example of challenging and enriching art of the highest caliber.