Description
Taimane's Holiday Fête
A seasonal feast for the senses: holiday songs and fare brought to life via a live concert, delightful dance and evocative attire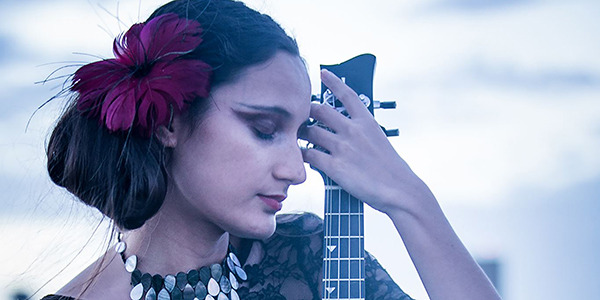 Intimate dinner show at the Arts at Marks Garage with cabaret-style seating:
Performance by Taimane and her trio with special guests Windy Weather (violin), Andrea Torres (aerial dance), Rose Wolfe (contemporary dance) and Island Zouk (Brazilian dance)
Doors: 7pm
Seating & Service: 7:30pm
All guests will be seated at tables. Click "Tickets" button to book your seat(s) or table today (limited capacity - less than 100 guests). Seating chart and seat selection details provided below.
A portion of proceeds benefit the Arts at Marks Garage, a cornerstone of the Hawaii arts community welcoming young & old to Honolulu's Chinatown for over 15 years.
ONE NIGHT ONLY - TAIMANE'S HOLIDAY FETE
Hawaii ukulele virtuoso, Taimane, alights the Honolulu holidays with an intimate show gifting attendees all of her favorite things: music (Classical tunes ripe for the season, fiery hits and holiday jingles), dance (aerial, contemporary and Brazilian - including Taimane gliding about the room), fashion (evocative garments & accessories hand-crafted by Taimane and friends), drinks (creative cocktails and sultry wines picked just for the occassion) and fine fare (prepared by Fête, the restaurant Taimane cherishes above all).

"Having just played what many call Manhattan's best dinner club [Joe's Pub], I can't wait to bring that energy to life here in Honolulu in holiday fashion," shares Taimane. "Thrilled to see everything come together - seasonal songs at the ready, vibrant venue and my favorite restaurateur / New York native, Chuck Bussler [Fête's managing partner along with his wife, Robynne Mai'i]. Truly feeling like the 'most wonderful time of the year.' Let's celebrate!"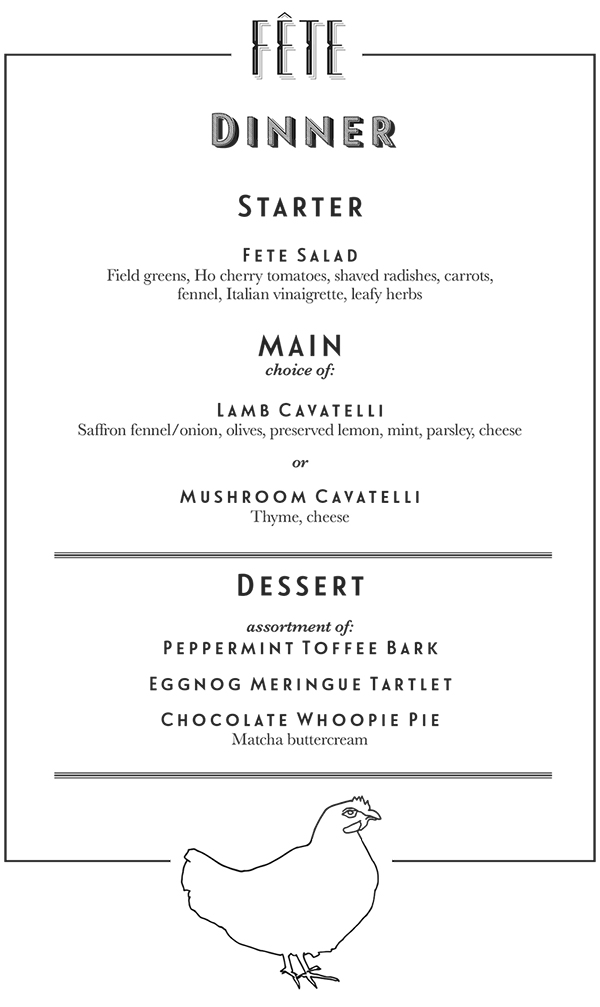 COCKTAILS
Negroni
Bloom Gin, Campari, Dolin Vermouth
Fête 75
Bloom Gin, Prosecco, Elderflower liqueur, cucumber
Noho Mule #3
Prairie Vodka, Ginger Beer, Lime, Yuzu-Thyme Syrup, Angostura Bitters
WINES
Sparkling
Gondolino Prosecco NV - Italy
White
Domaine du Salvard Cheverny 2015 (France)
Red
Dehesa la Granja "Castilla Y Leon" 2008 (Spain)
The Arts at Marks Garage December exhibit will be viewable by all attendees.

VENUE MAP / SELECTING SEATS
To select preferred seats, access this website via a computer and click the "TICKETS" button. When viewing this website on a computer, you can select any seat / table you wish. If viewing on a mobile device or tablet, Eventbrite will select the best available seats.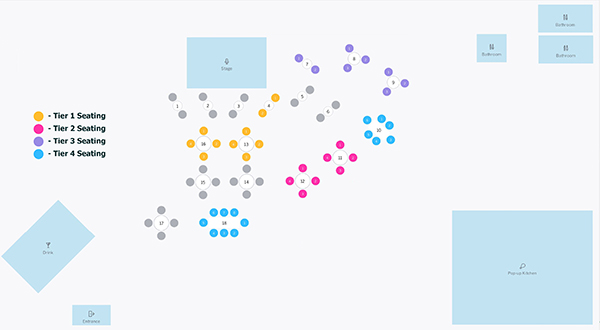 Click image to view / download larger version.

Taimane's Holiday Fête is the first of a monthly dinner series at The Arts at Marks Garage produced by Mark Tarone of T-Rx Entertainment. Additional upcoming dinner shows include Saturday 1/21 - John Cruz's Island Soul with The Pig & the Lady plus a special international guest and Saturday 2/17 - Mike Love's Sustainable Harvest with Umeke Market and Love's band.
Taimane's Carol of the Bells: