Description
TICKETS ARE AVAIALBLE AT THE DOOR
*The Palace Theater and Tim Bostock Productions Present*
TAIMANE
Doors: 6:30pm.
Taimane Performance: 7:30pm
TICKETING:

Discount for residents of areas hardest hit by volcanic activity:
-- A $10 per ticket discount is available to residents of evacuation areas and neighboring communities as detailed below.
-- Promotional Code: relief
-- Discount is available only for ticket purchases made via this Eventbrite web page while supplies last. This ticket discount is not available for ticket purchases at any other outlets. When all Eventbrite tickets have been purchased, this discount will no longer be available.
-- Each person who purchases a discounted ticket, must show ID at the door of the venue on the night of the event documenting that he or she resides in one of the following areas: lower Puna, Volcano or areas downwind of Volcano.
-- To receive the discount, take the following action: Click the "Tickets" button on this page > Click the "Enter Promotional Code" link > Type: relief > Select the # of tickets you wish to purchase and click the "Checkout" button.
Advance Purchase Discount:
-- All ticket prices increase by $5 the Day of Show. Purchase tickets in advance to save $5 per ticket.
Reserved Seating:
-- Purchase by Phone: available now at the Palace Theater Box Office - (808) 934-7010 (M-F 10am-3pm)
-- Buy now for best seats!
General Admission:
-- Purchase Online: available now (click the "Tickets" button on this page to purchase)
-- Purchase by Phone: available now by calling the Palace Theater Box Office - (808) 934-7010 (M-F 10am-3pm)


TAIMANE VIDEOS:

SHOW PREVIEW
"Taimane rocks the stage with a sensual vibrancy and a white hot talent that captivates and beguiles!" -Pierce Brosnan (aka 007)
Riding a surge of popularity that includes sold out shows from coast to coast on the mainland, Taimane brings her 'Elemental' CD release tour to Hilo for an intimate, one-night-only performance featuring Taimane and her band (ukulele / vocals, classical guitar / vocals and percussion). Taimane will feature songs from her new album, 'Elemental' (available June 5), alongside hits that have garnered Taimane over 8 million video views and counting.
On her new album, 'Elemental,' Taimane continues her exploration of natural and metaphysical worlds. Inspired by a dream, the recording features a song for each element ('Water,' 'Fire,' 'Air,' 'Earth' and 'Ether'), as well as two songs, 'Hades' and bonus track, 'Atlantis,' that call out the mythical side of the elements. All songs were written by Taimane. More than two years in the making, 'Elemental' illuminates the maturation of one of Hawaii's fastest rising stars - an album containing several distinct threads (classical, latin, ethereal and more) woven into a cohesive cloth, one that looks and feels like its unique creator - contemplative, as well as playful and fun.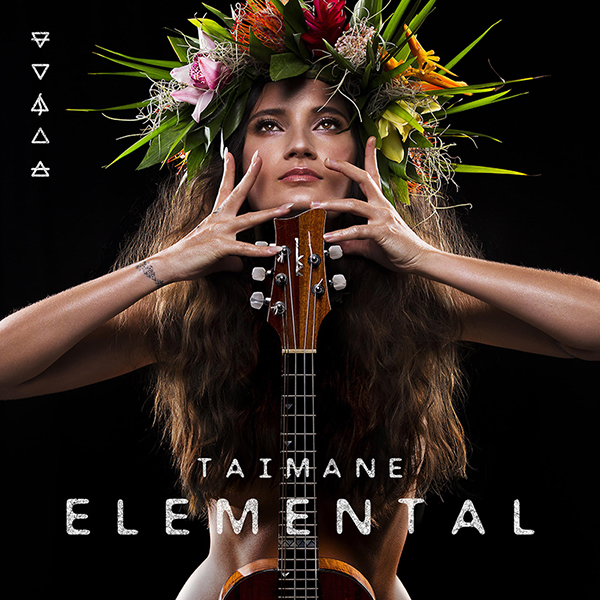 New album, 'Elemental,' available online and in stores June 5th.
Following Taimane's Hawaii Theatre debut in March 2016 that drew over 1,000 people, the Oahu native and resident of hapa-haole (Samoan) descent set her sights beyond the horizon - focusing on sharing her distinct sound and dynamic stage persona with audiences around the world. The response has been overwhelmingly positive - from performing with Michael Franti & Spearhead to a sold out crowd at Red Rocks Amphitheatre and over 15,000 people at The Gorge Amphitheatre to selling out her own headline shows in New York, Washington D.C., San Diego, San Jose and Santa Cruz. Earlier this year, Taimane made her debut at the iconic Staples Center in Los Angeles performing to a crowd of over 20,000, and she will soon embark on a tour of premier theaters across that western U.S. before heading to Asia for concerts in China and Hong Kong. This past March, the Playing For Change organization (dedicated to bringing hope & inspiration through music with over 1.5 million followers worldwide) released a Taimane video - a live performance of her song, 'Pluto - King of the Underworld (Hades).' The video (recorded in Ka'a'awa Valley on Oahu) received over 100,000 views on YouTube and Facebook in its first week of release.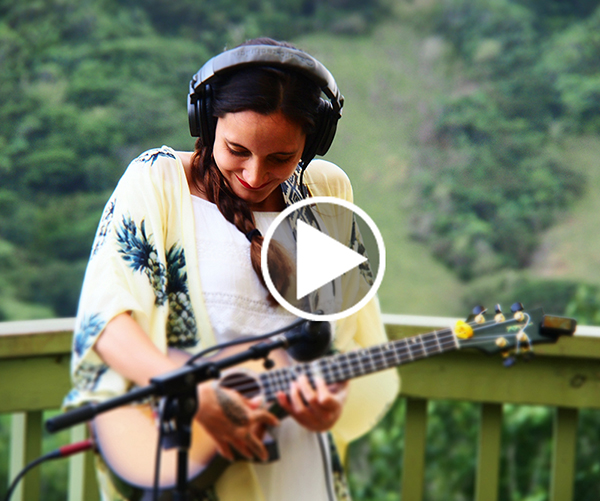 "Pluto – King of the Underworld (Hades)"
Music video produced and published by Playing for Change.
Song written by Taimane and featured on her upcoming album.
The secret is out, and the path ahead clear. From Bach to rock, flamenco infernos to tribal hymns, Taimane captivates upon first sight and ignites a fire thereafter, channeling her passion into her instrument and busting the door wide open for connection with her audience. Supreme artistry meets spell-binding entertainment. With more and more people encountering her music and industry players bringing new resources to bear, Taimane's momentum is gaining speed quickly. Now is your chance to catch this local star in a warm, cozy venue in fresh and full blossom before bigger stages beckon.


"Every so often we discover an artist as he or she is about to emerge into a much bigger arena. These experiences have included Chris Botti, Trombone Shorty, Kamasi Washington and Lake Street Dive. Now, we have a new discovery - Taimane. She's destined for a big, bright future, and I encourage you to catch her show as soon as you can." -Bruce Labadie, San Jose Jazz Artistic and Festival Director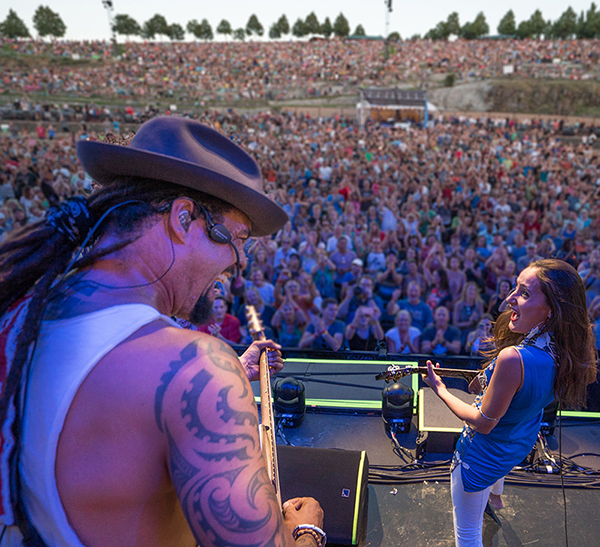 Taimane performing with Michael Franti - The Gorge Amphitheatre - July 15, 2017. Photo: Anthony Thoen


TAIMANE & HER TRIO
★ 'ELEMENTAL' ★
CD RELEASE TOUR
Palace Theater - Hilo, HI
Thursday, May 31st
Doors: 6:30pm
Taimane Performance: 7:30pm