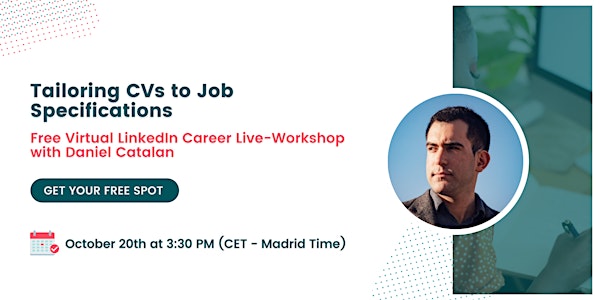 Tailoring CVs to job specifications with Daniel Catalan
Make global career consultant Daniel Catalan help you with tailoring your CV for that one job you've been dying to get hired for!
About this event
Daniel Catalan is a CV/resume writer and global career consultant who works with professionals from all walks of life.
His clients have entered roles with competitive employers such as the UN World Food Programme, Apple Music, Amazon Web Services, and several emerging SaaS companies that are not yet household names. If you're seeking to advance in your career or shift your direction entirely, this is the perfect opportunity for you!