Description
Join us for a TAILGATING KICK OFF
The sixth annual NAMIWalks Piedmont Tri-County Walk for 1 in 4 is ONLY 13 WEEKS AWAY and it is time to get fired-up to raise funds and awareness for mental health! This NAMIWalks Piedmont Tri-County Kick-Off event is FREE to anyone who wants to create a NAMIWalks Piedmont Tri-County fundraising team, become a NAMIWalks Piedmont Tri-County Sponsor or learn more about how they can make a difference through NAMIWalks Piedmont Tri-County.
Attendees will be provided with great information as well as tasty food and beverages! Please join us for this fun event where you can learn about NAMIWalks tools and tips, network with other NAMIWalks Piedmont Tri-County supporters and learn more about how YOU can change lives in our community!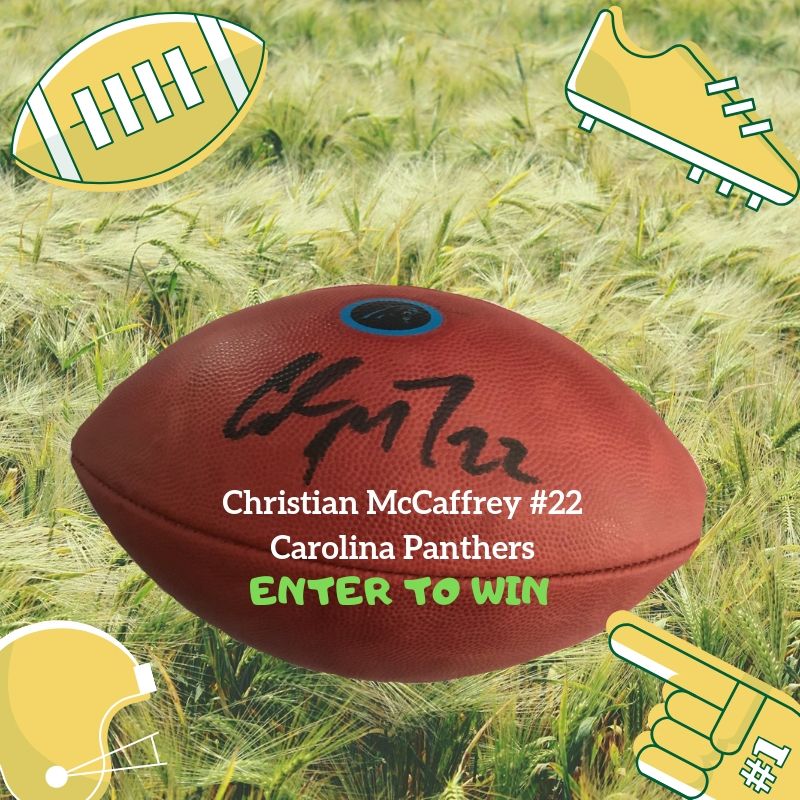 BONUS BALL:
All attendees are eligible for door prizes but only Registered TEAM CAPTAINS in attendance will be entered to win a Carolina Panthers football signed by hometown hero #22 Christian McCaffrey.
Feel free to invite everyone from your team so they can learn more and grab all the information they need!
Register now to become a walk team captain or join a team: Click here to Register
NAMI Piedmont Tri-County Walk for 1 in 4 is now NAMIWalks!
SATURDAY, OCTOBER 19, 2019
CHERRY PARK, 1466 CHERRY ROAD, ROCK HILL
REGISTRATION STARTS AT 9:00 AM
WALK STARTS AT 9:30 AM
NAMIWalks for 1 in 4 Registration & Donations
Register for the NAMIWalks Piedmont Tri-County Walk for 1 in 4 at Cherry Park on Saturday, October 19th! Join the Movement and become a Team Walk Captain, Walker or Volunteer. All walkers participating that raise $100 receive a free NAMIWalks T-shirt, plus look for future announcements about the NAMIWalks incentive program to earn cool NAMI gifts for raising $250 more! Help us sustain ALL of our NAMI programs for our community and get involved today!