About this Event
TAIKO FUJIMURA SOLO SHOW 2020
Exhibition Dates: Friday, February 7 - Sunday, February 23
Place: Kinokunia Bookstore Showcase Gallery, Ground Level, Kinokuniya Building, 1581 Webster Street, San Francisco, CA
Gallery Hours: 10:30AM-8PM Every Day
All artworks are for sale.
Two Receptions will be held at the Kinonkuniya Bookstore on the ground level of Konokuniya Building, 1581 Webster Street in San Francisco, CA.
Pre-Valentine's Day & Opening Reception: Sunday, February 9th, 11AM-5PM
Post-Valentine's Day Reception: Sunday, February 16th, 11AM-5PM
If you register here, you will receive a special Valentine's Day gift from me during the receptions.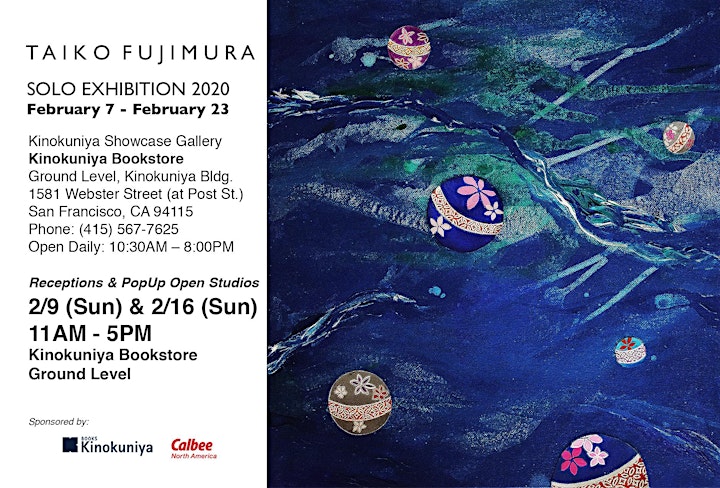 All images © Taiko Fujimura