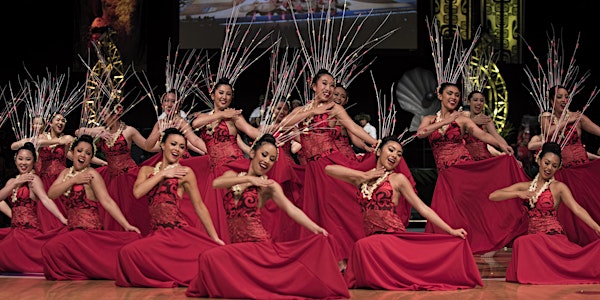 Multiple dates
Tahiti Fete of San Jose
The 26th Tahiti Fete of San Jose is a Dance and Music competition highlighting the cultures of Tahiti and the Polynesian Islands.
Date and time
June 30 · 10am - July 3 · 6pm PDT
Location
San Jose Civic 135 West San Carlos Street San Jose, CA 95113
Agenda
10:00 AM - 5:30 PM
Friday June 30th: Ori Tahiti Solo Dance Competition & Awards
---
Ori Tahiti Solo Dance Competition features individual dancers performing impromptu to house Tahitian drummers. Following the competition, the Solo Dance Awards will be presented.
10:00 AM - 5:30 PM
Saturday July 1st, 2023: Children's Dances and Music and Women's Ahuroa
---
Featuring (Tamarii) Children's Dance & Music and Adult (Ahuroa) Women's dance and music.
10:00 AM - 5:30 PM
Sunday July 2nd: Women's Dances & Amateur Group Performances
---
Ahuroa (Women's Dance) and Music Hura Ava Tau (Amateur) Group Dance, Music and Drumming
10:00 AM - 6:00 PM
Monday July 3rd, 2023: Professional Group Performances & Awards Ceremonies
---
Featuring large (Hura Tau) Professional Group Dances, Music & Drumming followed by the Awards Ceremonies.
About this event
Considered the largest Tahitian dance competition in the United States, the Tahiti Fête of San Jose is a colorful and electrifying Polynesian extravaganza!
It focuses on the Polynesian culture, in particular, the dance, music and traditions of Tahiti. Dancers and musicians travel from all over the USA, Mexico, Japan, Canada as well as the Polynesian Islands to participate in this exciting event. You will see the most amazing costumes and performances . Dancers and musicians showcase traditional and contemporary choreography, highlighting the rich history and tales of the Polynesian people.
Alongside the Civic Auditorium corridors, Polynesian artisans offer exquisite Polynesian crafts and Tahitian Black Pearl jewelry. Guest judges from Tahiti will be offering dance and music workshops during the Fete weekend at the San Jose Marriott Hotel.
Our featured sponsors include Air Tahiti Nui, Greenpoint Nurseries, Core Strength & Performace, Tahitian Drums by Fatu and the San Jose Marriott Hotel.
Frequently asked questions
Are in and out privileges allowed during the Fete?
Will Island or Local Foods be offered?
Do dancers need a ticket?