Description
Ideal for all Directors and Staff of Centers and Homes - Enjoy a Full Day of Bubblicious Sweet Training! in San Antonio! and a Hot Embassy Lunch for $20. Receive 8 hours of Training and Take Home 8 hours of Training in all topics. Health & Safety, Minimum Standards, Child Development, Leadership, and much more! Book a room and make it a vacation. Door Prizes! Network, Train, and just have some FUN! Join Us!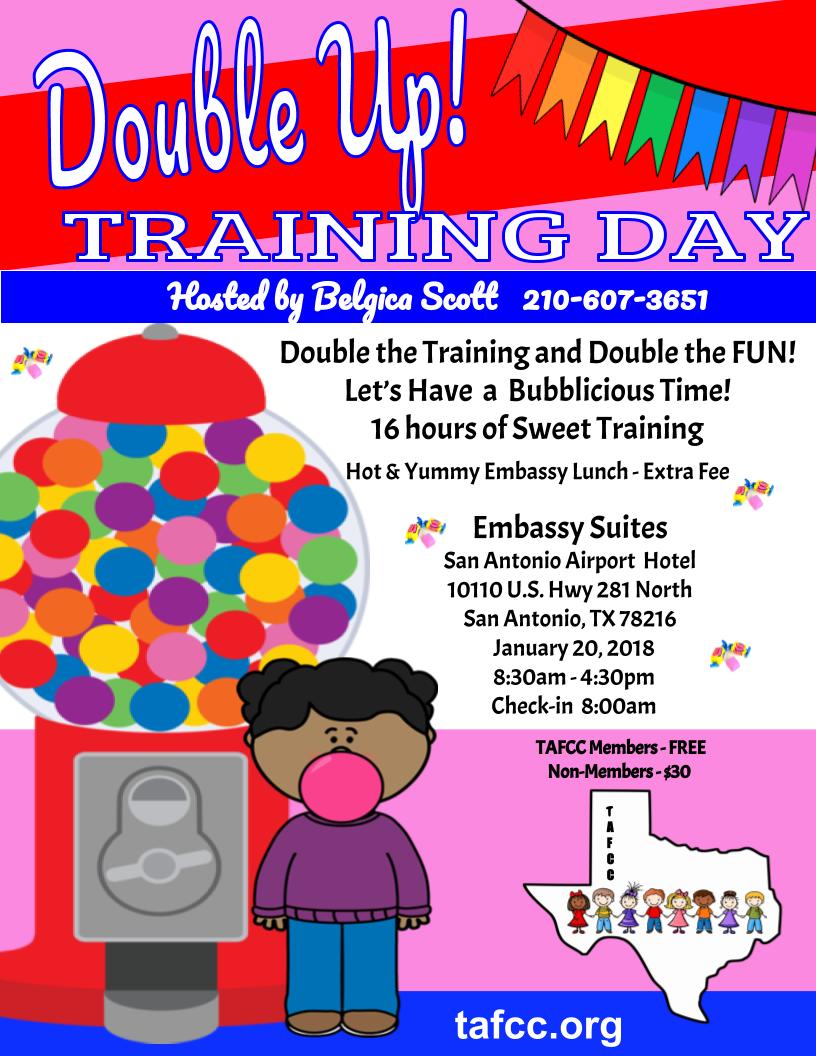 Please call/text Rhonda at 817-403-9398 if you would like to order tickets and pay via center check, etc.
Book a room at Hotel: Call Iliana Cantu 210-582-6517 directly for our TAFCC block of rooms. $129 for King and $139 for Double. Email: Iliana.cantu@hilton.com Hotel rates include free breakfast and evening reception.