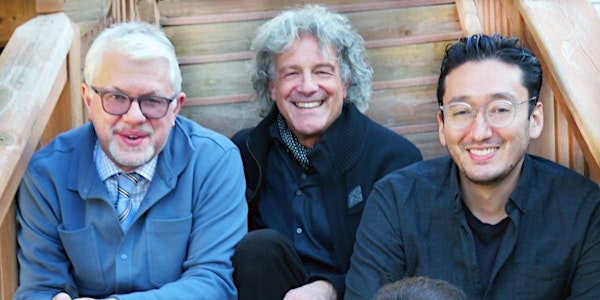 Tadd Dameron: Album Release Celebration in the Theater
Birdland welcomes Tadd Dameron to the Theater for one night only!
When and where
Location
Birdland Theater 315 West 44th St New York, NY 10036
About this event
The Gary Smulyan Quintet celebrates the recent release of his new album titled "Tadd's All, Folks" released in October 2022, featuring little-heard music of Tadd Dameron with lyrics, sung by Anaïs Reno.
Gary Smulyan is widely considered to be one of the major voices on baritone saxophone today. His playing is characterized by a readily identifiable sound, a deep harmonic knowledge, a keen rhythmic sense, and a sophisticated sense of humor. He has 16 recordings as a leader, most recently "Tadd's All, Folks" just released on the Steeplechase label, in addition to over 200 recordings as a sideman including 8 that have won Grammys. He is a perennial poll winner in Downbeat, Jazz Times and the Jazz Journalist Award. In addition to a busy performing and touring schedule, Smulyan is a highly respected educator and is currently a professor of jazz saxophone and performance at Purchase College.
Anaïs Reno is an 18-year-old LaGuardia High School graduate who is currently attending SUNY Purchase as a jazz major. Winning the Forté International Competition, Great American Songbook Competition, The Mabel Mercer Competition, the Julie Wilson award and being a winner and Finalist in YoungArts, Anaïs has performed in New York at important venues such as Birdland, Carnegie Hall, David Geffen Hall, The Django, Chris' Jazz Café in Philadelphia, and many others. Her album, "Lovesome Thing: Anaïs Reno Sings Ellington & Strayhorn", which was recorded with Emmet Cohen when Anaïs was 16, received critical acclaim and rose to number 6 on the jazz chart. She was featured in the "New York State of Mind" video with Idina Manzel and Stephen Colbert and was on national television singing "America the beautiful" for the Mets/Yankees 9/11 game last year. She performed in Houston, Cleveland, Buffalo, Philadelphia, and London this last spring, and opened the baseball season on April 15th at Citi Field for the Mets. Additionally, Anaïs will be coming out with a new album soon, featuring Peter Bernstein, David Wong, and Joe Farnsworth.
Few musicians embody the spontaneous energy of jazz quite like Matt Wilson. The New York-based drummer combines buoyant zeal, idiosyncratic style, infectious humor, joyous swing and an indomitable spirit of surprise, making him one of the most in-demand players and educators in jazz today. Wilson was named 2018 Musician of the Year by the Jazz Journalists Association and his album, Honey And Salt (Music Inspired by the Poetry of Carl Sandburg), won 2018 Album of the Year. He has appeared on over 480 albums and has released 16 acclaimed recordings as a leader. A renowned educator, Wilson is on a tireless mission to foster a lively and deep connection between music and people, whether they be playing or listening to it. Wilson is on faculty at the New School, San Francisco Conservatory, SUNY Purchase and Sarah Lawrence College.
Ugonna Okegwo is one of the most distinctive and sought-after jazz bassists in the world. Critics across the globe have praised him for his rich tone, supple sense of swing, stylistic range and inventiveness. These qualities have not only earned him a place on the bandstand with jazz legends as diverse as Clark Terry, Benny Golson, Pharoah Sanders and Joseph Jarmon — they have established him as one of the leading lights of a younger generation redefining jazz for the new century.
Since arriving in New York City from his native Niagara Falls, NY, Pete Malinverni has performed in the great halls and clubs of The City and worldwide. His art proves that passionate music is indeed the universal language. His seventeen recordings as a leader in multiple formats revealhis commitment to elevate the art of Jazz, rooted in the tradition while looking to the future. His latest, "On the Town – Pete Malinverni Plays Leonard Bernstein", was in the top ten for airplay worldwide for five straight weeks, including two weeks at #2. He served for eighteen years as Minister of Music at the African-American Devoe Street Baptist Church in Brooklyn, NY and is conductor/pianist at Westchester Reform Temple, in Scarsdale, NY.
Pete shares his belief in music as metaphor for a "life lived freely" with his students at SUNY Purchase, where he served ten years as Chair of Jazz and continues to teach Jazz Theory, Harmony, Improv, Jazz Choir, Combo and "Bridges", a course that explores the intersection between Classical and Jazz Piano.
Gary Smulyan on baritone sax
Pete Malinverni on piano
Ugonna Okegwo on bass
Matt Wilson on drums
Anaïs Reno on voice