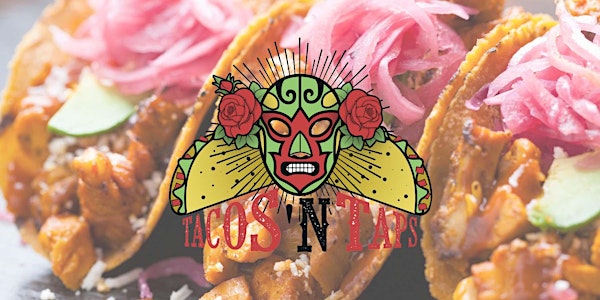 Tacos 'N Taps Festival - Atlanta
¡FIESTA GRANDE! The Tacos N Taps Festival will take you south of the border for some foodie fun! This is NACHO average taco festival.
When and where
Location
Atlantic Station 241 20th St. NW Atlanta, GA 30363
About this event
Get ready to put on your party sombrero! This ALL YOU CARE TO TASTE Beer and Tequila Festival offers up some of Atlanta's Best Tacos and Mexican Food…along with great live music, margaritas, contests and many other surprises.
All guests will enjoy:
Dueling Margarita Bars
Souvenir Glass for an ALL YOU CARE TO TASTE experience with over 60+ craft beers, mezcals, margaritas, and tequilas. We'll throw in some ciders and wine as well…just for the gringos.
The festival will feature over 10 Taco Trucks, Taquerias, and Mexican Restaurants with Over 30 different types of tacos. Each taco vendor will offer a wide variety of tacos and Mexican inspired dishes available. We guarantee they will ALL feature at least one taco option for $3. Most All of the Food Trucks, Taquerias, and Restaurants will accept TACO TICKETS, but also cash and credit card – so you are not limited with your food experience. You can have tacos or anything else on the menu!
Mariachi Bands and Live Music will make your day Super Spicy!!
Great boutiques offering brewerania, jewelry, hot sauces and other items.
Hot Pepper Eating Contest
Lawn activities and games will keep you focused when you are not imbibing.
TICKET OPTIONS:
VIP SUPER SUPER MUY MUY TACO SESSION $75
(Valid 12pm – 5pm) The SUPER SUPER MUY MUY TACO SESSION offers an exclusive tasting experience. Each guest enjoys all of the benefits outlined, with 1 extra hour of tastings, 4 taco tickets, a souvenir glass and sombrero, limited admission, and some surprises.
General Admission/Tequila & Beer Drinky Ticket $39
(Valid 1pm – 5pm)Your admission includes a souvenir glass and boundless portions of over 60 craft beers, mezcals, and tequilas! All food is purchased a la carte.
PLEASE NOTE:
All sales are FINAL and NON-REFUNDABLE. Please email Team@drinkeatrelax.com for alternative options.
Event is Rain or Shine.
Pets are not permitted to enter the event; this is for the safety and comfort of other attendees. Service animals excluded.
For Additional Information, Please Visit our Website!
https://tacosntaps.com/
Interested in being Vendor?
Email: sales@drinkeatrelax.com