Description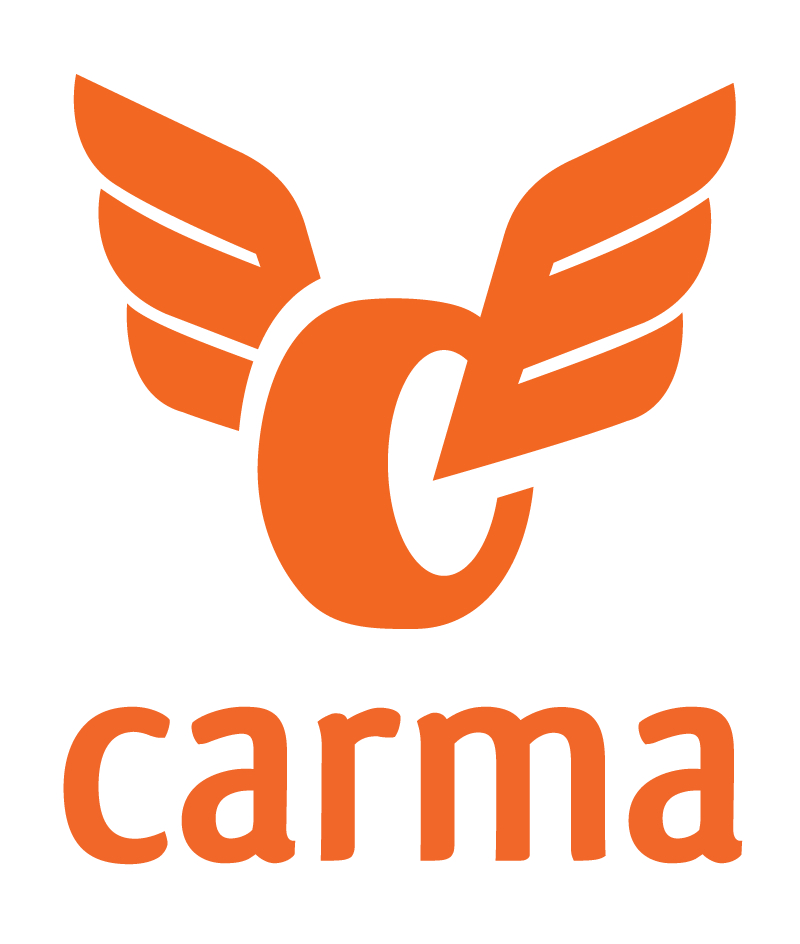 Join Carma Carpooling for free tacos and coffee during Austin's Mobility Week!
Wednesday, October 22nd, 7:30AM - 9:30AM @ Whole Foods Downtown - just show up and bring a friend/coworker!
Carma Carpooling & Movability Austin are partnering with local companies to encourage employees to upgrade their commute to reduce traffic.
- Change Up Your Commute -
Take an alternate form of transportation to work and get free
tacos & coffee as 'Thanks'.
** Also available to new Carma members upon joining our community -
We welcome all.**
See y'all soon.
More details here about Austin Mobility Week!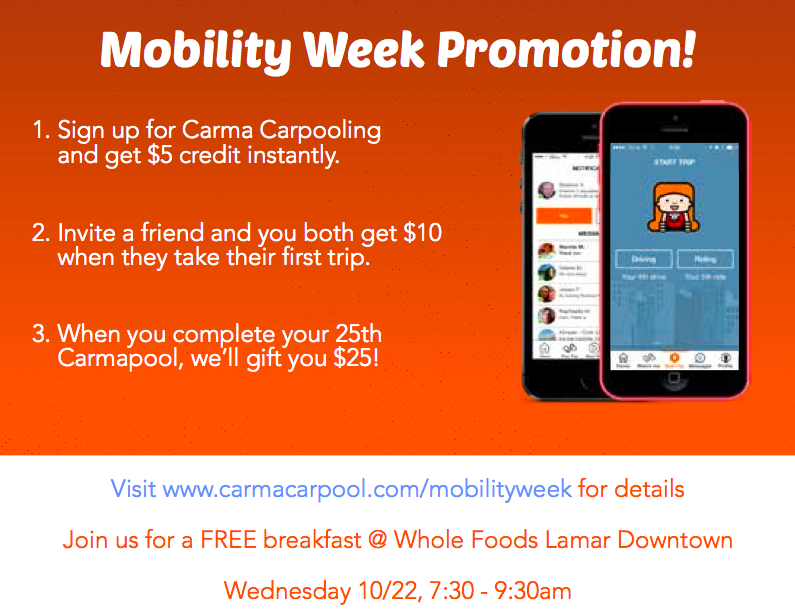 Organizer of Tacos & Coffee: Free Commuter Breakfast Presented by Carma Carpooling
Carma Carpooling connects people with similar commute routes to share their morning/afternoon drive to work. Every day there are 2.3 million empty seats clogging up the roads in Austin-Round Rock, leading to traffic jams and more carbon emissions. We are here to solve the growing transportation concerns through ridesharing. Find coworkers and neighbors through Carma to carpool with and get extra cars off the road! 
Carma - Get There Together
Available on iOS & Android.