This Cinco de Mayo, don't just guzzle down margaritas and inhale tacos, enjoy making a festive menu of Mexican food and drink from scratch.
About this Event
Join us at the Institute of Culinary Education for a celebration of all things Mexican. In this hands-on class, we'll cover Mexico's greatest dishes and drinks, as well as a few with a twist. We'll make and then dine on: fresh corn tortillas, adobo chicken, grilled skirt steak, sautéed shrimp, sautéed chorizo, fresh pico de gallo and guacamole alongside margaritas and paloma cocktails!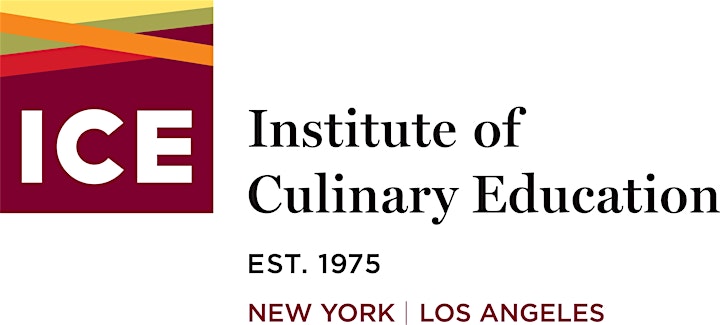 FAQ's
Where is ICE located? All classes take place at the Institute of Culinary Education's campus in Pasadena's historic Playhouse District at 521 East Green Street (between S. Oakland and S. Madison), Pasadena, CA 91101
Where can I park? Ample street parking is available and free after 5 p.m. There is also parking available in our facility at 40 S. Oakland with validation available at our reception desk upon arrival. Note: There will not be validation at the end of the class so please be sure to get validated when you check in.
What does the fee include? The cost covers instruction for all lessons in the course, necessary equipment, food and beverages. Note: please do not bring your own alcoholic beverages.
What is the refund or cancellation policy? There are no refunds or school credit issued when fewer than 48 hours' notice from the class start date is given. Prior to 48 hours' notice, a full refund is available, minus the transaction fees. The Institute of Culinary Education reserves the right to cancel any class that fails to attract sufficient enrollment. In case of cancellation, all students will be notified and a full refund will be given.
Can I make-up my class? There are no make-up classes.
Is there a minimum age requirement? All class participants must be 18 years of age or over to take a recreational class. All participants for wine or beverage classes must be 21 years or older. Separately, at the moment we do not offer children or teen specific classes.
When should I arrive for the class? We advise students to arrive 15-30 minutes prior to the class start time. It is very important to start all classes on time. Because the lecture and class overview happen at the beginning of each class, losing the first few minutes can make a big difference in the class being successful or stressful for a student.
What should I wear? Loose or comfortable clothing as you would be standing most of the time. We advise our students to wear non-slip, closed toed shoes. Please do not wear sandals or high heels. Long hair should be pulled back.
Is there anything I need to bring? ICE provides everything you need for your class from aprons to knives and recipes. Students will get to keep the recipe packet you receive in class. In the event that you misplace your packet, email customer service at RecLA@ice.edu to receive a digital version.
Can we take our food home? Absolutely! There are takeout containers available for transporting your food home.
I have dietary concerns, are their substitutions? No, but we soon will offer meat-free classes as well as gluten-free classes.
Cellular phone policy: Cellular phones must be placed on "vibrate" function at all times while class is in session. While we request that you do not talk on your phone, you may do so if necessary in the hallway, outside of your classroom or kitchen.
Photo Policy: Of course, we encourage photos, so capture memories of your dishes and feel free to tag us @iceculinary!