Description
Are you interested in learning about you can best position yourself for a career in STEM? Are you looking to build your social capital by networking with STEM Professionals?
Join Washington STEM and Teach for America for our Career Readiness Workshops!
These workshops will connect you to professionals working in STEM careers! You'll work on how to deliver a compelling elevator pitch; polish your resume; and learn the best strategies for acing interviews. You'll get one-on-one time with professionals and enjoy a delicious meal. Space is limited and open to high school students only.

Register today!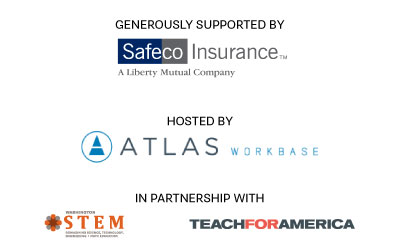 NOTE:
This workshop will be filmed to show other students, educators and organizations how Career Workshops involving STEM professionals work to the benefit of high school students. In order for us to film the event, we need you to sign a release form that gives us permission to use you in that video. If you are a student under the age of 18, you will need a parent or legal guardian to sign for you. If you do not wish to be filmed, please just let us know and we will make sure that you do not appear in the final video.
You can take the PDF form and digitally sign and send it back to jayme@washingtonstem.org, or you may print it out and bring it with you to the Career Workshop. If you do not wish to be filmed, please respond to this email to let us know.