Description
Welcome to Boston's third annual TACO TOUR!
Grab your bicicleta and get ready to pedal to the best taco joints that Greater Boston has to offer.
We listened to your feedback and added more route options this year! Check it out in the "Participating Taquerias" section.
How it works:
Step 1:
Buy tickets. Yes, this is a ticketed event. You're basically just pre-paying for the tacos + beer at the after party. We're not making any money off of you, this is just because we love bikes, tacos, & friends. If there happens to be a few extra bucks leftover at the end, it will be donated to the Boston Cyclists Union.
Step 2:
Arrive at Copley Square on November 4th, 2018 by 12:30pm. Bring your ticket. Bring your bike. Bring all the things you need for riding a bike in the city. (bike lock, flat repair stuffs, LIGHTS, water bottle, phone, gps, jacket, gloves, etc, etc).
Step 3:
We'll give you a list of taco joints in the greater Boston area, and you will ride your bike to the first taco restaurant on your list, eat a taco, then bike to the next location, eat a taco, and so on, until you've enjoyed all of your tacos.
To avoid mobbing these places and waiting in long lines to get your tacos, we will be splitting up the group into a few different routes. YES, you can ride with your friends. NO you don't have to ride with people you don't know. All we ask that you ride to the taco joints in the assigned order.
Each taco ticket is good for one delicious taco. Just hand the ticket to the taco restaurant, and they will hand you a taco. Hold onto your beer ticket, which can be used for the after-party at Flat Top Johnny's in Cambridge. YES you can buy additional tacos & beer at the menu price. YES you can (and should) drop some $$ into the tip jar. YES there will be a vegetarian option at each taco stand. If you have any other food allergies or dietary restrictions, you can ask them to make a substitution for you, but we cannot guarantee that each taco stand can accommodate your needs.
Step 4:
After you've visited all the taco joints, make your way to Flat Top Johnny's in Cambridge for a celebratory beer (and a choco taco!) and to receive endless high-fives from your friends & fellow bike riders. Try hard to get there before 6pm to cast your vote for Best Taco in Bostonialand. At 6pm we'll announce the winner, and then you can hang out at Flat Tops until they close.
Why we are doing this:

We love bikes, tacos, friends, & Boston. This ride is all about supporting a local economy that in turn supports better transportation options. Eat tacos, Ride Bikes, Help make the Boston area better for biking and for local businesses!
Participating Taquerias:
The Family Route : A family-friendly route that takes you on a mini-tour of the Boston taco scene.
· Ole (Cambridge)

· El Jefe's (Cambridge)
· Tenoch (North End)
Standard Route: The standard route that hits all the highlights. A standard ticket comes with a beer at Flat Top Johnnys. If you don't want a beer, you can select the "no beer" option and save a few bucks.
· Chilacates (Jamaica Plain)

· Taco Party (Somerville)
· Ole (Cambridge)

· Tenoch (North End)
· Los Amigos (Brookline)
Blazing Saddles Route: All 5 taquerias in the Standard route plus one more.
· El Jefe's (Cambridge)
Bonus taco (included with all tickets)!
· A Choco Taco from Honeycomb Creamery! (served @ Flat Top Johnny's - Cambridge)


Routes:
When you get to the Start at Copley, we'll divide people up into groups (you don't have to split up with your friends, don't worry).
Remember: these group routes are OPTIONAL! You're welcome to ride to the taquerias on your own or follow a route with our volunteer tour guides. See below...
1) Family route (3 taquerias + 1 choco taco @ Flat Top Johnny's):
We'll be departing from Copley and leisurely riding to 3 taquerias along bike paths and in bicycle lanes before getting to that delicious choco-taco at Flat Top Johnny's.
2017 Family Route (8 mi) - Route: https://ridewithgps.com/routes/28847737
2) Standard Route (5 taquerias + 1 choco taco @ Flat Top Johnny's):
If you're doing the standard route, we have 4 different routes to choose from. This is to make sure we don't overwhelm a taqueria resulting in long lines and less fun. Each route will have a ride leader and a sweep to make sure no one gets left behind. We ask that the participants distribute themselves among the 4 routes to avoid long wait times for tacos!!
Route A: https://ridewithgps.com/routes/28847779
Route B: https://ridewithgps.com/routes/28852338
Route C: https://ridewithgps.com/routes/28852278
Route D: https://ridewithgps.com/routes/28852331
3) Blazing Saddles route (6 taquerias + 1 choco taco @ Flat Top Johnny's):
Ride on your own or with a tour-guide. To stay on schedule the tour guide leader will leave Copley at 1pm sharp, and keep a brisk pace (faster than the Standard Route tour guides). The Blazing Saddles route is for experienced, confident, and athletic riders only.
Blazing Saddles Route: https://ridewithgps.com/routes/28852310
Optional Items:
Become a member of the Boston Cyclists Union! In addition to supporting safer bike facilities, you get discounts all over the city.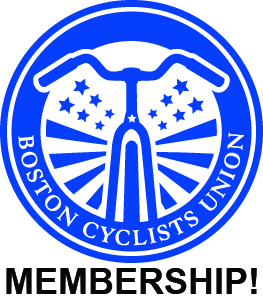 Commemorate your Taco Tour of Boston with a cycling cap!
[ IMAGE OF CYCLING CAP COMING SOON, BUT ITS GOING TO LOOK SUPER SWEET ]
We had such a great time last year! Let's make this year's taco tour just as AMAZING.
Lots of Love,
Ryn Marchese & Jon Ramos
ps: Please bike safely & follow all the rules of the road. It's not a race, it's a ride. There's no need to rush, the tacos will be patiently waiting for you to devour them.
pps: Yes, we are aware that Taco Stand XYZ is your favorite, and you SIMPLY CANNOT BELIEVE IT WASN'T ON THE LIST. We get it. Maybe we asked them and they didn't want to be a part of it, or maybe they ignored our email & phone call, or maybe we didn't ask them for some other reason. Just let us know, and we'll do what we can to make it happen next year.
ppps: We made a serious effort to include as many different neighborhoods as we could. If you feel we missed your neck of the woods, please help us connect with the taco stand in your area next year.
FAQs
What if I can't make it to all the taquerias or can't finish all of my tacos?
Couldn't eat that last taco? Don't worry, your food won't go to waste! All tacos are made to order, so any unclaimed tacos will be donated to the Boston Cyclists Union. Want to eat all your tacos? Great! You paid for them, eat them! You're supporting better biking just by participating in this event, but know that no tacos or money will go to waste!
Is there a rain date for this event?
We will do all that we can to have the ride on the scheduled date, which means we'll ride in light / scattered showers. However, if there is steady rain then we will postpone to the following Sunday, November 11th. Stay tuned here & on the Facebook Event Page for weather updates.
Are there ID requirements or an age limit to enter the event?
Participants will need to be 21+ to drink alcohol at the after-party. On the ride, we ask that minors be accompanied by a legal guardian.
Where can I contact the organizer with any questions?
Contact Jon Ramos: jramos@bostoncyclistsunion.org
Is my registration/ticket transferrable?
Yes. Just print out your ticket, and hand it to the person taking your place.
Do I have to bring my printed ticket to the event?
We will have a printed list of names of everyone who signed up via Eventbrite. However, if you are transferring a ticket to someone else that person will need the printed ticket.
What is the refund policy?
Sorry, no refunds. Any extra money generated will be donated to the Boston Cyclists Union.