About this Event
Get ready for the next Going Beyond with Randi Zinn Live Podcast recording on Thursday, February 13th! We are featuring some of the game changers and leaders who are choosing CALM over STRESS, HEALTH over BREAKDOWN and TOOLS over HELPLESSNESS!
Yes, you might've guessed it..the topic of our next podcast panel is: STRESS!
And why stress?
Here's what we all know about it: We are all stressed out. Stress has become a normal state of mind, one we all deep down detest but have also become accustomed to.
But what is this level of stress doing to our mind, body and soul? We experience stress's heavy hand in the form of anxiety, auto-immune issues, infertility, and an overall sense of disconnection from ourselves and our planet. We seek respite in a myriad of ways but a deep exhale is hard to come by.
Here at the Going Beyond Podcast we don't run away from the tough stuff, we dive in to seek solutions, connection and power. They say the only way out is through, but how exactly do we power through stress?
We can't WAIT to dig into this conversation and we know it's going to be a game changer for all of us.
ABOUT THE PANEL EXPERTS
Rha Goddess Entrepreneurial Soul Coach, Author, Founder & CEO of Move The Crowd
Rha Goddess is the entrepreneurial soul coach behind hundreds of breakthrough changemakers, cultural visionaries and social entrepreneurs. From multiple NY Times Bestsellers to multi-million dollar social enterprises, Rha's unique methodology has empowered a new generation of conscious entrepreneurs to stay true, get paid, and do good. From the onset of her more than 30-year career as a cultural innovator, social impact strategist and creative change agent, Rha has drawn on the power of creativity, culture and community to move hearts, minds and policy. Rha's work has focused on issues of racial justice and equality, electoral politics, offender aid and restoration, mental health and youth and women's empowerment and contributed to initiatives that have impacted millions of lives.
In 2014, Rha was chosen as a Top 10 Game Changer by Muses & Visionaries Magazine. In 2017 Rha was chosen as one of 50 Founders to watch by Essence Magazine. Additional awards and honors include Meet The Composer, the NPN Creative Fund, a semi-finalist for Do Something's Brick Award and a two time semi-finalist for Leadership for a Changing World (nominated by Eve Ensler).
As a sought-after speaker, Rha has led the conversation around a "whole self" approach to entrepreneurship as key to a more just, harmonious and sustainable economy and culture. As CEO of Move The Crowd, Rha is galvanizing a movement of 3 Million entrepreneurs dedicated to re-imagining "work" as a vehicle for creative expression, financial freedom and societal transformation. Rha's upcoming book, The Calling (St. Martin's Press) leverages her unique methodology into a step by step blueprint for finding your purpose and making your most profitable contribution. www.movethecrowd.me.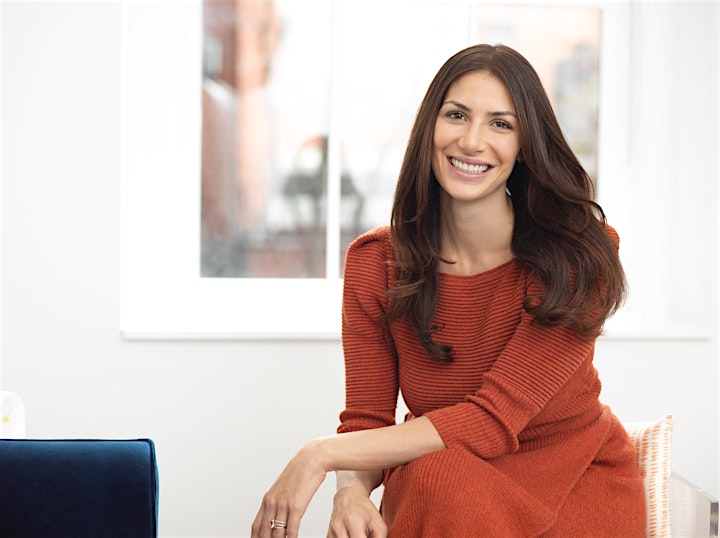 Lia Avellino Relational Psychotherapist & Director of Head and Heart at The Well
Lia Avellino is a relational psychotherapist specializing in women's issues and modern love, facilitator, and writer/commentator. She believes that deep and meaningful connection is the balm for healing, and that we all have what we need within us to find our way. To this end, Lia has committed her professional life to bringing the science and ethos of therapy out of the clinical realm and into community spaces. In her roles as the Director of Head and Heart at The Well, a science-backed ecosystem for wellness, and the co-founder of Spoke, a community-based organization that provides group support on a variety of life's challenges with low time commitment and high emotional return, she uses social justice and experiential learning frameworks to empower people to work through issues that are meaningful to them and develop more fulfilling connections with self and others.
She graduated with distinction from Columbia University and has received awards for innovative research and excellence in the provision of therapeutic care to underserved populations, while managing a national component of President Obama's initiative to reduce teen pregnancy across the nation. Her writing and commentary has been featured in GLAMOUR magazine, The American Journal of Sexuality Education, Best Life, and most recently on ABC's The Tamron Hall Show.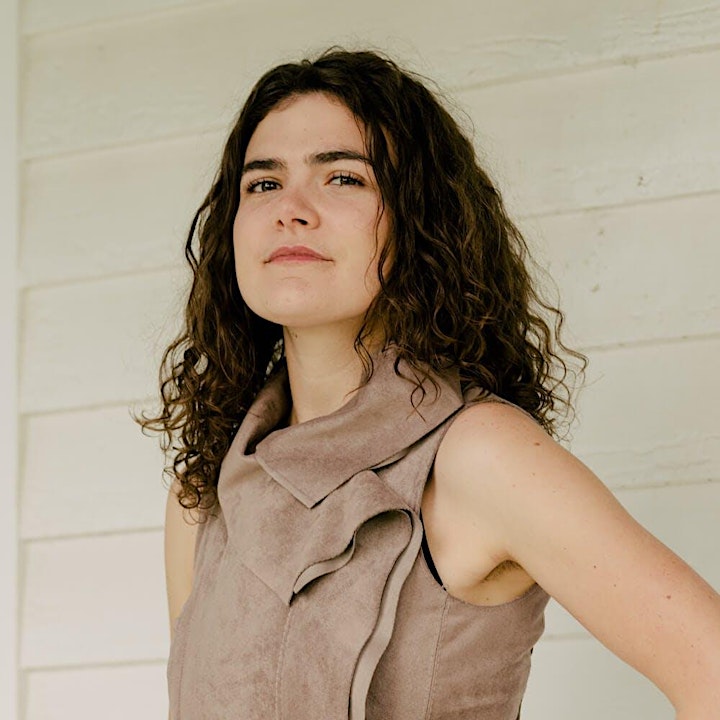 Freya Dobson- Co-Founder of Treaty
Freya Dobson grew up on an organic farm in the Berkshires. From a young age she understood that the health of the earth and the health of the individual are intrinsically connected. After college, she moved to Northern California where she joined her sister, Melany Dobson, in the cannabis industry. There freya worked with Humboldt Brothers, as an administrative assistant and co-manager of one of their cultivation sites. Freya developed a deep knowledge of the cannabis plant as an outdoor crop; as she oversaw the growing season from seed to harvest. Deepening her experience, Freya held a harvest and processing position for one of cannacraft's premier specialty farms in Mendocino, CA, where she experienced growing with limited resources, relying on closed-loop nutrient models and solar panels.
Freya worked with International Cannabis Farmers Association (ICFA), to empower and advocate for traditional small-scale cannabis farmers. Inspired by their brother, Ben Dobson's successful hemp harvest at Old Mud Creek Farm in fall 2017, Freya and Melany moved back to New York, where the siblings co-founded Hudson Hemp and Treaty. Freya is passionate about cannabis as a way to democratize plant medicine, food, fuel, and fibers while mitigating the effects of climate change.
Jennifer Swartley- Head of Marketing at Journey Live Meditation
Jennifer is a marketing strategist with 20+ years of experience that has driven measurable results for companies big and small through brand strategy, consumer insights and integrated marketing campaigns. She is always looking to evaluate the status quo, to bring new thinking to old challenges, and to tackle projects big and small with flawless execution. She enjoys working with companies and brands that share her values and spark her passions, which is what brought her to her current role as Head of Marketing at Journey Meditation. Before joining the Journey team, Jennifer's seasoned marketing career included leadership positions at Conde Nast, Meredith Corporation, and TapInfluence. Jennifer graduated from New York University with a degree in Marketing & Communications.
Journey is on a mission to help all people live happier, healthier, less stressed lives by building the world's most supportive and inclusive meditation community, both online and off. We believe that meditation is more impactful when done with others so we teach group meditation classes in local communities, organizations around the world, and through the Journey Live app.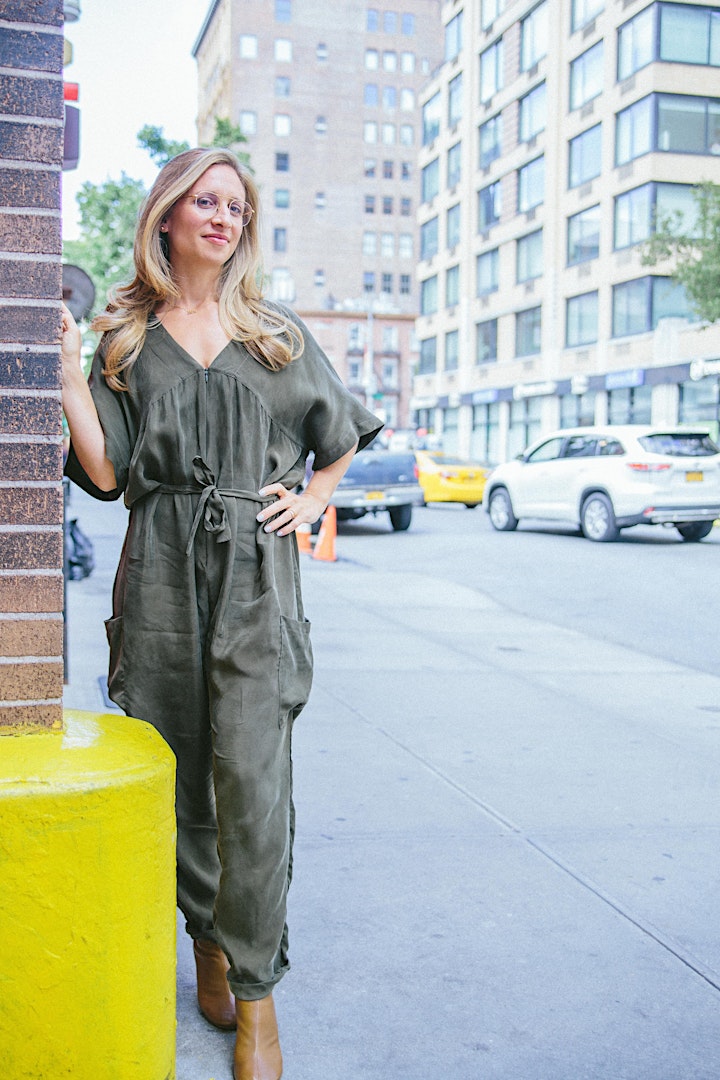 About the Host of the Going Beyond Podcast
Randi Zinn is an author, mindfulness and wellness expert, and founder of Beyond Mom. Born from her own experience of motherhood, Beyond Mom is harnessing a movement of women who are taking back their right to self-love, self-care and community as a pathway to fulfillment.
Randi encourages moms to cultivate a life "Beyond Mom"- one that embraces the gifts of motherhood but expresses all that they are as individuals. Beyond Mom offers: Expert interviews, lifestyle advice, stories from Beyond Moms, podcasts, events, and retreats for Moms seeking Self.
Randi is an ambassador for Athleta and has partnered with Deepak Chopra Homebase at ABC Home, Loyal Hana, WellRounded NY, HeyMama Co, SHE Summit, Appleseeds, SoulCycle, The Mother Company, and IntenSati and Physique 57.
She is a regularly featured expert interviewed by the media, and has been featured in Women@Forbes, HuffPost, The New York Times, Well+Good, MindBodyGreen, Elephant Journal, Cheddar, FOX5 NY, Great Day Washington, The Honest Company Blog and many more.
She is a certified yoga instructor through Laughing Lotus NY and has taught since 2008.
Randi's book Going Beyond Mom- How to Activate Your Mind, Body & Business After Baby was published in September 2017.