About this Event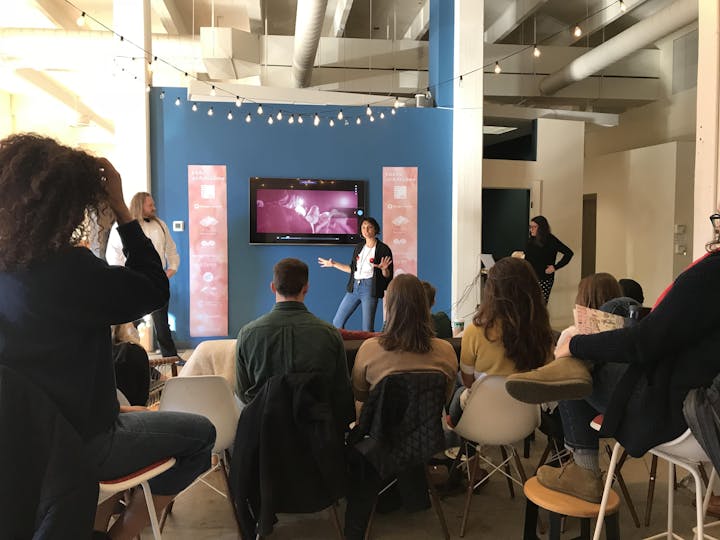 AGENDA
9:30 Community + Coffee
10:00 Artist Reading and Kick-off
10:20 Queer Outside the Norm
11:30 Beauty from the Inside Out
12:00 Lunch Break + Marketplace + Raffle
1:00 Learning Through Play
2:00 Keynote
2:45 Closing Remarks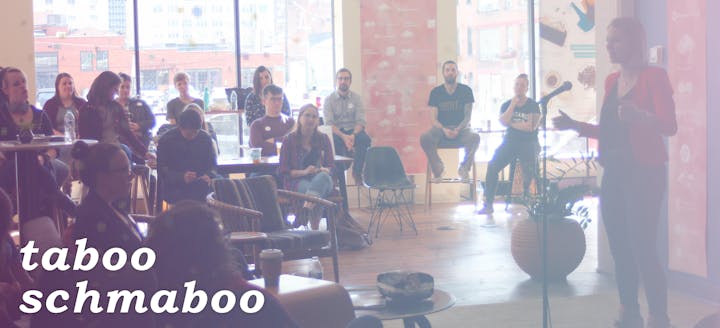 ARTIST READING + OPENING
Larry Robertson | Words Saved Lives
A reading from Words Saved Lives. This is the first book by African-American poet Larry Robertson. He's selected 50 works from hundreds of poems that he has written over the past decade. He views poetry as a form of therapy that allows both the writer and the reader to find clarity and a greater sense of understanding during life's greatest challenges. He covers topics ranging from finding and losing love, family relationships, social and racial injustice, religion and ultimately finding purpose in life. In his own words, these poems saved his life. He created this book in hopes that others will be inspired to create art that will bring meaning, purpose and joy to their lives.
Click to learn more about Larry's work.
Instagram @larryrobertson

QUEER OUTSIDE THE NORM
We sit down for an open discussion with a drag bender, and a globetrotting designer about LGBTQ+ and the creative community.
Prinze Valentino |
Prinze Valentino is a gender bending drag king performer from Detroit. Prinze uses they/them or he/him pronouns. He is a dedicated member of the smoke & queers burlesque troupe in Cincinnati. Prinze also strives to be an LGBTQ+ role model for the community!
Jim Bruner |
Jim Bruner is the Sultan of Systems, Creative Vision and Cultural Change Agent at The PAST Foundation.
His mission is to support students, teachers, leaders and the larger community for future success by providing innovative opportunities and experiences that inspire their love for learning.
Dr. Melanie Corn |
Dr. Corn is the fifth president of Columbus College of Art & Design (@ccadedu). Since joining the college in 2016, Dr. Corn has made significant progress on the dual goals of building a national reputation for the college and strengthening CCAD's role as a leading cultural institution in the region. She has overseen the implementation of a three-year strategic plan, the construction of the new state-of-the-art Cloyd Family Animation Center, and an increase in new applicants and overall enrollment at the college.
She is a member of the Columbus Partnership and the board of the Association of Independent Colleges of Art and Design. Dr. Corn was a 2017 and 2018 finalist for the CEO of the Year award from Columbus CEO, was named a member of Columbus Business First's "Power 100" list for 2019, and was a 2018 recipient of the Progressive Woman award from Smart Business.

BEAUTY FROM THE INSIDE OUT
International beauty expert shares her work unleashing the inner goddess, helping women be their most divine and genuine selves.
Maggie Cappelletti |
Maggie is an international beauty expert, with over 10 years of experience. In addition to creating aesthetic beauty, Maggie is also a life coach certified in meditation.
Maggie will share her journey into unleashing her inner goddess.

LEARNING THROUGH PLAY
A unique panel comprised of designers who have used game design as means to remove barriers from difficult conversations and to help build community and relationships.
Carly Hagins |
Carly Hagins has worked in the toy industry, craft beer industry, and higher education. She is currently completing her MFA in Industrial Design at the University of Notre Dame.
Carly is using board game design to facilitate difficult conversations surrounding alcohol use.
Romina Barrera Enciso |
Romina Barrera is Mexican designer and creative who uses design to contribute to the Columbus community as part of the Latina Mentoring Academy Alumni and as Chairman of Program Development Committee for the female empowerment non-profit, Femergy.
She and her LMA Team used game design to facilitate a series of workshops called "Platicas Serenas" that addressed the cultural stigma on Mental Health within the Latinx Community in Columbus.
Jamie Morgan |
Jamie Morgan uses design processes as a means to tackle social stigma.
Her project, Sexpression, was curated to promote holistic wellness and redefine our approach to sex education. This series of games aid in the advocacy of sexual wellness through appropriate interactions to create environmental comfort.

KEYNOTE SPEAKER
Stevi Carr |
Stevi Carr is Founder + CEO of Wise Wellness Guild, a company built on the principle that living a whole-life leads to heightened productivity and overall life satisfaction, reducing burnout and improving brain health. Wise supports women to excel as leaders and business owners, reinvesting 90% of their earnings back into the economy. Stevi was formerly a Senior Director at UC Health, an academic medical institution in Southwest Ohio and a leader in Brand Strategy at Procter and Gamble. She holds her BS in Design from the University of Cincinnati College of Design.
Instagram @wise_wellness_guild

GUEST PERFORMANCE
Prinze Valentino and Landon Stripp, drag performers from Smoke & Queers, Cincinnati, will send us off with a performance you'll never forget.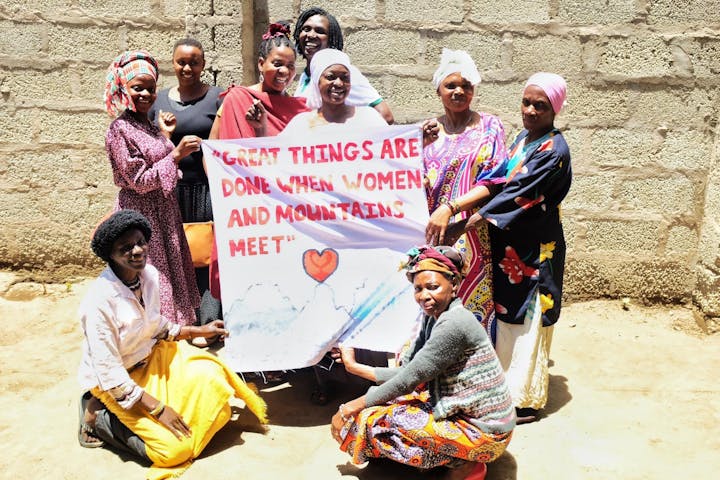 CHARITABLE GIVING
*A portion of sales and raffle proceeds during the event will go to Lifted Strong.
https://liftedstrong.org/
Established in early 2019, Lifted Strong has helped their community through providing medical care to people in need in rural areas of Arusha, Tanzania. They have a support group for women who are HIV positive or have experienced immense trauma. By working to increase gender equality, and teaching English and health classes, they help empower women. Furthermore, they have helped change the lives of children in Arusha through arranging for them to be sponsored and opening the doors for greater opportunities later in life.