Description
Class Schedule:
This is a 2 session class, happening from 7 - 10pm on 2 consecutive Tuesday nights. The first session is the instruction portion of the class, the second session is the testing portion.
Session 1: Tuesday, 3/06/2018, 7:00 PM - 10:00 PM

Session 2: Tuesday, 3/13/2018, 7:00 PM - 10:00 PM (TESTING)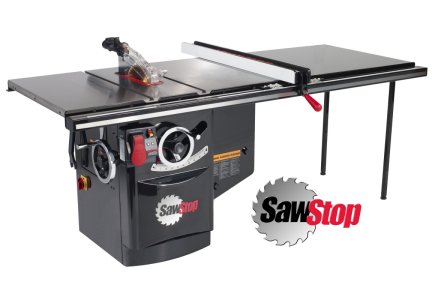 Description:
This class is designed to introduce students to using the table saw which is often the most important power tool in wood shops and woodworking. The focus will be as much hands on time as is possible so that students will leave the class confident in their ability to expore many of the additional ways to use the table saw on their own or in further classes. Techniques and procedures will be applicable to any table saw. This class will introduce the specific set up and safety procedures of the SawStop table saw.
Class Minimum:
This class will not run with fewer than 2 students.
Class Goals:
The goal of the class to is to present the important basics to proper and safe use of the table saw so that students leave class feeling confident in setting up and using this saw in a variety of ways, after testing, students will be qualified to use the asylum tablesaws independantly.
Prerequisites:
Students must be at least 18 years of age. No prior experience is needed.
Materials:
Wood for cutting will be provided. Students should wear boots or closed-toed shoes. Hearing protection is recommended and safety glasses are required. If you don't have safety glasses we can provide some for the class.
Instructor Biography:
Salvatore Mancini is a woodworker and cabinet maker. He got his start in carpentry by building theater sets, renovating homes, and restoring wooden view cameras. He currently designs and builds custom cabinetry and has completed several restoration carpentry projects.
---