Description
Event Times:
This is a 3 session class on Monday evenings from 6:30 – 9:30pm.
Session 1: Monday, 9/18/17, 6:30 – 9:30pm
Session 2: Monday, 9/25/17, 6:30 – 9:30pm
Session 2: Monday, 10/02/17, 6:30 – 9:30pm


Course Description:
This skill development class is great for the woodworker who would like to explore the capabilities of the Table Saw beyond basic ripping and cross cutting. This is a Hands on approach class. Learn the most commonly used 9 joints in any woodworking project. The class project you will be building to practice is a frame and panel - you will start with the setup and use of a Dado Blade for that will use techniques such as Dados/Rabbets and Stub Tenon/Grooves. Other topics include: Bridle joint, Miters/Spline, Lock Joint and Thin Strips.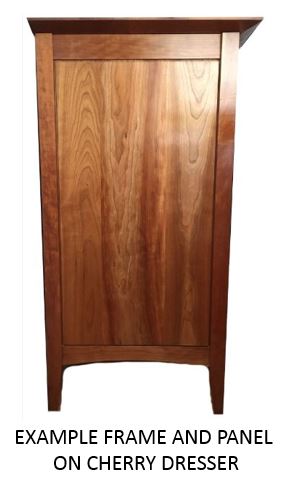 Class Goals:
Learn more about the Table Saw which is the most versatile tool in the wood shop. We will cover the use of specific jigs, advance techniques and practice skills such as miter cuts, dados, and rabbet joints. You'll have the skills and confidence to handle the table saw like a pro, and soon be taking your techniques far beyond the scope of this class.
Prerequisites:
You must have taken the Tablesaw Fundamentals class at the Asylum. Students must be at least 18 years of age.
Materials Provided:
A $35 Materials fee is included in your ticket price and includes all materials you will need for class.
Class Minimum:
This class will not run with fewer than 4 students.
What to Bring/Wear:
Students must wear shop appropriate clothes (no loose/billowy clothing or dangling jewelry/straps/scarves) closed-toe shoes or work boots, long hair secured. Safety glasses required, some may be available on site.
Instructor Biography:
Francisco Leon's years of woodworking experience, combined with his love of design and his innate creativity and desire for the outdoors give him a unique advantage as a woodworker to make intended projects a reality. He brings a level of experience and skill necessary to achieve the aesthetic look and level of quality that is expected.
Francisco was first introduced to woodworking in his early teens by helping his father with home projects in his hometown Caracas, Venezuela. He has since relocated to the USA to pursue a career as an aerospace engineer with a strong passion to teach and open his own woodworking business, De Madera, "of wood." Since commencing his career as an engineer and with the belief that woodworking came naturally, he has since completed several personal wood projects including bedroom & child nursery furniture, display cases and a variety of children's toys. Woodworking craft is a combination of time, desire and skill that only one can achieve with commitment. Francisco offers this simple commitment to you to teach and pursue what he loves.
His hope is that through woodworking he can leave something with you that can be cherished for years to come. Francisco resides in the Boston area with his wife Karen & beautiful baby girl.