Tables Turned: Top VCs Pitch to You and Startups, Live!
Join Established (the power behind Startup of the Year) to watch Top VCs pitch to startups and YOU, Live!
About this Event

You're Cordially Invited
Established is thrilled to share that we are headed to Austin (virtually) for our 11th year producing events at SXSW, where we will present Innovation & Serendipity, which includes special programming along with Clubhouse festivities.
Tuesday, March 16
Tables Turned: Top VC's Pitch to You and Startups, Live!
Who Should Register: Emerging Founders, Seasoned Entrepreneurs, Startup Teams, Startup of the Year Alumni, Partners, Ecosystem Builders, Investors, Small Businesses, and Innovation Enthusiasts - - YOU!
Date: Tuesday, March 16
Time:
2 - 3 PM EST Live Reverse Pitch Event
3 - 3:30 PM EST Breakout Sessions for select Startup of the Year Community
3:30 PM EST Clubhouse (details below)
What to expect?
Seed-stage investors will pitch their funds
Select companies from our Startup of the Year Community will have the opportunity to personally connect with the presenters during breakout sessions
Fun follow up conversations on Clubhouse (link below)
Learn about our sponsor, Finmark!
Finmark eliminates the need for complex spreadsheets with a simple to use platform, so founders can easily create, update, and share their financial plans.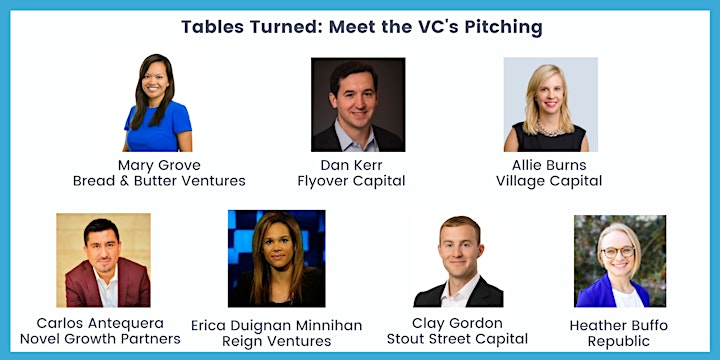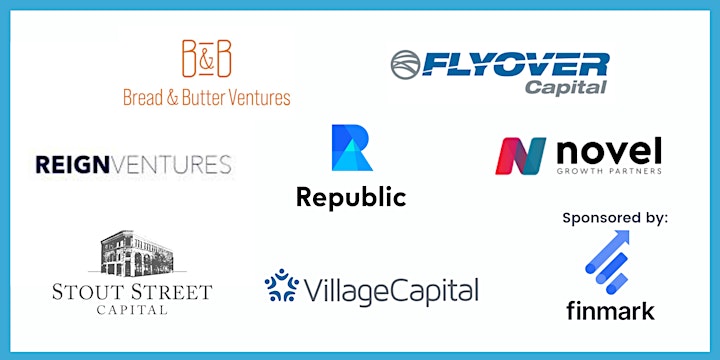 Continue the conversation!
March 16 | Startup Community Clubhouse
4 PM EST | Q&A VCs and Investors Reverse Pitch