Table of Abraham (An Annual Dinner for Community Members, Clergy and Faith...
Description
Table of Abraham is an annual dinner for clergy and faith leaders organized by the Dialogue Institute and its partners. We invite Rabbis, Pastors, Imams, Priests, Reverends, and leaders and members of all faiths to join us on March 28th at Congregation Beth Torah.
This year's theme is "Women of Faith`s Contribution To Society: Role Models From History and Today" and the speakers are Rabbi Elana Zelony, Carol Brant, St. Luke's Lutheran Church, and Dr. Nurcan Mete from the Dialog Insitute Dallas.
The dinner will be sponsored and prepared by the volunteers at Dialogue Institute and Congregation Beth Torah.
SPEAKERS:

Rabbi Elana Zelony, Congregation Beth Torah

Carol Brant, St. Luke's Lutheran Church

Dr. Nurcan Mete, The Dialogue Institute Dallas
Program:
5:45 PM Registration Begins
6:00 PM Dinner
6:30 PM Introductions and Speakers
7:30 PM Q&A
8:00 PM End of the Program
SPEAKER BIOS: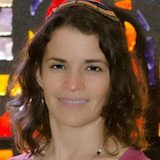 Rabbi Elena Zelony
Rabbi Zelony's rabbinate emphasizes pluralism, inclusion, interfaith work, spirituality and involvement with the community.
She chairs the steering committee of the Richardson Interfaith Alliance and is also an advisory board member of the Richardson Chamber of Commerce. Rabbi Zelony is an alumna of Leadership Richardson—a program that builds leaders for the city. She is a member of Rabbis Without Borders—a network that emphasizes pluralism, innovation, and service in the rabbinate.
She is the first female rabbi in the Conservative Movement to lead a synagogue in the state of Texas. Prior to moving to Richardson, she worked as the Director of Congregational Learning at Congregation Beth Sholom in San Francisco. She also served as an Assistant Rabbi at Shearith Israel in Atlanta where she advocated for ending domestic abuse by working with the Faith Advisory Team of the Georgia Coalition Against Domestic Violence.
Rabbi Zelony received ordination from the Ziegler School of Rabbinic Studies in 2009. She also holds a Master's Degree from American Jewish University's Graduate Center for Jewish Education.
Rabbi Zelony was born and raised in the San Francisco Bay Area. She makes her home with her husband Adiv and their two children, Nesya and Magen. She is an avid reader of poetry and enjoys keeping healthy by running, practicing yoga, and creating healthy meals for her family and friends.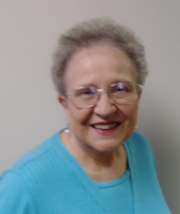 Carol Marie Brant
As a member of St. Luke's Lutheran Church in Richardson, TX for 41 years, she has been active in several areas. While her children were young, she taught Sunday school and Vacation Bible School, sang in the church choir, directed handbell choirs, and participated in women's Bible study groups. Later, she was a member of our Church Council, representing the Worship and Music Committee and an active member of the Adult Sunday School class. As a retiree, she continues to sing in the church choir, participate on the Worship and Music Committee, and attend Adult Sunday School. For several years, she has been and continues to be the president and the treasurer of St. Luke's women's organization (Women of the Evangelical Lutheran Church). Outside of St. Luke's, she was active for several years in the Cursillo/Via de Christo community.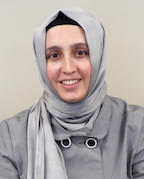 Dr. Nurcan Mete
Nurcan Mete holds a Ph.D. degree in Applied Computing and currently teaches full time at the University of Texas at Dallas in the Erik Jonsson School of Engineering and Computer Science. She has an active interest in engineering education.
Dr. Mete serves on the advisory board of Dialog Institute Dallas and actively [passionately/vigorously] volunteers for the organization. She coordinates events and has been speaking on interfaith, religious diversity and Islam last 16 years. Currently, she is coordinating The Interfaith Academy Progam which is an interfaith dialogue program where members of different faith groups come together regularly and discuss different subjects in an effort to get acquainted with one another's faith and culture and enable deep and meaningful conversations.
She is married to Mutlu and has two adorable children, Reyhan and Akif.