Description
Flamenco in Kavarna is back again!!!
Tablao flamenco is the evening of flamenco dance and music. Experience the passion of flamenco and its sensuous sounds and rhythms. Featuring dancer Ania La Candela and two guitarists Daniel Benitez and Jose Chirinos. An event not to be missed!
Doors open at 7 pm, show starts at 8 pm.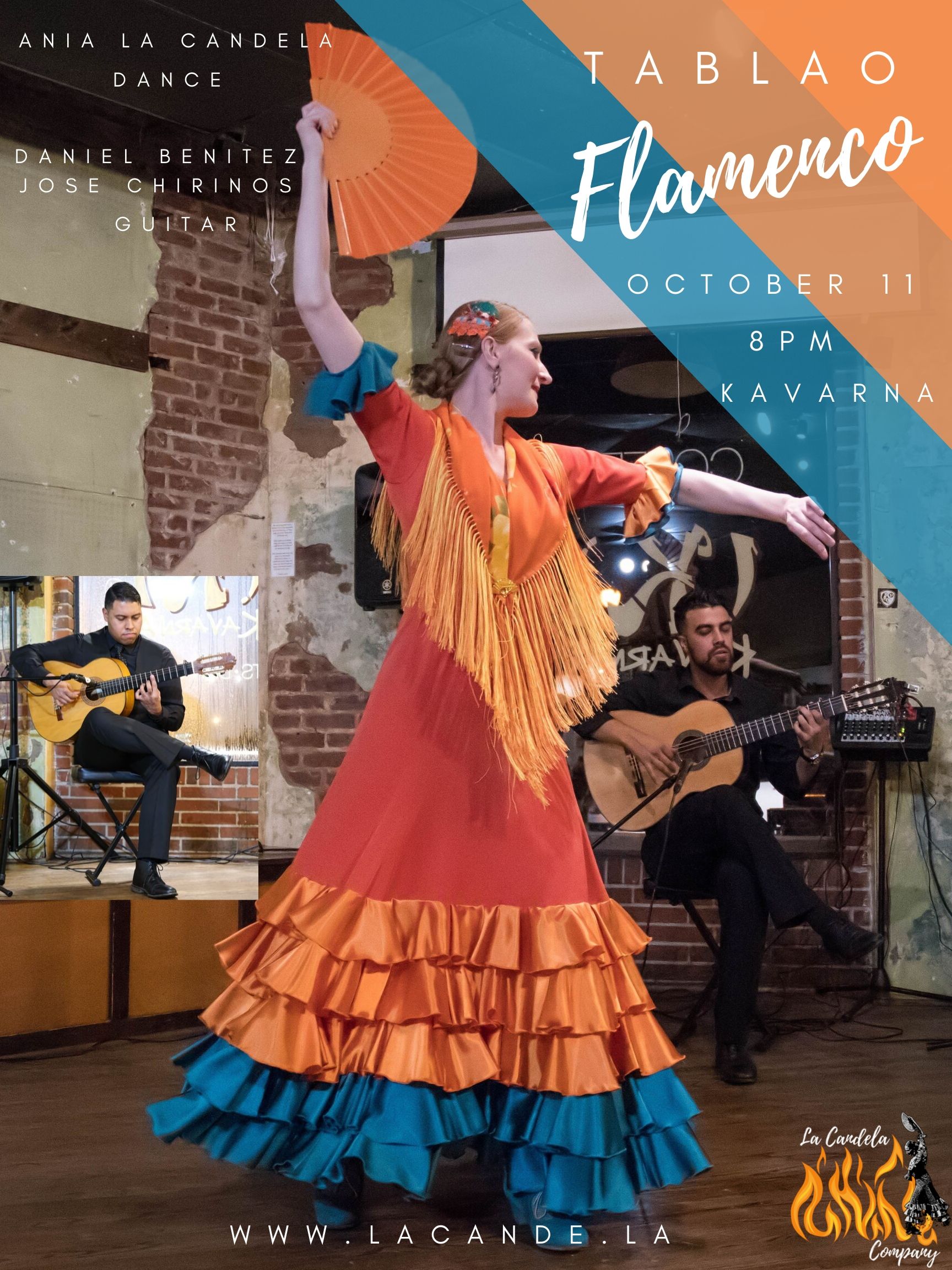 What is flamenco? Click here to see Ania dance!!
---
LA CANDELA COMPANY was recently featured in the Champion Newspaper. Check it out here!
The artists
ANIA LA CANDELA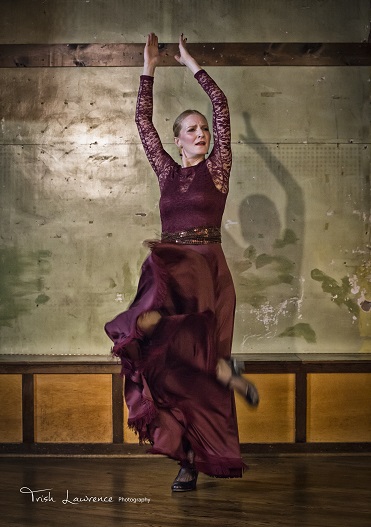 Ania Bartelmus, "La Candela", is a professional flamenco dancer based in Atlanta, GA, and Seville, Spain. She received flamenco training from Spain's top flamenco artists while living in Seville, which makes her style authentic and unique. For over ten years, she has performed across the US, as well as Switzerland, Poland and Spain. Past venues where she performed include Spanish tablaos, as well as, US venues including the Reuther Auditorium in Kenosha, WI, Kimbell Art Museum in Ft. Worth, High Museum of Art Atlanta, the Emory University Theater, Shakespeare Tavern and the Telfair Museum Savannah. Ania also appeared in the CBS's "Better Mornings Atlanta" and PBS station's program "This is Atlanta", as well as was a featured dancer in the music video "Kiss the Night". Ania is currently touring North America with the Grammy-nominated flamenco guitarist David Maldonado and his flamenco symphony production "Noche de Pasion". To learn more about Ania visit: www.aniaflamenco.com
JOSE CHIRINOS EL CANELO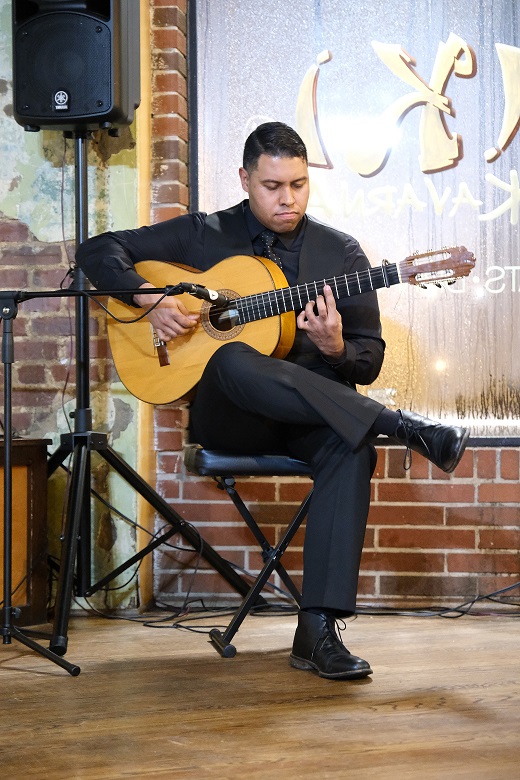 Originally from Venezuela, Jose Chirinos is a guitarist and composer. Parallel to the study of classical guitar, he began learning flamenco guitar with masters Flavio Rodrigues, Fernando de la Rua, Pepe Maya, Curro de María, Antonio Españadero and Enrique Vargas. Jose accompanied classes and shows of the best flamenco academies of Venezuela. He participated as a guitarist and teacher in the 4 editions of the International Flamenco Biennial of Maracaibo.
DANIEL BENITEZ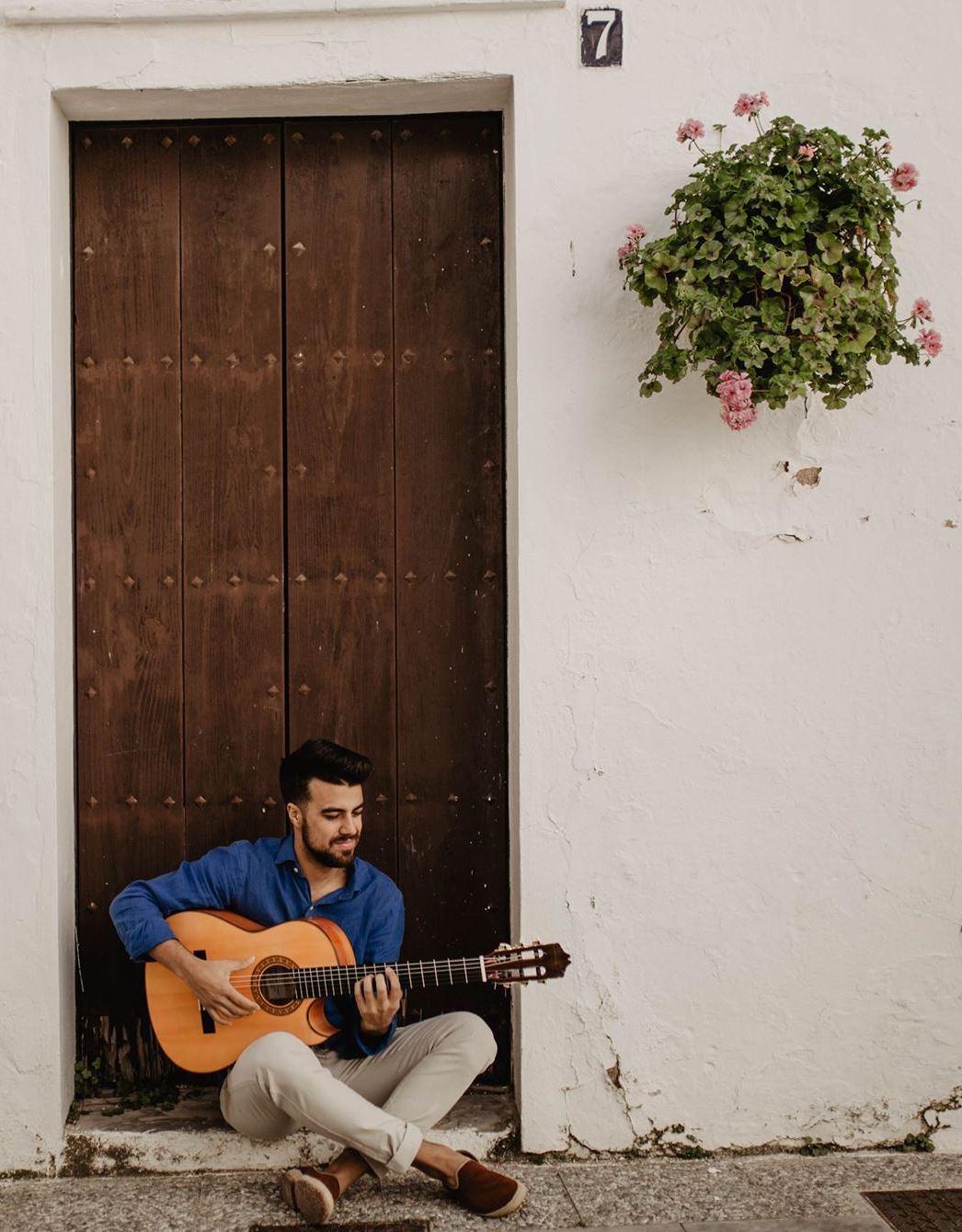 Daniel Benitez Perez was born in Rota, a quaint, little town in the province of Cadiz, Spain. He began playing the guitar at the age of seven and what began as a hobby blossomed into something so much more: a way of life.
He studied music, majoring in the guitar, at the Professional Conservatory of Music Joaquin Villatoro in Jerez de la Frontera, Spain and the Higher Conservatory of Music Manuel Castillo in Seville, Spain.
During his studies in Jerez, Daniel began to feel passion for flamenco music. That fire guided him to study with the renowned flamenco guitarists Manuel Lozano "El Carbonero" and Pedro Carrasco Romero "Periquín Niño Jero".
---
ABOUT KAVARNA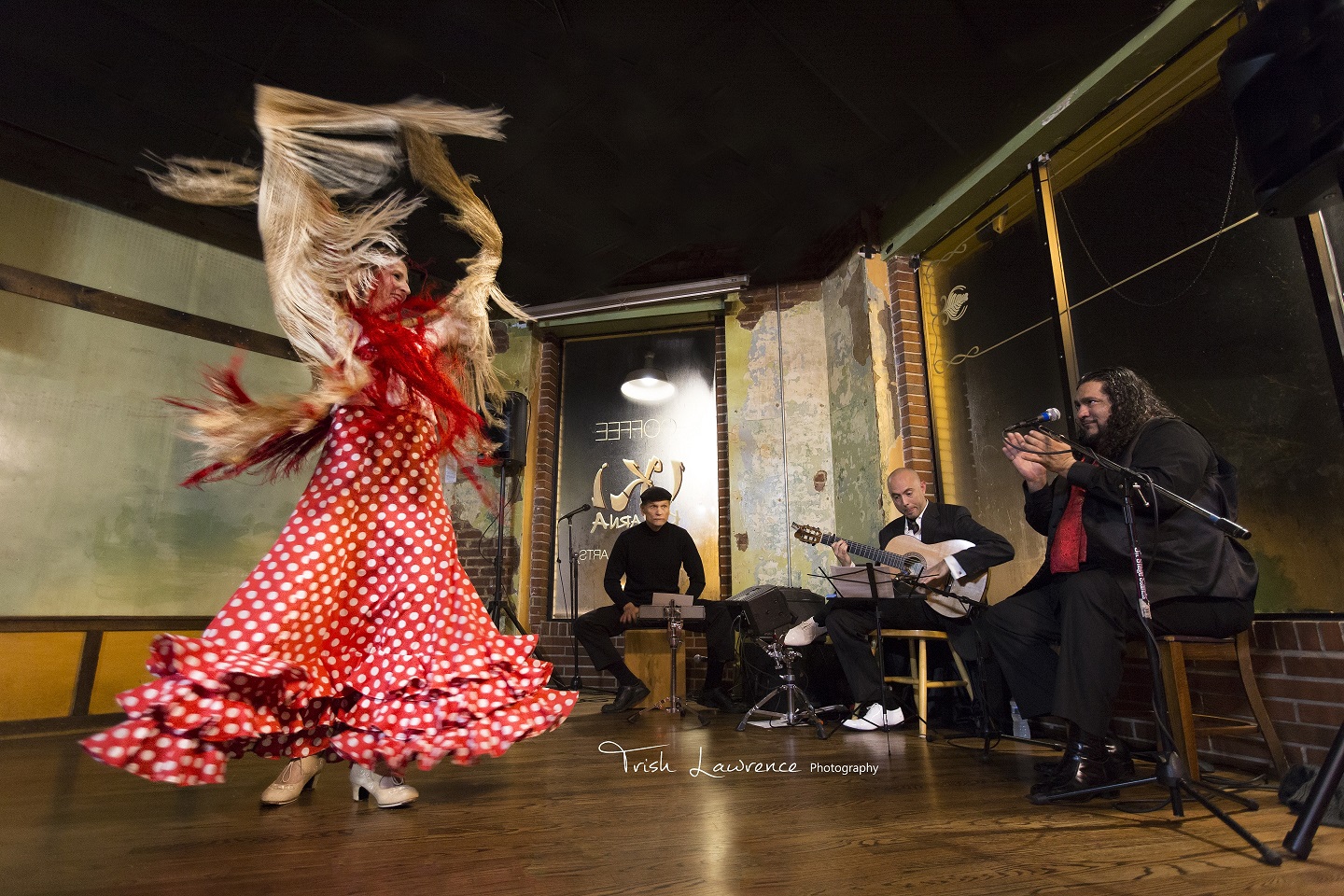 Located in the heart of historic Oakhurst, Kavarna is as versatile as the community that surrounds it: Coffee
Shop. Tavern. Music venue and Exhibition Space. A place for the neighborhood to gather, serving delicious food, beer, wine, and coffee locally roasted by Batdorf/Bronson. At night, we offer up an eclectic mix of music and literary events, catering to all tastes.
Kavarna offers a variety of drinks. If you are looking to have dinner while having a show, bringing take-out from the neighboring restaurants is welcomed! There are plenty of restaurants in the walking distance from Kavarna.
Please note that although there is plenty of seating, there is some standing room as well. If you are looking to secure a table seating or any seating, please arrive early. The doors open at 7:30 pm! Keep in mind that all my previous shows in Kavarna were sold out.
---
OUR FAVORITE FOOD OPTIONS IN OAKHURST
Oakhurst neighborhood has a very vibrant food scene with a choice of foods you can take out and bring to Kavarna or sit down and enjoy before or after the show.
OAKHURST MARKET
650 East Lake Dr | Decatur, GA 30030, Open till 8 pm
Snug food market selling a range of groceries, cheese & seafood plus handcrafted sandwiches. Excellent for a quick bite to pair with Kavarna's wine or beer!
UNIVERSAL JOINT
906 Oakview Road | Decatur Ga, 30030, Open till 2 am
This is a place that we always head out to after the show!! Universal Joint (aka U-Joint) is one of the most popular restaurants in the Oakhurst Village. Converted from an old service station, this unique restaurant offers a quaint bar area inside with a large patio outside. T Offering some delicious pub fare, we highly recommend the cheeseburgers, spicy eggrolls, and the Universal Fries.
MOJO PIZZA 'N PUB
657 East Lake Drive | Decatur, GA 30030, Open till 10 pm
Across the street from Kavarna, Mojo is a great take-out option to enjoy in Kavarna. From our experience, make sure to give yourself plenty of time as their pizzas can take longer than expected! Mojo's offers delivery or dining in and they serve up some BIG pizza pies along with pasta, subs, and salads.
SCOUT
350 Mead Road | Decatur, GA 30030, Open till 12 am
Scout is a great place to have an early or late dinner on Saturday. Seasonal American classics & craft cocktails with a modern twist served in a historic setting.
STEINBECK'S
659 East Lake Dr | Decatur, GA 30030, Open till 1 am
Great beer selection and some upscale pub fare. Perfect for take-out or sit down before or after the show.