Description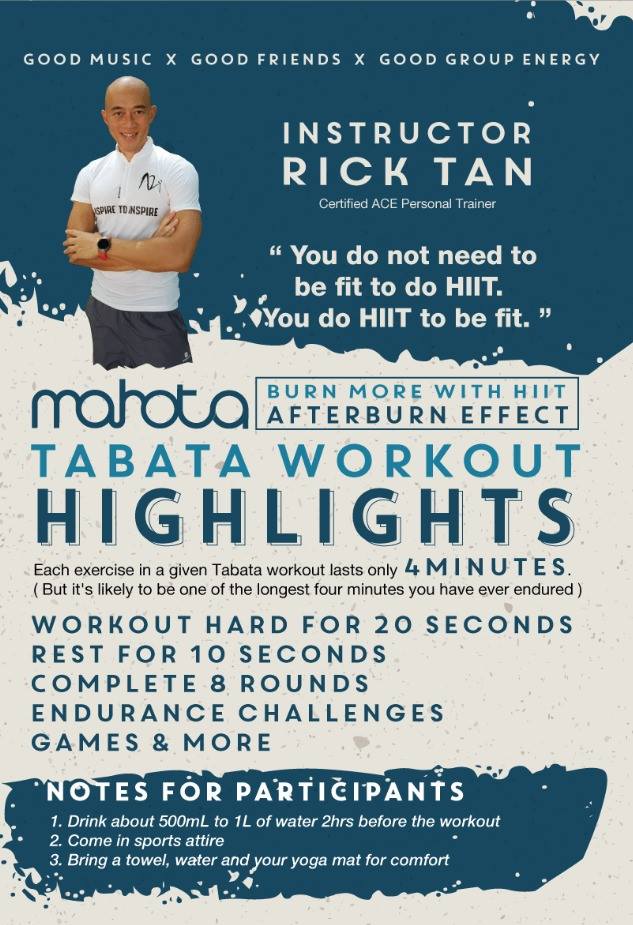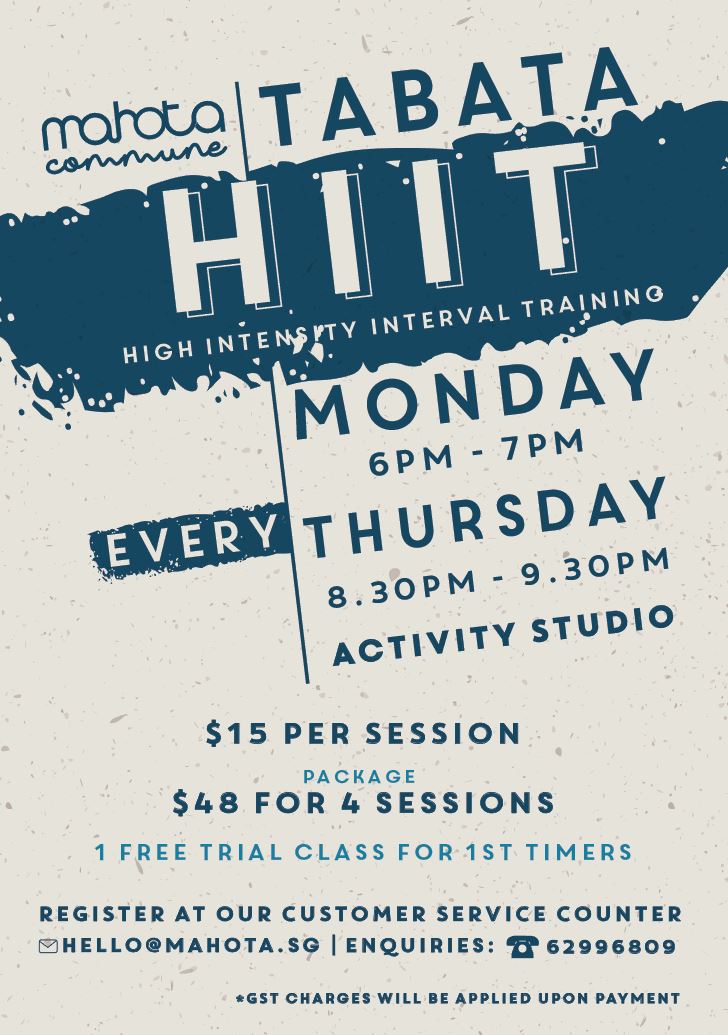 Yups, you heard it from us. Positive benefits of joining a group fitness workout class like High-Intensity Interval Training (HIIT) are indeed aplenty.

Here are the Top 5 Reasons:
• More energy and enthusiasm
• Less social physical anxiety
• Greater enjoyment of the class
• Stronger ability to try new things
• Greater confidence

What's more, working out is always easier in a nurturing environment so why not join us for HIIT/TABATA every Thursday evening in a highly motivating and fun setting? Let our qualified strength & conditioning coach at Mahota Commune provide the support you need to reach your health and wellness goals.

Get Up, Get Out, Get Going….
Ask for Free Trial!
Suitable for all Fitness Levels. Please call our friendly Activity Coordinators at 6299 6809 to sign up or for events related enquiries.