TA #2 U.S. Demo Day & SGA X-Border Investment Panel (Free Food and Drinks!)
Description
Taiwan Accelerator & Startups Greater Asia invites you to our demo day and investment panel. Join us to connect with and learn about startups and investment opportunities in India, Taiwan, Malaysia, HK and Singapore.

A tremendous amount of capital is flowing between Silicon Valley and Greater Asia but what is the money going into? From China to SE Asia to India, how do investors in US and Greater Asia source cross-border deals? What are the major cross-border investment risks and how do experienced investors mitigate them?
---
Event kicks off with a panel hosted by SGA STARTUPS GREATER ASIA, hear from a panel with decades of hands-on experience investing and growing global businesses on:
How to leverage Asian growth and tech partnerships to increase your success from Silicon Valley?

How have vehicles for cross-border investment changed?

What are good models for working with Asian investors and Asian corporations?

Successful exit strategies in the Asian market from investors' point of view.

How to kick the tires of Asian investment opportunities?
---
Followed by TAIWAN ACCELERATOR showcase the newest startups from its second cohort across verticals in Artificial Intelligence, O2O Commerce, New Retail, AgTech (Agricultural Tech), and others.


Why you should meet TA startups?
The first seed accelerator in Taiwan

The first accelerator in Asia to host cross-border demo days in Taiwan, Singapore and United States

The first accelerator in the world to have "dual-mentor" (Business + Finance) mechanism for its acceleration program where each TA startup is assigned to a public company CFO / IRO as finance mentor.

Combined valuation of TA batch #1 startups has increased by 470% in 6 months.


---
AGENDA
17:30 – 18:00 Registration & Networking
18:00 – 18:05 Opening Remarks: Introduction to Taiwan Accelerator
Kevin Yu, Founder of Taiwan Accelerator
18:05 -18:10 Introduction to Startups Greater Asia
Christina Hsiang, Founder and CEO of Startups Greater Asia (Corporate Attorney at Carr & Ferrell; Former General Counsel at transportation startup in SF)
18:10 – 18:50 Panel Discussion: Cross-Border Venture Investing in Greater Asia
Moderator: Christina Hsiang, Founder and CEO of Startups Greater Asia (Corporate Attorney at Carr & Ferrell; Former General Counsel at transportation startup in SF)

Vitaly Golomb, Leads Global Investment at HP Tech Ventures (VC, serial entrepreneur, keynote speaker and author of Accelerated Startup and contributing writer to Techcrunch)
Manu Rekhi, Managing Dir. Inventus Capital (Previously VP Product at NewsCorp; Google India)
Steve Hsia, CEO of Young Outliers (Founder of 3 successful exited startup; Managed 26 offices across Asia; Led distribution of Netscape in Asia Pacific; Current board member of publicly listed companies in US and China)
Elisa Chiu, CEO of Anchor Taiwan (ex-JP Morgan; Managed Convertible Bond Strategies for Asia Pacific for a USD $14.4Bn hedge fund; Founder Institute)
18:50 – 20:00 Taiwan Accelerator #2 Demo Day
Nine Startups in AI, O2O Commerce, New Retail, AgTech and more
20:00 – 20:10 Closing Remarks
Vincent Lui, Partner, Taiwan Accelerator
20:10 – 21:00 Networking & Demo Table
Eat, Drink & Follow-up with your favorite startups! Food and Drinks will be provided at this free event.


SPEAKERS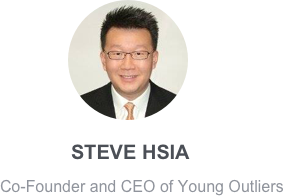 Steve is a proven senior executive anda serial entrepreneur who has founded five startups in enterprise software, digital marketing, and education over the past 25 years and successfully exited three of the startups to the largest global software and advertising media companies while building and scaling two education startups in Silicon Valley and China. One of the startups founded and led by Steve, AGENDA Corporation, was the leading Pan-Asian digital marketing agency with 600+ digital talents and operations in Beijing, Shanghai, Guangzhou, Taipei, Hong Kong, Bangkok, Singapore and Kuala Lumpur. AGENDA was acquired by the world #1 ranked advertising and media holding company WPP. After the acquisition, Steve served as Asia/Pacific COO of WPP/Wunderman (largest digital marketing agency under WPP) where Steve co-managed 26 offices and 1,200 digital marketing professionals across Asia/Pacific.
Steve is currently an active angel investor and a board member with publicly listed technology companies. In addition, Steve is the co-founder & CEO of Young Outliers, Inc., a reputable Silicon Valley education startup that teaches innovative design entrepreneurship to high school teens. Steve is also the co-founder & Chairman of Playnovate in Beijing, China. Playnovate is an educational technology company producing game-like applications, engaging K-8 students in inventive learning activities.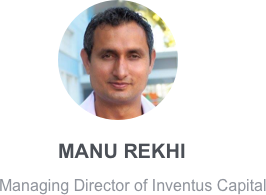 As a seasoned internet executive, Manu has a well respected operating record with both Silicon Valley startups and cross-border US-India companies prior to joining Inventus Capital in 2008. Previously, Manu has been the VP of Products at NewsCorp's Digital Division, in addition to holding strategy and product roles in Lolapps and at Google for the launch of Gmail, Calendar, OpenSocial, and Orkut. Manu has been an active investor since 2008, co-investing in, advising and mentoring Inventus entrepreneurs particularly at Vivu, Dhingana, Genwi, and Credit Sesame. He has also advised entrepreneurs in India (Games2Win, Sapplica and Popcorn Apps), Canada (j2play and Social Game Universe) and Brasil (Mentez). j2play was acquired by EA in 2009 and Vivu was acquired by Polycom in 2011.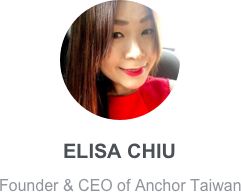 After working over a decade with top tier investment banks and hedge funds in portfolio management and investment due diligence/deal execution, Elisa Chiu founded Anchor Taiwan, an entrepreneurial residency that enables growth, market entry and investment in Asia. She works with founders from Y Combinator, 500 Startups and other top networks for their Asia strategies, leveraging on her extensive access in Greater China and Southeast Asia. Elisa worked with the i2i accelerator program, the first of its kind in Hong Kong for SOW Asia, a venture philanthropy fund. She also serves as a mentor for Founder Institute, a global startup launch program founded in 2009. She is passionate about conscious capitalism, and serves on the Selection Committee for WeTech Global Scholars, an initiative by Clinton Global Initiative to empower women in tech. In her spare time, Elisa is an avid traveler (60+ countries), an award-winning documentary photographer and a community builder through art, culture and impact investing.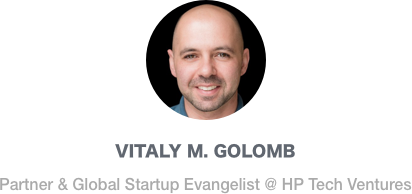 Vitaly is a venture capitalist, serial entrepreneur, keynote speaker and author of Accelerated Startup who has been involved with startups since his teenage years. He is a Global Corporate Venturing 2017 Rising Star and leads global investments at HP Tech Ventures, the corporate venture arm of Silicon Valley's original startup. He is a contributing writer to TechCrunch and a consistently top-ranked mentor at a number of startup accelerator programs in the US, Europe, and Asia. He lives in the San Francisco Bay Area and travels to over 20 countries annually to consult and guest lecture to corporations, associations and universities on entrepreneurship, innovation and design. Check out more info at http://golomb.net.
PRESENTING COMPANIES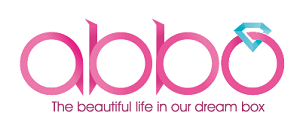 ABBO - Intelligent wedding service platform (O2O, eCommerce)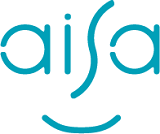 AISA - Micro-data AI engine for merchants (AI, eCommerce)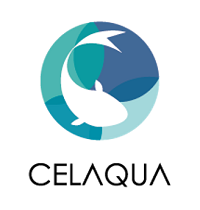 Celaqua - New aquaculture total solution (AgTech)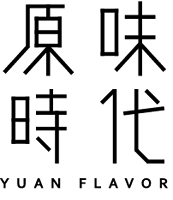 YuanFlavor - Personalized healthy fast-food provider (Food Tech, eCommercce)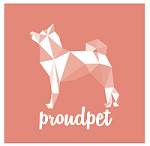 ProudPet - Pet medical commerce platform (O2O, eCommerce)

Allton - Healthy lighting smart home solution (IoT, Hardware)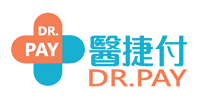 Dr. Pay - Medical financial service platform (Fintech, Blockchain)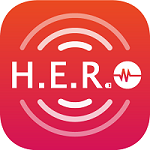 Evertiphi - New generation earthquake alert system (IoT, Big Data)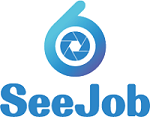 SeeJob - Video-based job bank for SMEs (SaaS Platform)


VENUE
Google Launchpad Space (4th floor, 301 Howard, SF)

Subscribe here to receive biweekly event updates from Launchpad Space, Google's new event Space in SF where developers and startups can receive free technical training, one-on-one mentoring and more!
CO-HOSTS :



TAIWAN ACCELERATOR (TA) is the first seed accelerator of its kind in the region. TA invests in and nurtures seed-stage startups that have the potential to become a major player in the Greater Asia market. Startups selected into the program receive seed funding (up to US$30k) followed by a 2-month intensive bootcamp (TA Camp), to guide the founders through all aspects of their businesses – product-market fit, marketing, finance, legal, branding, media relations, investor relations, fundraising, and more. TA's biggest value-add to the startups is its network of investors, corporations, industry experts and professionals. The Program is offered twice a year, each followed by an investor roadshow in Taiwan, Singapore and Silicon Valley.
台灣創速(TA)是區內的首家種子加速器,投資並培育有潛力成為大亞洲市場領導者的種子階段初創公司。入選TA孵化計劃的初創企業獲得高達三萬美元的種子資金,為期兩個月的集訓營提供給創業者全方位的資源包括:產品市場契合、行銷、財務、法律、品牌、媒體關係、投資者關係、資金募集等。TA的最大價值是讓初創公司進入其「人脈、金脈」及「產業、專業」的國際性資源網絡。TA孵化計劃每年舉辦兩期,並在台灣、新加坡、矽谷三地進行Demo Day。

STARTUPS GREATER ASIA (SGA) is an organization bridging Silicon Valley and Asia with connections, resources, and knowledge. Emerging tech companies and venture capital in North America and Asia are finding increasing reasons for cross-border business and investment. SGA aggregates and shares news and insight on cross-border tech deals, and knowledge from experienced cross-border investors and executives to help you be more successful in our global market. SGA partners with accelerators/incubators/organizations/co-working spaces throughout Asia and in Silicon Valley to give you better information and link you to resources such as funding to visit Asia, work spaces, events, advisors and more.
Whether you are an investor, corporate executive or startup going from ASIA ⇒ US or US ⇒ ASIA, Startups Greater Asia can:
Connect you with qualified partners and advisors

Bridge Xtrepreneurs with Xborder investors

Provide or refer you to legal, marketing and other key services

Inform you of relevant opportunities in your verticals or region of interests

Share knowledge and insights from other experienced investors, Xtrepreneurs and executives

You may also visit :

AsiaVenturepedia:: SGA's Asia tech news aggregator

SGA Events:: regularly updated calendar of cross-border tech investment events
If you are a startup who would like to connect then please submit your info here. For insights and analysis of cross-border tech investments and other news, subscribe to our newsletter or get in touch with us at connect@startupsgreaterasia.com!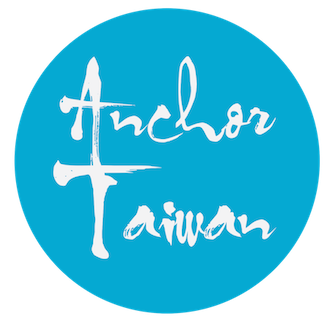 Anchor Taiwan is a 30-day residency program that helps entrepreneurs, professionals and creatives get their foot in the door in Asia through soft-landing in Taiwan. It incorporates industry access and cultural immersion to facilitate market entry, prototyping/manufacturing, business development and professional/personal growth. They work extensively with local communities, corporates and government to enable cross-border exchange.
They've collaborated with HTC VIVE, MOX (an SOSV Accelerator in Taipei), Girls in Tech, AppWorks, LiteOn, Wistron, PurpleCow Startup Association / Leopard Mobile, Trade Commission and such. Their members/alumni include founders from Y Combinator/500 Startups, advisor for VC fund, and Head of Content for Michael Bay's VR company. The next 2 cohorts will kick off in Nov 2017 and Jan 2018. See more partners/mentors at http://anchortaiwan.com and follow their journey on Facebook, Instagram and Twitter.