Join us December 3 for a Tech4GoodSWFL Holiday Gala with Santa Carlene!
About this event
Join us on December 3 for a Holiday Gala! Bring a significant other to enjoy the eats, the networking and a cash bar. Happy Hour ends at 7pm so come early! We'll be at Pelican Larry's Raw Bar & Grill, 7785 Davis Rd., Naples, FL.
Evening Itinerary
6:00 - 7:00 pm Eat, Network, Enjoy some good cheer
7:00 - 8:00 pm Eat, Network, Enjoy some good cheer
We invite all local nonprofit organizations to network, learn, test and explore new technologies, to exchange ideas and best practices. #nptech #t4gswfl #nptechclub #net2
Please RSVP so the food will be plentiful. Happy Holidays!
With most nonprofit staff and volunteers being totally entrenched in Year-End-Fundraising, we offer a social get together to celebrate our fellowship. Surprise gifts for each participants arranged by Santa Carlene. Mark your calendar for Tuesday, December 3, and join us for good cheer.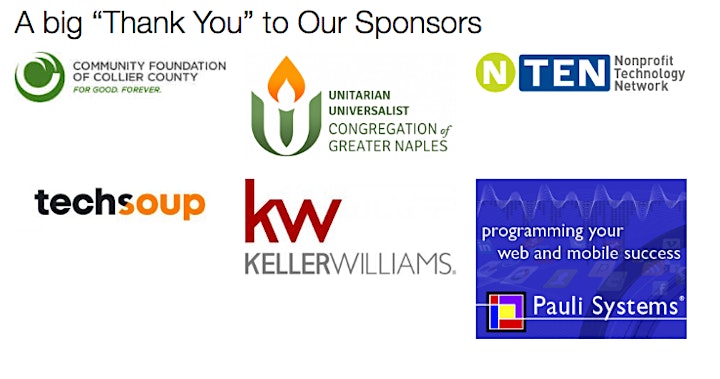 Organizer of t4gswfl Holiday Gala!