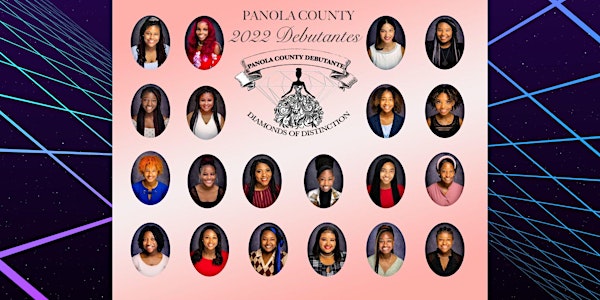 T-Minus Space Dev Hosts Panola County 2022 Debutantes at NASA Space Center
T-Minus Space Development purposefully ushers in the NEXT Generation of Space Explorers!
When and where
Location
Embassy Suites by Hilton Huntsville 800 Monroe Street Southwest Huntsville, AL 35801
About this event
The Panola County Debutantes is a group of very talented, intelligent, well-rounded young ladies and are truly among the elite.
These young ladies chosen for 2022 are no exception with adherence to the highest standards of high moral character, academic excellence, humility, respect for themselves and the world.
The 20 young women of 2022 are actively involved in their local community. They are well prepared for their debut into society. They have been skillfully trained on speaking, communications, and challenging leadership skills.
T-Minus Space Development brings young people from ages 7 to 20 to visit and learn at the NASA Space Centers throughout the United States each year.
Students have an opportunity to explore, ask questions and learn the intricacies of space flight, space travel and they see first hand projects in various stages of development. Projects such as Artemis 1, which is scheduled to take off on it's initial test August 29, 2022.
With Artemis missions, NASA will land the first woman and first person of color on the Moon, using innovative technologies to explore more of the lunar surface than ever before. We will collaborate with commercial and international partners and establish the first long-term presence on the Moon. Then, we will use what we learn on and around the Moon to take the next giant leap: sending the first astronauts to Mars.
"NASA the space where possibilities come to fruition" Yvonne Gamble, CEO T-Minus Space Development.