Description
Attention Students,
The T. Howard Foundation will be at Huston-Tillotson University on Friday, October 6, 2017 to meet with students of all majors who have interest in working with media and entertainment companies. T. Howard Foundation is a non-profit organization that partners with the media and entertainment industry to provide PAID summer internships to underrepresented and underserved college students. Our internship program is open to students across disciplines and we have students in various departments including Broadcast Journalism, Sales, Finance, Law, Marketing and Information Technology. Student also receive professional development training, a mentor, career coaching, networking opportunities, scholarships and more.
Our host companies include but are not limited to HBO, AMC Networks, ESPN, Comcast, DIRECTV, Time Warner Cable, Viacom Media Networks, Univision, NBA and many others! Internship opportunities are at companies across the country, including DC, LA, New York and other major cities.
Please email Steven Hatchett, Director of Career Services and Graduate Development, if you're interested in meeting the recruiter on Friday, October 6, 2017.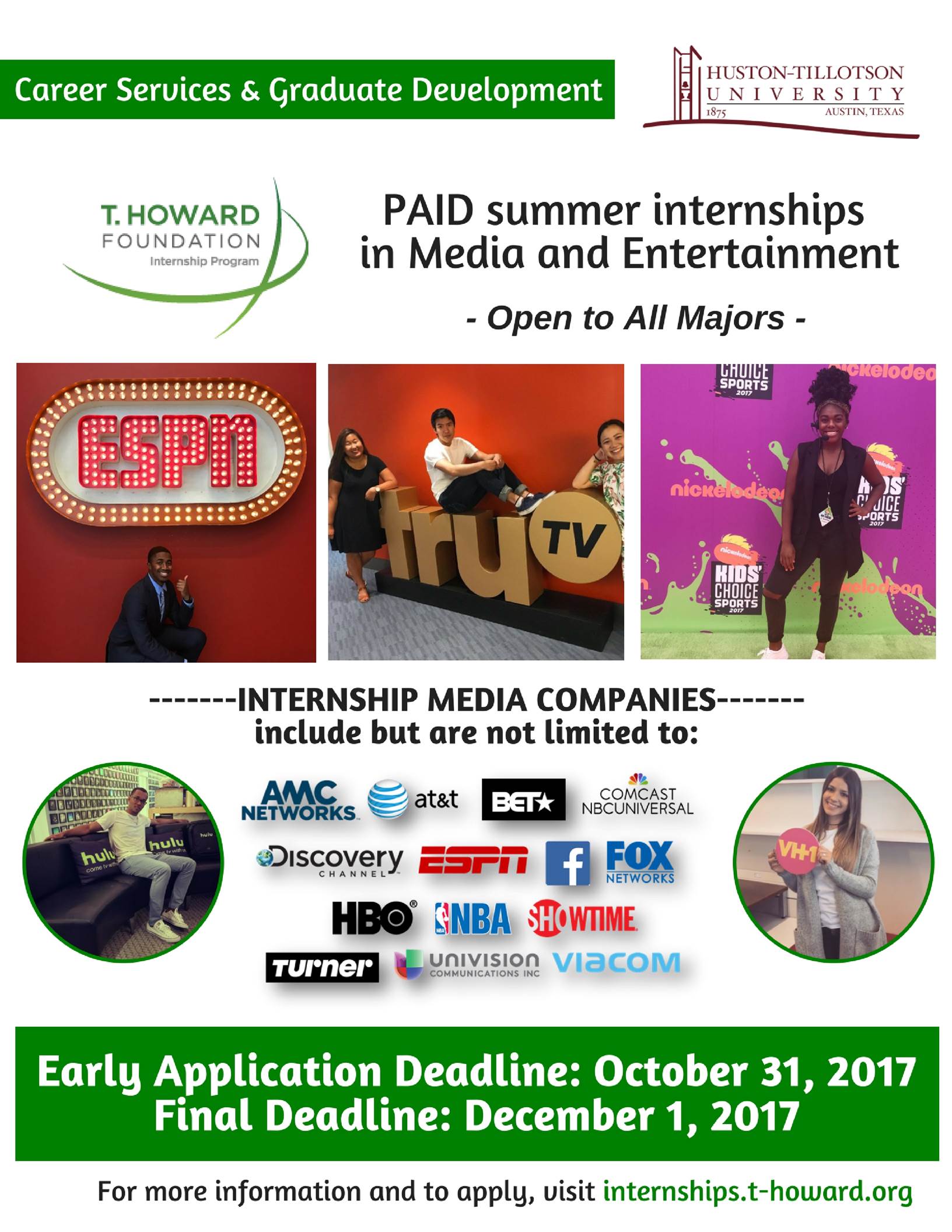 .