t-factor Summit - Lincoln: A Livestream Experience
Business owners, CEOs, leaders, influencers - join us in person on December 8th for this live stream experience called t-factor.
When and where
Location
Lincoln CBMC Office 4435 O Street Suite 100 Lincoln, NE 68510
About this event
This virtual instructional initiative is designed for CEOs, leaders, and influencers who have an interest in transforming their organization to a purpose-driven and faith-friendly workplace. We have a full, informative, and inspirational agenda prepared for you.
We will hear from Frank Harrison, Chairman and CEO, of Coca-Cola Consolidated who will be sharing their story of transformation and how Coca‑Cola Consolidated became a company that honors God, serves others, pursues excellence, and is driven to grow profitably.
In addition, we have a line-up of experienced speakers on topics that range from the legalities of faith-based programs to corporate chaplaincy, charitable giving, and critical steps to transform your workplace.
You will have an opportunity to interact with speakers virtually and complete the Summit with the tools you need to transform your organization into a faith-friendly and servant-oriented workplace.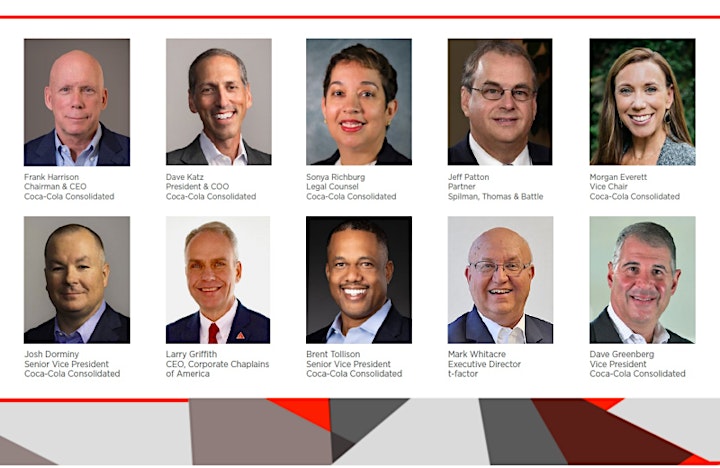 | What is Included |
With your registration, you'll enjoy:
coffee and refreshments
networking time with other local leaders
lunch
snacks
workshop materials
| Event Schedule |
8:30-8:50 AM - Check-in, coffee, networking
9:00 AM - Program begins promptly
Lunch
1:30 PM - Program concludes
| The Location |
Lincoln CBMC Office, 4435 O Street, Suite 100, Lincoln, NE 68510
Visit the website here.
| Questions? |
We look forward to seeing you at this unique event.
Contact Larry Middendorf with any questions:
Phone: 402-540-1093
Email: lmiddendorf@cbmc.com