Szkolenie ISTQB - Poziom Podstawowy

Thursday, 1 December 2016 at 09:00

-

Saturday, 3 December 2016 at 17:00 (CET)
Event Details
Szkolenie ISTQB poziom podstawowy -
przygotowanie do certyfikacji
Wrocław, 1-3.grudnia.2016
Cel szkolenia
Szkolenie stanowi usystematyzowanie wiedzy z zakresu testowania oprogramowania a jednocześnie pozwala skutecznie przygotować się do egzaminu ISTQB CTFL (Certified Tester Foundation Level).
W trakcie szkolenia uczestnicy zapoznają się z różnymi rodzajami testów, poznają ich zróżnicowaną naturę i zastosowanie. Zdobędą wiedzę nie tylko o przeprowadzaniu testów, ale również o istotnych aspektach przygotowania testów. Nauczą się kluczowych terminów, pojęć z zakresu walidacji oraz dowiedzą się jak testy wpływają na jakość oprogramowania.
Adresaci szkolenia
Szkolenie kierowane jest głównie do osób zajmujących się walidacją oprogramowania. Mogą to być osoby dopiero zaczynające swoją karierę w tym obszarze, jak również zaawansowani eksperci chcący znaleźć powiązania nauczanej teorii ze stosowaną w codziennej pracy praktyką. Opcjonalny egzamin na końcu szkolenia pozwoli uczestnikom potwierdzić dotychczas posiadaną wiedzę jak również to, czego nauczą się na szkoleniu.
Szkolenie i egzamin pozwolą uczestnikom ugruntować swą pozycję na rynku pracy jako certyfikowanych ekspertów.
Zapraszamy do udziału programistów, testerów, zarządzających działem testów oraz wszystkich chcących lepiej poznać obszar testowania oprogramowania i usprawnić współpracę w ramach prowadzonych projektów.
Wymagania wstępne
Nie ma specyficznych wymagań wstępnych do udziału w szkoleniu. Zalecana znajomość praktyczna lub podstawowa związana z testowaniem oprogramowania.
Zakres szkolenia
Podstawy testowania

Testowanie z cykl życia oprogramowania

Techniki statyczne

Metody projektowania testów

Zarządzanie testami

Narzędzia wspierające zarządzanie testami
Egzamin
W ostatniej części 3-go dnia szkolenia przewidziany jest egzamin dla tych, którzy chcieliby sprawdzić swą wiedzę i otrzymać certyfikat ISTQB CTFL. Egzamin jest opcjonalny. Należy zaznaczyć chęć przystąpienia do egzaminu podczas rejestracji.
Inne informacje o szkoleniu
Wielkość grupy szkoleniowej: 8-12 osób

Czas trwania szkolenia: 2,5 dnia + 0,5 dnia egzamin

Format szkolenia: stacjonarne otwarte

Metoda szkolenia: wykład i ćwiczenia

Język materiałów: angielski

Język szkolenia: polski

Materiały szkoleniowe:

Catering: kawa, herbata, woda, sok

o

  

Prezentacja szkoleniowa w formie papierowej

o

  

Notatnik

o

  

Długopis

Cena szkolenia: 1299 PLN*

Cena egzaminu: 599 PLN*
Firma QuaTes jest akredytowanym dostawcą szkoleń ISTQB. Szkolenie prowadzone jest na własnym akredytowanym materiale szkoleniowym. Prowadzącym szkolenie jest trener posiadający akredytację ISTQB. Jesteśmy partnerem Stowarzyszenia Jakości Systemów Informatycznych – organizacji uprawnionej do przeprowadzania egzaminów certyfikacyjnych.
* Prezentowane ceny są cenami netto. Usługi świadczone przez QuaTes podlegają opodatkowaniu stawką 23 % VAT.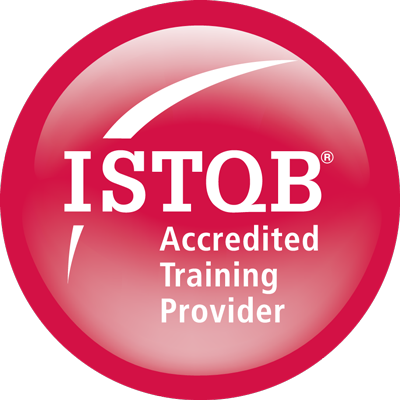 Do you have questions about Szkolenie ISTQB - Poziom Podstawowy?
Contact QuaTes
When & Where

Wrocław
Rynek 35
Wrocław
Poland


Thursday, 1 December 2016 at 09:00

-

Saturday, 3 December 2016 at 17:00 (CET)
Add to my calendar
Organiser

QuaTes jest akredytowanym przez Stowarzyszenie Jakości Systemów Informatycznych dostawcą szkoleń ISTQB na poziomie podstawowym.
Jako jedyni na rynku polskim oferujemy szkolenie z wykorzystaniem autorskich materiałów w języku angielskim zgodnych z oryginalnym syllabusem, zapewniając większą skuteczność i zdawalność egzaminu certyfikacyjnego ISTQB. 
Ważne jest dla nas indywidualne podejście do uczestników szkoleń, dlatego staramy się dobierać do szkoleń akredytowanych trenerów o profilu zawodowym zbliżonym do uczestników. Ma to na celu ułatwienie interakcji w grupie szkoleniowej, zapewnienie łatwiejszego zrozumienia oraz szybsze przyswojenie materiału przez uczących się. 
QuaTes oprócz szkoleń ISTQB oferuje również usługi w zakresie:
Testowania oprogramowania

Analizy biznesowej

Zarządzania projektami

Zarządzania zmianą
Zapraszamy do odwiedzenia naszej strony i profilu na LinkedIn.