Systems Learn, Systems Change: An IBI Warm Data Lab on Addiction

Thursday, February 15, 2018 from 3:00 PM to 8:00 PM (PST)
Event Details
Systems Learn, Systems Change
An International Bateson Institute Warm Data Lab on Addiction with Nora Bateson, convenor, and Howard Kornfeld, moderator.
Addiction to substances
Addiction to behaviors
Addiction to Ideas
The opiate crisis, and the escalating planetary dangers with respect to climate, armaments, refugees, epidemics, and economic disparity are all patterned with the characteristics of addiction and, therefore, the opportunity for recovery also.
This is a new social form of learning using the warm data lab to address the pattern of addiction across contexts and find responses at systemic levels.
As a global society, we are in trouble. Our Biosphere is at risk. And Old Thinking has often led to solutions that have become problems.
The International Bateson Institute has developed the Warm Data Lab as a primary tool for new thinking to more effectively address real problems.
The Warm Data Lab, developed by Nora Bateson, daughter of noted systems thinker and founder of cybernetics, Gregory Bateson, is an exercise for use with groups who are interested in strengthening and further practicing their collective ability to perceive, discuss, and research complex issues. By shifting perspectives, the Warm Data Lab process increases ability to respond to difficult or "wicked" issues. Because so many of the challenges that we face now are complex, such as immigration, addiction, wealth gap and health, we need approaches to meeting this complexity that reach beyond static analysis. Although there is a desire to reframe these complex issues in simple terms that might lend themselves to easy solutions, such simplistic reframing usually leads to the dangers of unintended consequences of reductionism…and further problems.
But, thinking in complexity requires the ability to perceive across multiple perspectives and contexts. This is not a muscle that has been trained into us in school or in the work world. It is a skill acutely needed in this era to meet our personal, professional, and collective needs to respond to crises, and to improve our lives.
The Warm Data lab is a living kaleidoscope of conversation in which information and formulation of cross-contextual knowing is generated. The conversational process is designed to seamlessly engage multiple theoretical principals in a practical format. The process relies on using two concepts: Transcontextual Interaction and Symmathesy.
Nora and the IBI have been using the Warm Data Lab format internationally, working with the Harvard Innovation Lab, the World Forum for Democracy, Singapore Family Therapy, the London Health System Community, Agile Groups and have worked with the World Health Organization, Cambridge University, Oxford University and many others. This work is striking deeply relevant chords around the world with people and organizations that are seeking new approaches to persistent and new complex challenges.
It's time for new thinking with an inter-systemic approach.
It's time to invite chaos and trust complexity.
Please join us to experience this new way forward and to partner, for the future.
---
We're excited to invite you to this fundraiser for the emergent International Bateson Institute. Join this cutting-edge initiative at the launch pad as together we forge a new road forward, a road where everyone has a place and role to play.
Delicious light Food and Drink will be provided after program.
Recommended donation will be applied to underwrite event and help launch the organization. Further opportunity to be a part of the founding supporters of the IBI will be presented at the event. Join us!
---
Special Scholarships available through Ann Badillo in honor of her mother, Olly. If you know Ann or know of her and would like to be considered for a scholarship to attend this very special event, please fill out this application.
---
Presenters: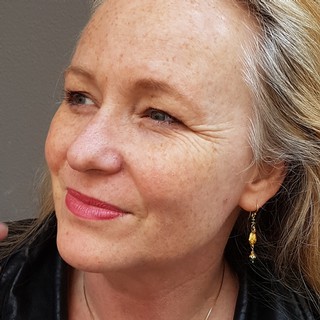 Nora Bateson, Founder and President, International Bateson Institute, will introduce us to Warm Data, Symmathesy and Transcontextuality before leading us in a Warm Data Lab. Nora is an award-winning filmmaker, writer and educator, as well as President of the International Bateson Institute, based in Sweden. Her work asks the question "How we can improve our perception of the complexity we live within, so we may improve our interaction with the world?". An international lecturer, researcher and writer, Nora wrote, directed and produced the award-winning documentary, An Ecology of Mind, a portrait of her father, Gregory Bateson. Her work brings the fields of biology, cognition, art, anthropology, psychology, and information technology together into a study of the patterns in ecology of living systems. Her book, Small Arcs of Larger Circles, released by Triarchy Press, UK, 2016 is a revolutionary personal approach to the study of systems and complexity.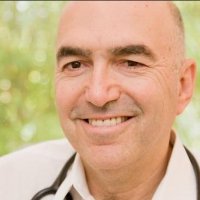 Howard Kornfeld, MD, an advisory board member and IBI researcher, will discuss addiction and how the current opiate crisis can shed light on other addictive, but planetary, processes leading to the escalation of armaments, the risk of their use, carbon accumulation runaway, and climactic outcomes from global warming to nuclear winter.  Dr. Kornfeld has been a specialist in emergency medicine, as well as in pain and addiction medicine.  For the past twenty years, he has taught as a clinical faculty in the pain fellowship program at the University of California, San Francisco and was the founding medical director of both Recovery Without Walls in Mill Valley and the Pain Management and Functional Restoration Clinic at Highland Hospital in Oakland.  He was a delegate at the First Congress of International Physicians for the Prevention of Nuclear War (IPPNW) in 1981.  IPPNW was awarded the Nobel Peace Prize in 1985.  
---
Olly Scholarships
Special Scholarships available through Ann Badillo in honor of her mother, Olly. If you know Ann or know of her and would like to be considered for a scholarship to attend this very special event, 
please fill out this application
.
---
Special Thanks to Tomorrow Makers, a nonprofit corporation teaching leaders, communities and organizations how to design, facilitate and engage in collaboration in order to address the complex and critical challenges to their success and sustainability.

---
The IBI is a registered non profit organization in Sweden. It is also a fiscally sponsored project of the Bateson Idea Group in California, letting us accept donations in the United States and giving our supports the benefit of a tax deduction. Questions? Email branden@internationalbatesoninstitute.org
When & Where

The Laundry SF
3359 26th Street
San Francisco, CA 94110


Thursday, February 15, 2018 from 3:00 PM to 8:00 PM (PST)
Add to my calendar
Organizer
The International Bateson Institute (IBI), is a group of scholars and professionals, adherents to the models of thinking and inquiry pioneered by Gregory Bateson, who have begun to apply a new kind research into some of today's toughest global, social, and personal crises. The IBI is registered in Stockholm, Sweden, as a non-profit foundation for transcontextual research in ecology, economy, social change, health, education, media, politics, and the arts. The IBI utilizes a new kind of research that focuses on the dynamics of the interrelationships and interaction within sets of intertwined complex systems. The IBI is incubating and engaging in research that addresses issues within various contexts and complex systems. 
The IBI is developing and using radically different approaches to research and identifying appropriate actions necessary to understand and address the significant complex issues we face throughout our global community. This radically different approach is one that utilizes multiple perspectives from a variety of contexts and expertise areas. This approach investigates how a variety of contexts and systems impact the problems and issues at hand. We emphasize and use what we refer to as warm data.
The IBI is founded on the research and theoretical work of William Bateson, Gregory Bateson, and a large number of scholars in cybernetics and the complexity sciences, as well as the work of poets, writers, and artists who bring different lenses to understanding our world.