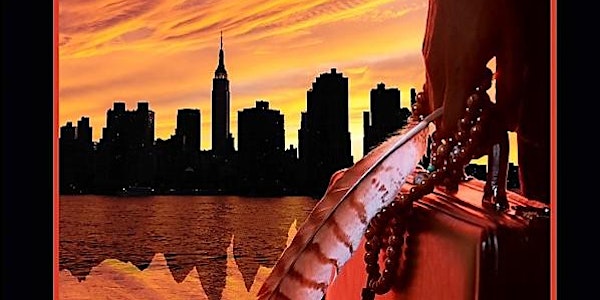 Systems Leadership: the new paradigm for leading - POSTPONED
When and where
Location
Hellinger Institute of DC 4405 East West Highway Suite 405 Bethesda, MD 20814
Refund Policy
Refunds up to 1 day before event
Description
this event is postponed due to a family issue
please check back for the rescheduled date - likely in December 2019
Systems leadership is a set of competencies that enables the leader to see and address system wide issues. This ability to "see the system" and how the parts relate to each other allows the leader to harmonize different functions and parts within the organization and chart a surer path towards success.

These competencies help the leader gain more access his or her best self and other inner resources. Drawing upon this best self the systems leader is able to be the change she wants to inspire in others. Before the leader can fully "see the system" she needs the courage to see her strengths and limitations, gifts and growing edges. If the leader can see and change long-standing limiting patterns and blind spots in her personal system, she will be able to do the same in her organizational system.
As a leader masters these competencies she deepens her capacity to tackle the" wicked problems" that stifle the vitality of her organizations. Breakthrough insights that facilitate the resolution of Interpersonal, organizational and even technical problems can be gained through systemic mapping and the related techniques and skills.

Professional and organizational change takes place in the context of the larger social field. Leaders who have limited self-awareness in the areas of social or environmental justice will likely run into problems that could have been avoided or mitigated. Leaders who can see the intersection of their own personal background or system with the organizational and social systems can more effectively lead a diverse and complex workplace.
Come be a part of a dynamic and transformative two-day workshop. Harrison Snow has spent many years developing leaders and building their teams through training, coaching and consulting. You will experience his unique approach, the systemic use of self, to develop your own systems leader skills. You will learn the models and
principles of systems leadership and how to apply them in an organizational setting to facilitate and inspire performance and change. Your capacity and confidence to lead yourself and others will be enhanced.
Space is limited so please sign up early...
Check out:
Confessions of a Corporate Shaman; Healing the Organizational Soul (by Harrison Snow) to learn more about the systems approach in a business setting
View Harrison's presentation on leadership for CBODN:

view recent presentation on Organizationa Trauma
Organizational Trauma ppt presentation: