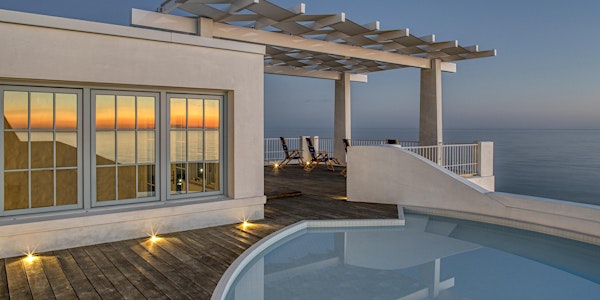 Systems for Outdoor Spaces / Proper Planning CEUs, AIA, AIBD, IDCEC, NARI
Location
The Innovative Group Showroom
26 Wrm Circle
Santa Rosa Beach, FL 32459
A great lunch and learn for CEU credits that is brought to you by The Innovative Group, and conducted by Jason Sayen via zoom
About this event
Technology Systems and Products For Outdoor Spaces
Today's' homes have technology everywhere -- inside and out! This market has grown beyond simple audio and video options. This course will provide design and build partners with a familiarity with outdoor technology options and how environment influences outdoor technology choices. Additionally, participants will discuss the infrastructure, and equipment needs and options to ensure a successful project! Real-world examples will be provided throughout the course to ensure attendees understand how these principles are relevant to any project that includes an outdoor component.
Hidden Technology for the Modern Home
Home electronics should integrate seamlessly into a home's design and décor. This course reviews the three-pronged approach to hiding technology--advance planning, design philosophy, and product selection--which are available for minimizing the visual impact of electronics without compromising performance. Specific challenges and recommendations related to hiding video displays, projectors, speakers, controls, cameras, equipment racks--among others--will be addressed. This course speaks to innovative creative ways to lessen the visual impact of electronics by making them low-profile, hidden or camouflaged, or even invisible!
Proper Planning for Residential Electronic Systems
As with other rough-in trades, electronic systems should be planned for well in advance of construction and documented at the construction drawing phase of design. This course describes the processes used by professionals in the project planning, design, and installation phases of electronic systems. Participants will be able to identify different types of residential systems and the unique impact of each on specific design considerations, such as space, framing, electrical, and ventilation requirements. This course will also help attendees identify and analyze the benefits of working with trained electronic systems professionals.