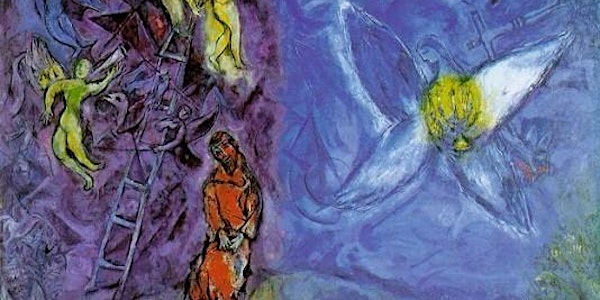 Systemic Dream Analysis Part II: Healing Images in the Broken Heart
Heal the Heart Through the Vivid Experience of Dream Images
Refund Policy
Contact the organizer to request a refund.
Eventbrite's fee is nonrefundable.
About this event
If you have an interest in your dreams and in the emotional healing process, this workshop is for you.
Our processs will be both group and individual. We will use the systemic constellation approach to allow you a deeper insight into your dreams using the felt sense of the body and the represenation of your images through other participants.
This is a very new and innovative way to approach understanding yourself and healing yourself, through mysterious and numinous symbolism of the dream world.
Join us.
Part II will include
Theory on the understanding of dreams. What really are dreams? How do we relate to them? What is the connection between our healing process and the images of dreams?
Work with personal dream images while awake, through an experimental process.
Constellating in small break out groups.
Full group constellation processes.
Constellation & Representation
In this workshop, facilitated by Dr. Logan Sparks, you will learn how to practice representation of others in the 'knowing field." This allows you to identify with another person as you hold their place. The information that appears as we hold these spaces for each other develops into a living image of how to heal and resolve what troubles us, through the natural intuition that we all have. In this workshop, we will hold the space of the images in the psyche of the other, and perhaps other realities in their lives, and have our process represented, guided by Dr. Sparks.
Image: Marc Chagall, Jacob's Dream