Systematic Interrogation Method - Grand Island, NE
Description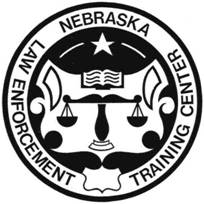 Nebraska Law Enforcement Training Academy presents:
SYSTEMATIC INTERROGATION METHOD©
---
GRAND ISLAND, NEBRASKA – DECEMBER 17, 2015
TOPIC: It's no secret that every law enforcement officer must be a good interrogator. Until recently, the confrontational or accusatory style of conducting interrogations has been the most popular approach, but it's also the most problematic. No method is more vulnerable to attack in courts, more likely to induce false confessions, or stir discontent among jurors than the confrontational approach. Thankfully, there's better way.
The Systematic Interrogation Method uses techniques drawn from law enforcement, military, and other disciplines in order to effectively get to the truth and preserve it in open court.
The Systematic Interrogation Method is logical and easy to learn. Unlike the confrontational method, the Systematic approach is intuitive and naturally adapts to the interrogator's personality.
Through the use of lecture, video, and practical exercises, we will cover:
The Systematic Method – how to use it to become a more effective interrogator
Exploring Your Role as Intelligence Gatherer

Rapport building technique used by Israeli intelligence that you use to increase the likelihood the suspect will talk (and its legal)

How to Use Information & Collection Goals strategically, so that your interview is valuable even if he doesn't confess.

Lie Detection: Why Everyone Gets it Wrong (and How You Can Get it Right)

Science Behind Increasing Your Confession Rates

How to Conduct a Juvenile Interview (the Right Way) – without getting yourself or your department sued!

How to make a good interview GREAT with this 1 simple tip (your prosecutor will love you for it.)

AND More...
INSTRUCTOR: Mark Booher is an expert in security and intelligence operations. As a soldier in the US Army, Mark served on a force protection team and studied both the US and British interrogation and de-briefing methods. He is also a Certified Protection Specialist and trained in counter-terrorism and security tactics in Israel.
Following military service, Mark graduated from law school at University of Arkansas. He spent 6 years as a deputy prosecuting attorney where he had numerous jury trials in cases ranging from murder and robbery, to sex, drugs, and property crimes.
He now devotes his time to teaching and has trained hundreds of law enforcement, military, and private sector personnel on the subjects of intelligence and security operations.
LENGTH: 8 hours
TARGET AUDIENCE: This course is designed for law enforcement officers, investigators, and security professionals tasked with conducting interviews and interrogations.
DATES & TIMES:
Thursday, December 17, 2015

Class begins at 0800 hours and ends at 1700 hours.
COST: $199.00 per attendee
LOCATION: Nebraska Law Enforcement Training Center
3600 N. Academy Road
Grand Island, Nebraska 68801
LODGING & ACCOMODATIONS
- Lodging is available at the Training Center for only $20.00 per night (double occupancy).
- There is also a cafeteria on site.
PAYMENT OPTIONS
- Checks made payable to: Rubicon Training Group, LLC
P.O. Box 3311
Fayetteville, Arkansas 72202
- Purchase Order
- Credit card payment online at:
CANCELLATIONS & SUBSTITUTIONS:
Upon submission of this registration, participants are responsible for payment of this course. At the discretion of Rubicon Training Group, LLC, credit for the amount paid may be credited to a future course.

Please note that if you do not attend, you are still responsible for payment.
Substitution may be made at any time by email or phone.
QUESTIONS: Please call (479) 871-7580 or email: info@rubicontraininggroup.com