Relax, release, and recharge your mind, body, and soul through breathwork, sound healing, and Reiki.
About this Event
Sundays are for self care!
Take some time each Sunday to clear and recalibrate your body's systems with the help of different breathwork or meditation techniques followed by a sound bath and Reiki healing.
The intention is to slow down the mind and body as you connect to what is within. Here you can break past any blocks that may be present due to limiting beliefs, heavy emotions, and habits, reconnect to your truth and cultivate the energy that will assist you in aligned living.
*Bring a yoga mat, pillow, blanket, water, open heart and mind ready to receive.
DOORS WILL BE CLOSED AT 6:15PM TO BEGIN OUR JOURNEY, PLEASE ARRIVE ON TIME. LIMITTED SPACE FOR THIS EVENT, BE SURE TO RESERVE YOUR SPOT. FOR CANCELATION - CALL 24HRS IN ADVANCE TO SECURE YOUR SPOT FOR THE NEXT CLASS ONLY, OTHERWISE CREDIT IS NOT AVAILABLE.
PLEASE TAKE ALL COVID PRECAUTIONS. Do not show up if you feel sick or may have been exposed to someone with COVID.
There is street parking available outside of the studio.
For any questions or concerns reach to Gina at (305) 905-5529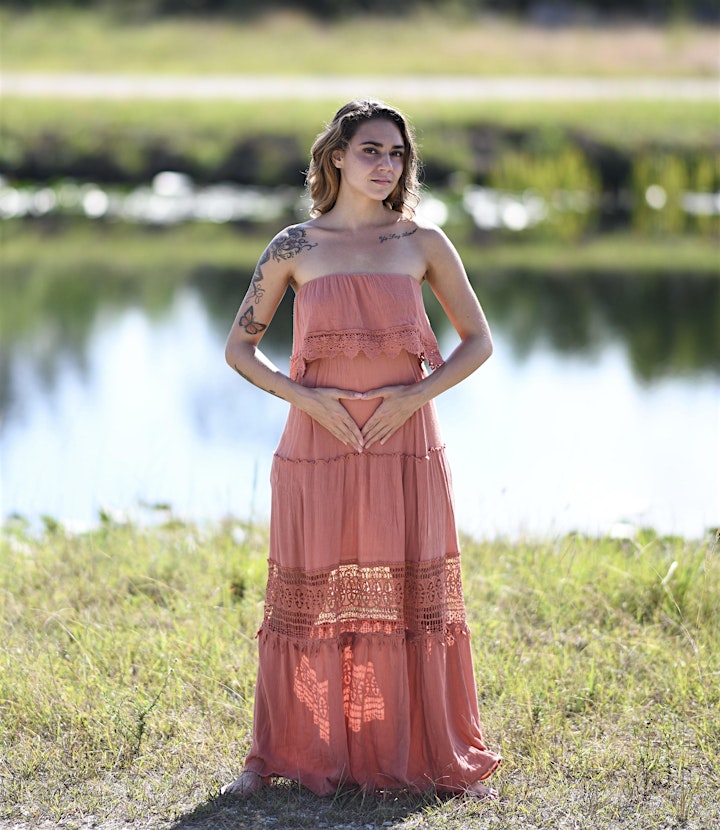 Gina Marie is a passionate and intentional guide with the desire to share energy medicine, meditation practices, womb wisdom, and plant based medicinal alternatives to assist the body in doing what is does best - healing. She is based in South Florida and offers weekly gatherings for women, private coaching, and energetic healing services for both men and women over zoom and in person. Take a journey inward with Gina as your guide, discover natural tools for healing and personal development, remember your truth- the power that lives within us all, reclaim harmony, health, and happiness. You can learn more about Gina and her work at www.Thespiritcompass.com or on Instagram @Spirit_compass
Luis Angel Colon is an individual committed to his purpose in awakening the inner healer we all carry within. His past as a latin music artist in the entertainment industry, also provides him a broader perspective and understanding of the dualities we all currently live in. Working 1-1 and in groups he is able to facilitate a safe space where deep healing can occur. Using the modalities of sound healing, kundalini yoga, and plant medicine he serves in elevating the vibration of the collective one day at a time.