About this Event
Three-part Course:
Sunday, October 20th, 10am-2pm
Saturday, October 26th, 10am-2pm
Sunday, October 27th, 10am-2pm
Imagine the future. What if we could convert the rising levels of carbon dioxide in the environment to automobile fuel using algae? Or clean up oil spills by using engineered bacteria? Or even light our streets using plants that glow? Such advances, historically reserved for science fiction writers, are theoretically possible and might be around the corner if the fast-growing field of synthetic biology has its way.
At a very basic level, synthetic biology is about building biological systems from scratch. By applying this engineering approach to biology, we can understand the rules by which biological systems are constrained, and then apply this knowledge to construct useful biological systems for society. Individual molecules, cells, and even whole organisms can be engineered. Currently, research in this field ranges from the synthesis of novel proteins that are not found in nature, to the 'writing' of new, custom genomes of organisms and even de-extinction efforts of species such as the wooly mammoth.
In this three-part class, participants will learn how this exciting field is developing through simple hands-on experiments by first engineering a pigment producing pathway in yeast. Next, we will perform a synthetic evolution experiment to generate diversity in this pathway, greatly accelerating a process that usually takes millions of years! We will apply this synthetic evolution approach to understand how building biology from the ground up is a great way to understand how biology works. Lastly, we will discuss the ethical, legal, and social implications and impact of synthetic biology technologies.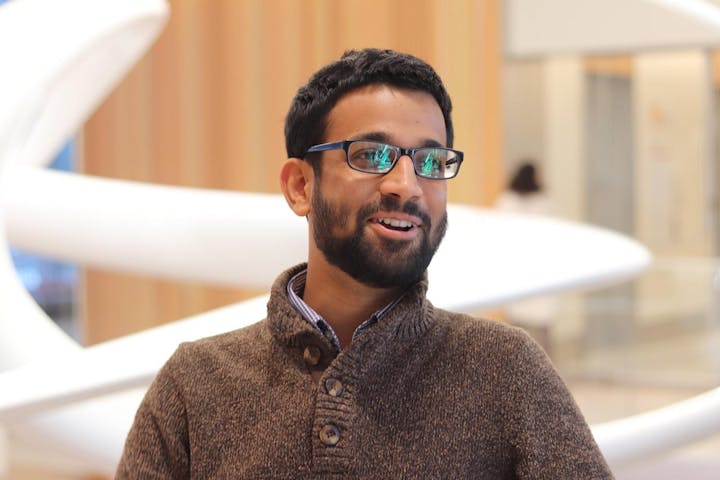 Sudarshan Pinglay is a 4th year Ph.D. student in the labs of Jef Boeke and Liam Holt working towards engineering biological systems in order to understand their function. He is from Bangalore, India and completed undergraduate degrees in molecular biology and philosophy at Johns Hopkins University. Sudarshan is passionate about soccer, heavy metal guitar, food and exposing everyone to the joys of a scientific worldview.