Description
SYNESTHESIA #1
The Roger Smith Hotel and Roger Smith Arts are pleased to present SYNESTHESIA #1. Taking place on September 28th, it will be the first in a series of elaborately directed dinners centered around a 10 course tasting menu created by Chef de Cuisine, Daniel Mowles, and interspersed with a wild and edgy cocktail of performance art, music, poetry, and dance.
Conceived and directed by the Roger Smith Arts team of Matt Semler and Danika Druttman, the evening is intended to be an all out attack on the senses. "What we want to do is make people choke on their food" says Semler. "Not just because the food itself will be so good, but also because what's going to be going on around them will be so stunning, that they might actually forget to chew."
Mowles, a master of flavor combination, will create his 10 courses drawing from the following culinary concepts:
Green Tea Truffles, Sour Cherry Jam, Tangerine, Curry Aioli, Green Apple Truffle Mignotte, Hudson Valley Foie Gras, Frisée, Scallop Tartar, Aged Cheddar Grits, Summer Peaches and American Caviar.
The performances and art interactions will include the works of poet Richard Jeffrey Newman, performance art collective BabySkinGlove, Colombian/Japanese Butoh Duo LEIMAY, Australian classical guitarist Rupert Boyd, sound artist Alan Sondheim.
The evening is priced at $75 a head and tickets can be purchased through www.rogersmithlife.com
For press tickets please contact Danika Druttman on 212.339.2092 or email ddruttman@rogersmith.com
SYNESTHESIA #2 will take place on October 27th. Artists and menu will be announced October 3rd.
Performances: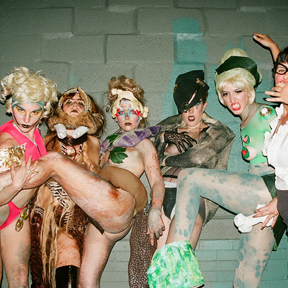 Consisti
ng
of over fifteen artists, BabySkinGlove is a performance collective based out of Brooklyn directed by Bailey Nolan. Their productions
are avant garde interpretations of historical
events. BabySkinGlove aims to remove
the audience from their true location and transport them to a psychic place, leaving each voyeur with a different, unique, and decidedly inspirational experience. In the past year BabySkinGlove has collaborated with accomplished artists including Ryan Trecartin, Vanessa Beecroft, Amanda Lepore and James Franco.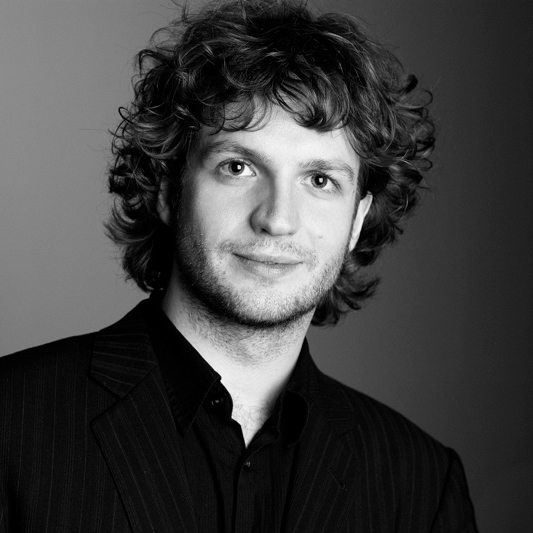 Australian born guitarist Rupert Boyd is acclaimed as one of the most talented guitarists of his generation. He has performed throughout the United States, Canada, Spain, Italy, France and Australia, and has been described by

The Washington Post

as "truly evocative", and by

Classical Guitar Magazine

as "a player who deserves to be heard."

LEIMAY is the parapluie for Ximena Garnica art works, Shige Moriya art works and the collaboration work between these two artists at the intersection of dance, performance, and installation art. Their work has been developed in residencies at the Robert Wilson's Watermill Center, the New Hazlett Theater, the National Museum of Dance, and Hanoi Contemporary Arts Center. LEIMAY is a project of the experimental and contemporary art and performance space known as CAVE.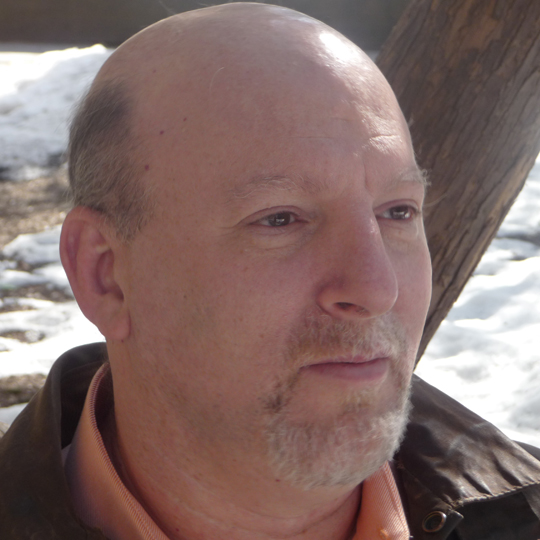 Richard Jeffrey Newman is the author of The Silence Of Men (CavanKerry Press, 2006), a book of poetry, and three books of translations from classical Persian literature: Selections from Saadi's Gulistan, Selections from Saadi's Bustan (Global Scholarly Press 2004 and 2006) and, most recently, The Teller of Tales: Stories from Ferdowsi's Shahnameh. He is Professor of English at Nassau Community College.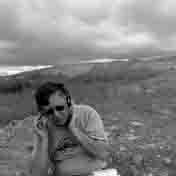 Alan Sondheim is an independent writer / theorist / artist. He co-founded the Cybermind and Wryting email lists. He is editor of Being on Line and author of .echo, Disorders of the Real and The Wayward. He is also published widely online and his video/sound work is internationally exhibited.
rogersmithhotel
501 lexington avenue
new york. ny. 10017
ph. 212.755.1400